State of children's homes
Stringent oversight on shelter homes is necessary to deter incidents of abuse and mistreatment.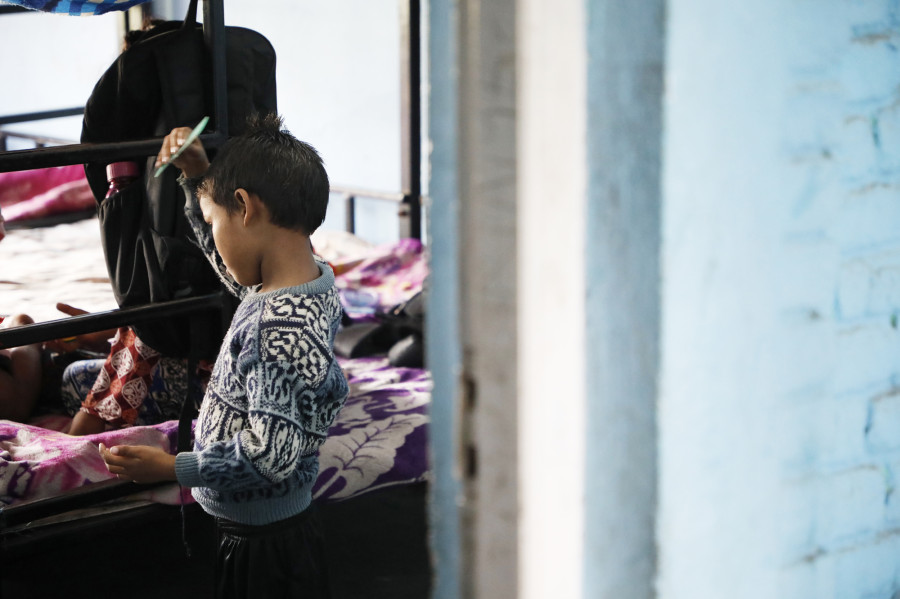 Sanjog Manandhar/TKP
bookmark
Published at : August 23, 2019
Updated at : August 23, 2019 15:55
Last week, Bal Krishna Dangol, the director of Bal Mandir, the country's oldest non-profit organisation for children, was arrested on charges of child trafficking. This week, reports emerged of nine minors being rescued from a children's home in Baphal with three employees arrested. With protectors turning into predators, such news stories put a spotlight on the dismal state of shelter homes and a lack of regular government oversight. With these incidents, a time-bound social audit of childcare has become more important than ever.

Cases of abuse in shelter homes reveal not just the systemic failure of the state to protect the most vulnerable, but also the many institutional loopholes that make the occurrence of such incidents possible. Initially, the Central Child Welfare Board looked after these kinds of shelter homes, but ever since the country transitioned from a unitary government to a federal system, the task of overseeing these childcare homes has shifted to the municipalities. With this, there seems to be a lack of coordination among supervisory bodies to inspect such homes and any wrongful activities happening there. Further, the Central Child Welfare Board would conduct inspections and rank shelter homes from time to time. But now, even shelter homes that have been ranked as low as 'E' seem to still be in operation.
Most of the children who take refuge in shelter homes come from poor families. But with reports about the children not having enough to eat and being sent to schools without books and uniforms, it appears that most of these shelter homes have failed in their fundamental role of guardianship.
In order to deter such incidents in the future, there needs to be stringent oversight on those running shelter homes. Most of these shelters are privately owned. There is no problem with that, but the government needs to put in place the usual checklist to verify the facilities at these centres and the living conditions of those residing there. The absence or breakdown of an institutional mechanism not only results in dereliction of duty, but also shows disregard for the rights of those who are already vulnerable.
This is not to say that all shelter homes are shady. Some childcare homes have been doing exceptionally well, like the one run by Pushpa Basnet. The CNN hero for 2016's organisation, Butterfly Homes, has been working to strengthen the rights of children living behind bars with their incarcerated parents for many years. More childcare centres should strive to reach such levels of care and services if they truly want to help vulnerable boys and girls. These abandoned, exploited or orphaned children do not need charity, but assurances that they too have access to justice and can live a life of dignity. It is the responsibility of the state to show empathy and ensure their wellbeing.

***

What do you think?
Dear reader, we'd like to hear from you. We regularly publish letters to the editor on contemporary issues or direct responses to something the Post has recently published. Please send your letters to tkpoped@kmg.com.np with "Letter to the Editor" in the subject line. Please include your name, location, and a contact address so one of our editors can reach out to you.
---