'Maili', a collective lived experience of many
A rising star in the Nepali music industry, Ankita Pun talks about her recent hit 'Maili', her debut album, and her journey in pursuit of music.

Ankita Pun, 19, started her musicial journey two years ago as a live musician at pubs in Butwal. Photo courtesy: Ankita Pun
bookmark
Published at : November 29, 2021
Updated at : November 30, 2021 00:22
Kathmandu
Ankita Pun's song 'Maili' from her debut eponymous album has made the emerging Nepali singer the talk of the town. As a child, Pun grew up listening to the Nepali pop songs her dad played and the classic Narayan Gopal songs her mother played on the radio. Growing up in a musically inclined family, Pun started singing along with the humming of her parents and playing antakshari with her friends.
"When I was nine, I won first prize in a singing competition. That win is what led me to this musical path I have been in pursuit of ever since," says 19-year-old Pun.
Born in Dang, Pun migrated to Butwal for her higher secondary education, and there, she officially started her musical journey after joining a band. At the age of seventeen, she started playing cover songs at pubs and restaurants which didn't go down well with her father, who was concerned that she was losing focus on her studies.
A year ago, Pun started producing original songs, and on July 2, 2021, she announced her debut album, Maili, made in collaboration with Purbanchal Rocks.
Pun sat on a Zoom call with the Post's Pinki Sris Rana to talk about her recent hit song 'Maili', her album, and her musical journey. Excerpts:
You started performing at pubs and restaurants at such a young age. How challenging was it to keep going?
When I started performing at restaurants in Dang, my neighbours would gossip about it as if performing live music was akin to committing a grave sin. When I moved to Butwal, and I started performing live music at pubs, my work became the topic of gossip for the whole neighbourhood. Since I returned home around 10:30 pm, that in itself became a subject of 'scandal' for the neighbours. When I first started performing live music, I didn't tell my father because I knew he wouldn't like it.
Starting my musical journey this way wasn't easy, but I knew I had to start somewhere, and looking back, I am glad I made that choice. After coming to Butwal, things started falling in place. After finishing school, when I moved to Butwal for higher education, I ended up taking a year-long break from my studies to focus on my craft. And I was also earning some money from my gigs as well. But I often used to get an earful from my bajai that I need not sing to earn money. She didn't understand that everything I was doing was for my passion for music. During those times, I had the support of my maternal aunt, for she trusted my craft.
In your initial days, you did a lot of cover songs of already established artists. What made you shift towards making your original songs?
When I was doing cover songs, all that mattered to me was singing. I didn't care or know the importance of creating originals. But my outlook started changing when I joined a band in Butwal and started hanging out more with musicians. I realised how important it is for artists to create their own original works, and I am fortunate that my mentors, Swapnil Sharma and Loc Punk, guided and influenced me to create my own art.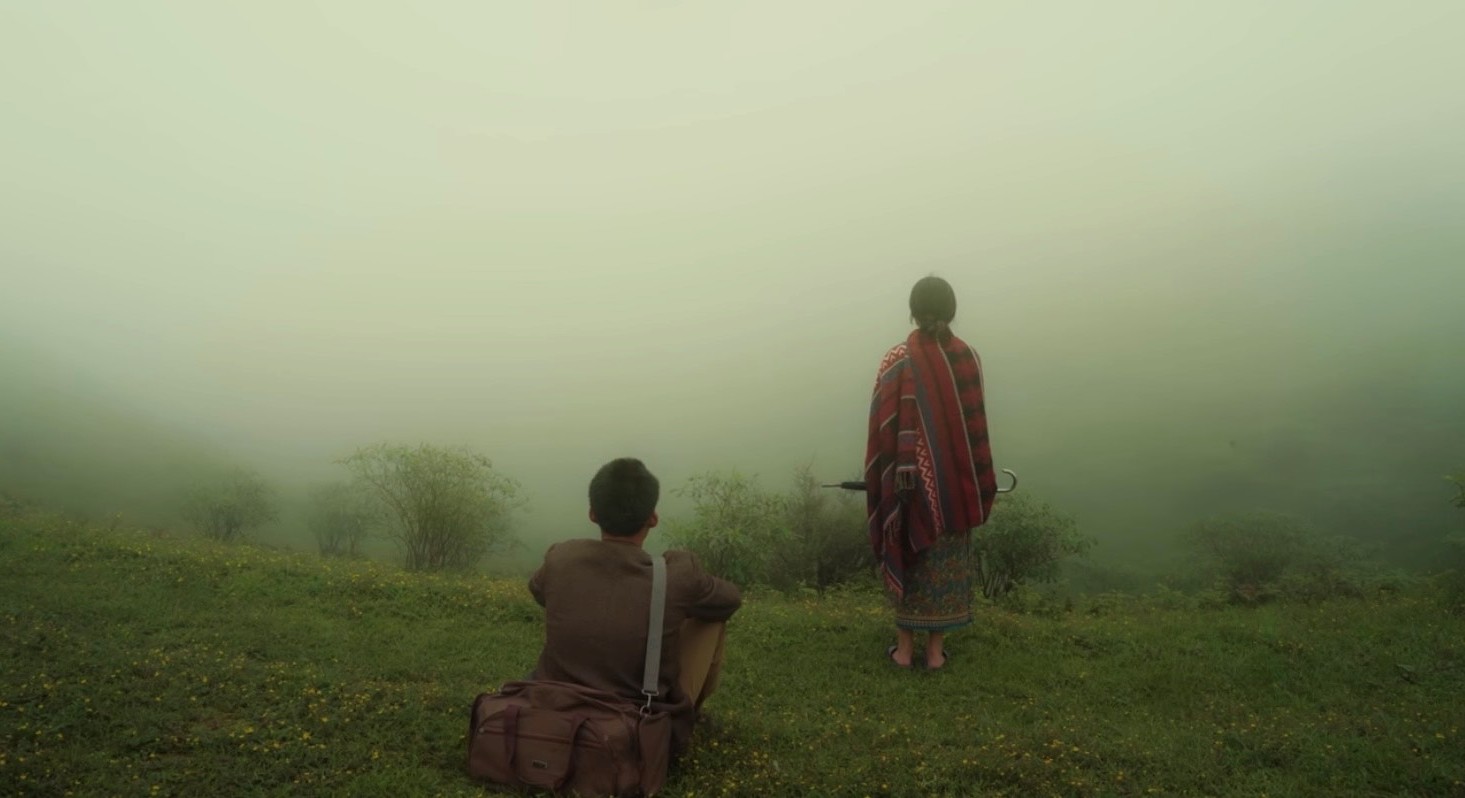 'Maili' is the second song from Pun's debut album. The song has been very well received. Screengrab via YouTube
How did the 'Maili' song come into being? Did you expect the song to be so well received?
A year ago, when I had started working on my original songs, I uploaded a short verse of this song on my YouTube channel. While recording the verse, I had a cold and my voice wasn't up to par. But after I uploaded the video, a few thousand viewers viewed it, and many appreciated the work. This was very encouraging. The team of Purbanchal Rocks, with whom I had already agreed to make an album with, suggested that I include the song in my album. That's the backstory of how the song came into being.
When I completed 'Maili', I wanted to dedicate this song to the brothers who had to leave the country for employment. However, my elder sister came up with the idea of basing the video on a lahure couple. For decades, men from the indigenous communities of Magars, Gurungs, Rais, and Limbus have gone abroad to serve in the military. The fact that this video is about that collective lived experience has, I think, made it relatable to so many people.
Apart from the song, the music video has also been getting rave reviews. What are your thoughts on the video?
The entire team of Purbanchal Rocks and Media Port production have gone to great lengths to produce this video. The directors and cinematographers have done a commendable job in turning our concept into reality.
Belonging to the Kham Magars of Rukkum, I wanted the video to be shot in Rukkum to show the place and what life is like there. But travelling to Rukkum wasn't feasible, so we decided to shoot in Panchthar and Jhapa. Through the video's young couple, we wanted to tell the story of our parents and their parents. And executing this proved to be one of the biggest challenges as we had to work quite hard to find the right location and the right props to give the video that dated feel.
Given the positive response 'Maili' has received, how excited/nervous are you about how your other songs will fare?
'Char din, Char juni' was the first song from the album that we released, and it wasn't very well received. I was okay with that. There are still five more songs from the album that are yet to be released, and I am looking forward to sharing them with the audience. Of course, as artists, we feel happy when our works get appreciated. The overwhelming response the second song from the album has managed to get has made our entire team thankful. All that I am doing right now in my musical journey is to get to where I want to be and I am just enjoying this journey. And I know that people who love my craft or the genre I sing in will always continue listening to my songs. So, I do not feel pressured, at least not as of now.
The videos of both your songs seem to reflect your life experiences and the experiences of the country's indigenous communities. Why is that important to you?
Once, when I was travelling to Kathmandu, I had a brief encounter with a dog named 'Pangrey' and that fleeting moment inspired me to write 'Char din, Char juni'. These small instances that take place in my life are what inspires me to write songs. The video is also shot in eastern Nepal and offers glimpses of the culture and daily life there. And 'Maili' is an ode to the thousands of lahure families and our attempt to show the sacrifices families make to make a better living. As an artist, I feel the need and consider it my responsibility to use my art to inform my audience about the cultural and social nuances of the indigenous communities I am familiar with.
---
---