Not all great photos have a good story: Bikas Rauniar
Veteran photographer Rauniar talks about his experience as a photojournalist and the challenges of being one today.

Anish Regmi/TKP
bookmark
Published at : February 18, 2020
Kathmandu
It's a quiet, warm afternoon as Bikas Rauniar gives one last check to his display of photographs for his 'Stills from Films' exhibition organised by Nepal International Film Festival (NIFF) at Nepal Tourism Board. The display includes some of the most historic shots by the veteran photojournalist of the cinematic world he witnessed taken in the late 90s and the early 2000s.
Rauniar's pictures in the series are ordinary, but because they are put together now, his collection feels significant and momentous. The series incorporates celebrations like actor Shiva Shrestha being felicitated by the Nepali Congress Leader Ganesh Man Singh to mark 100 days-box office success for his movie Chino to iconic film moments like that of the historic jump actor Nikhil Upreti made from a six-storey building for his film Pinjada. There's also a documentation of people gathering outside Ranjana Cinema Hall in New Road to watch Rajamati and Miss Nepal of 1997. The photographs also subtly show Rauniar's journey as a photojournalist, as his photos with time include more storytelling.
Rauniar today is recognised as one of the prominent photojournalists in the country, having worked as a photo editor at Kantipur Publications for over 20 years. The veteran photographer was also one of the juries of the IME-Global IME Bank Nepal Photo Contest 2076 organised by Photojournalist Club. In an interview with the Post's Srizu Bajracharya, Rauniar talks about his experience as a photojournalist and the challenges of being one today. Excerpts:
You have a great collection here. How did you put them together for the exhibition?
In the early days, I took photography only as a hobby. I had always been interested in movies, and while working as an assistant director in a Chinese film, I became more serious about photography. That's how I started taking these photos. And when the organisers of NIFF asked me if I was interested in exhibiting my collection, I was more than happy. I have handpicked the photographs in terms of what people might find interesting and based on the information that I had of my collection. They include pictures of when I was travelling to photos of when I was working at Kantipur.
When did photography change from just being a hobby to a career?
Photography was more of a hobby that started in class 9. It all began when my uncle gifted me a second hand Minolta SR-T 101; I used to spend a lot of time with that camera. After I finished SLC, I was active with the Godavari Alumni (GA) Association, where we started a photography club. There we not only took photos but also worked in darkrooms to develop photographs. And whenever GA had any events, I used to be one of the leading photographers.
I was also inspired to continue on this journey after I met Gail Bryan, an American photographer during one of her visits to Nepal. I also used to look at Life magazine a lot and visit libraries to study photography. And I was always interested in art and photography exhibitions. But I started pursuing photography more seriously when I was studying law. We had started a magazine called 'Spark', for which I used to take photographs regularly. And it was after that people started recognising me, and I also used to contribute to Himal magazine and Independent Weekly. And then in 1992, Yogesh Upadhyay asked me to work as a photojournalist at Kantipur. I still remember that Kantipur had published one of my photographs of the People's Movement on their first publication.
What was it like to work as a photojournalist at a time when journalism was still new to the country?
It was an exciting time, as a private media, we [Kantipur] had more opportunity to explore diverse news stories. Both Gorkha Patra and Rising Nepal at the time usually published political photographs of ministers conversing or attending formal programmes. But our pictures were different from theirs. We were publishing photos of preparations before the ceremonies, of lesser-known stories of Nepal than people in power. We were setting a new trend in Nepali photojournalism.
And I loved my job for the diverse stories it allowed me to cover. One moment we would be covering a political event, and in the next, we would be in the field capturing life in Morang.
And as I spent more time taking photographs for the paper, I started to realise photojournalists have a great responsibility to show the truth.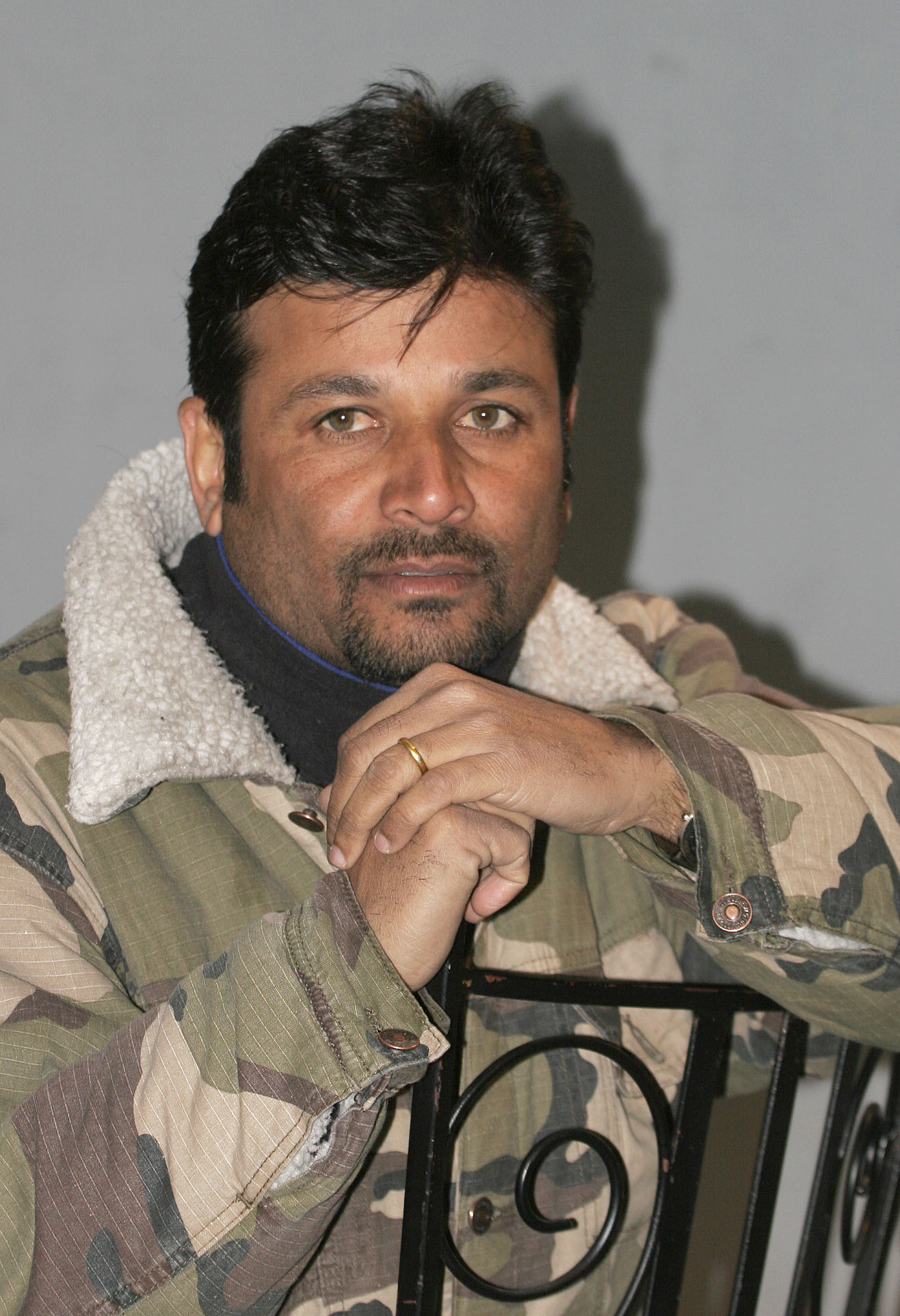 Post file photo
Was it difficult to transition from analogue to digital? What were the challenges of analogue photojournalism?
In the beginning, it wasn't very easy. Digital photography means you need to know how to operate a computer and software like photoshop. Plus digital photography didn't have the crispness and clarity that it has now achieved; analogue photos were still better than the digital ones. However, it had limitations, because you were clicking on reels and they were expensive, every shutter was important. Therefore, we had to think before clicking any pictures. And the processing time was at least two hours so we couldn't cover news that came late.
Photography today seems to have gained a lot of interest, but is their quality to the increasing number of photographers?
Today, photojournalism has become more competitive and challenging, which makes this an exciting time for photography. Because sometimes a photo clicked by an amateur may grab more attention than a photograph by an experienced photographer of the same event. Social media has increased both demand and interest in photography. And thus it's not easy to be a photographer anymore; one needs to work on their skill to make a career in photography. And with so many good photos around there is always a pressure for the photojournalist not just to get good photographs but tell meaningful stories.
But the main challenge for photo-journalists remains in trying to tell real stories while making great photographs because not all great photos make a great story. Photojournalists need to be able to zoom in and out of their story. Besides taking pictures, they also need to be able to collect information for the image they are documenting.
With the abundance of technology and photography software, it also seems that photographers are getting lazy. There is also a tendency for them to manipulate photographs. That happened recently with us during the selection of photographs for the IME-Global Nepal Photo Contest one of the photographers who won in the category for Nepal smiles had manipulated his picture. These kinds of incidents have happened in other countries too where the manipulation has cost the journalists job and career.
Was it challenging to select photographs for the IME-Global Nepal Photo Contest? What made Navesh Chitrakar's photograph photo of the year?
There were more than 6,000 entries for the competition for different categories. The decisions were made based on the skill of the photographer and their storytelling for the given themes. In my view, Chitrakar's photograph was compelling because his picture made people uncomfortable to the point that it had the power to make people understand the story he was trying to tell. His photograph played with the light perfectly while successfully capturing the emotion between a child and mother. The moment really looked like the child, Bajarangi Mishra was bidding his last goodbye to his mother.
'Stills from Films' will be exhibited until 17 February at Nepal Tourism Board.
---
---