Successive failures
People have been promised prosperity by at least a dozen governments but development has been as elusive as ever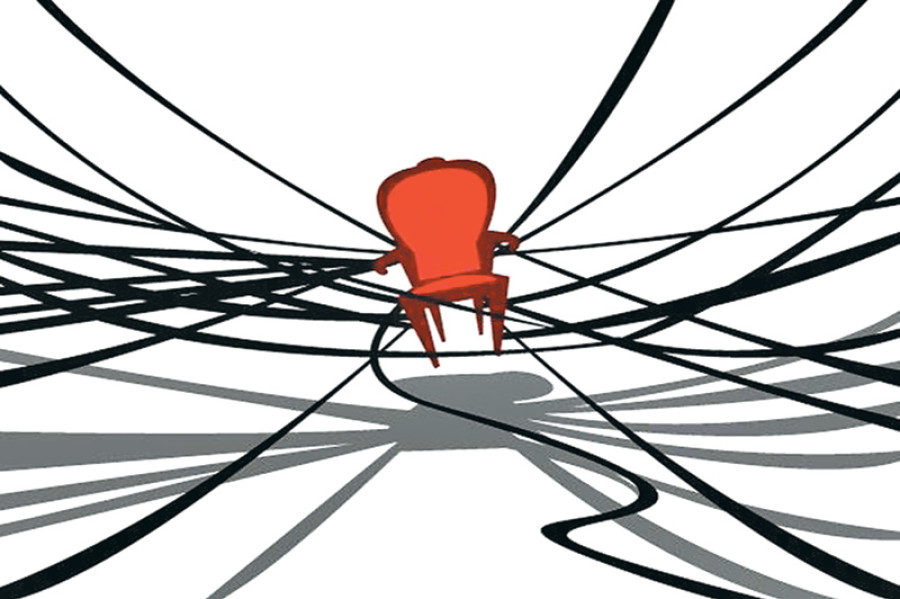 bookmark
Published at : May 25, 2016
It will not be surprising if a large number of people are untouched by the policies and programmes for the upcoming fiscal year presented by the KP Oli government. It is because people have simply lost faith in the government—not just this one, but many as far back as a whole generation of young Nepalis can remember.
When was the last time Nepal was well-governed? Governments before 1990 may be forgotten because they were not accountable to the people; they were answerable to the king in a partyless regime.
Bad governance
When Nepal got its democratic constitution 26 years ago, people had hoped the episode of misrule would end. But their aspirations were dashed. What followed was a period of unstable governments, hamstrung by intra-party feuds and irresponsible opposition.
Ever since, bare necessities of Nepalis remain unfulfilled. Long hours of power cut have been common, healthcare is paralysed, good academic institutions are hard to find, corruption is endemic, water is scarce and consumers are cheated.
With good plans, electricity deficiency could have been overcome in five years. But the chronic power shortage in Nepal has lasted a whole decade, despite lofty promises of successive governments to generate 10,000 megawatts in ten years.
Why do the people today fight over the clauses of the new constitution? The answer is simple: They have no fields of productive obsession. Our governments have utterly failed to engage the people. Ask an ordinary teenager today what he would do after picking up the citizenship certificate. Take it easy if he says he would collect his passport next and head for a Gulf country to do menial jobs. Little wonder that he does not say he will go to the town to study engineering or medicine. He finds his well-educated uncles struggling for their basic needs while his seniors carrying merely school degrees are buying property with the cash they earned toiling in the Arabian deserts.
There has been a pattern of government plans remaining on paper and development funds left unspent. This means fields without irrigation facilities, health posts devoid of supplies and doctors, far-flung areas not linked by roads and thousands robbed of the chance of getting employment. So there is little enthusiasm when a potentially important plan is floated.
Broken promises
Recent governments are known more for mischief than service. Party cadres are awarded with public positions, top bureaucrats and security officials seek political patronage and teachers and professors work for party sister wings. This is precisely why public services are being hampered.
The present CPN-UML-Maoist coalition punished earthquake survivors by not helping them rebuild their homes on time. But no better were its predecessors in terms of delivery. Governments led by the Nepali Congress have been notorious for politicising every sphere of the state by appointing their cadres. The Maoists have had many things to do while in government to fulfil their promises made right from the early insurgency era. Earlier UML-led governments also repeated the same mistakes made by other disappointing administrations.
When recently the largest party Nepali Congress tried to topple the government by dangling the post of prime minister before the chairman of the ruling Maoist party, there was not much excitement in many quarters about a possible regime change. People had already experienced the brief stint of the erstwhile rebel leader Pushpa Kamal Dahal or the corruption, mismanagement and political chaos under the three-time prime minister Sher Bahadur Deuba, who would share the PM's seat in a rotational arrangement between his Congress party and Dahal's UCPN (Maoist).
Right from the king's Panchayat era, people have been promised prosperity by at least a dozen successive governments but development has been as elusive as ever. Rivers in the world's second richest country in water resources have been left untapped even as people reel under chronic shortages of electricity or water for household purposes and irrigation. There is no single railway operational along the nearly 900 kilometre long plains. Nepalis could be one of the world's least connected people; it often takes days to reach nearby districts in the hills in the lack of an efficient transport system.
Failed strategy
The country has many ills that can be cured. But the governments utterly lack the willpower to tackle problems.
The people are losing their faith in politicians, most of whom across the party line have failed to keep their promises made during the election.
Instead, what has been the survival strategy of every government or the ruling party is a deadly mix of propaganda, distribution of favours to disgruntled factional leaders, courting foreign powers and floating a few delusionary agendas. The loud calls of opposition are mellowed when the parties get into the seat of power. No public position holder exhibits a sense of service or responsibility towards the people but they do not hesitate to act as if they were the masters of the sovereign.
As a result, the public perceives elected officials and government employees as a bunch of thugs who live off taxpayers' money, and politicians as thieves stealing from state funds.
Unless those responsible strive for an image makeover, people will never take them seriously, nor will they support any public initiative. The harm of this tendency is that state-public partnership becomes a farce.
Ambitious leaders rarely believe in a system, without which no plan or policy gains legitimacy. Public interest is not protected without letting democratic institutions take root. Leadership does not evolve without fostering it right up the grassroots. It has been amply clear that the absence of people's representation in local government only benefits the agents of regional and central power centres.
But who should arrest this trend of decay and doom? The remedy is not for any official, public position holder or governing head to pass the buck. Instead, the chain of check and balance should be tightened. Those holding the reins must muster not just their legal power but also moral authority to command the state workforce and check corrupt tendencies.
Guragain is a desk editor at The Kathmandu Post and can be contacted at @GuragainMohan
---
---