Torture at the hands of authorities continues with little action
The Criminal Code that came into force in 2018 has criminalised torture but the cases are seldom investigated and no perpetrators have been brought to book so far.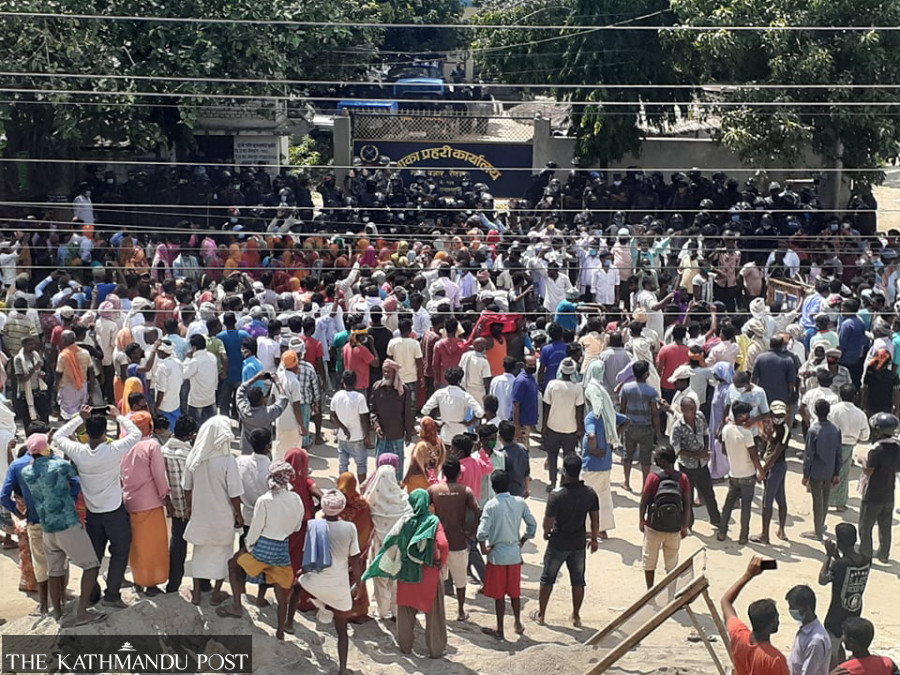 In August, 2020, Bijay Mahara, 19, of Garuda Municipality-8, Rautahat died while in police custody. Mahara's family claim that severe torture by police took his life. Post File Photo
bookmark
Published at : June 29, 2022
Updated at : June 29, 2022 07:57
Kathmandu
On August 2 last year, Area Police Office, Barhabise in Sindhupalchok district arrested Khadga Bahadur Tamang on a theft charge. He was accused of stealing Rs 81,735 from his neighbour's house.

When his sister Nirmaya Tamang went to meet him in police custody, he complained that the police were torturing him even after he confessed to the crime.
"He requested me to arrange the money for the repayment," Nirmaya told the Post over the phone. "I returned home to arrange the money. Three days later, to my utter dismay, I received a call at midnight that his condition was critical. I had already arranged the needed money from a local cooperative."
Khadga died before his sister could pay the money. He was 32.
According to Advocacy Forum Nepal, a non-governmental organisation advocating for human rights, a sub-inspector at the police office called Jit Bahadur, the deceased brother-in-law, asked him to come to a local hospital.
When he reached there, Khadga was in a critical condition.
A report by Advocacy Forum published on Sunday, coinciding with the International Day in Support of the Victims of Torture, says he died while he was being rushed to Dhulikhel Hospital.
"He had told me that the police kicked and punched him in the head and chest," said Nirmaya. "The blue marks and bruises on his body show he succumbed to severe torture at the hands of police."
The police, however, denied meting out torture and refused to register complaints.
Following protests from the locals, the police finally received a complaint from the victim's family for the investigation of the death without mentioning torture.
The family was never given a copy of the postmortem report. The police never probed the report.
"The complaint wasn't a proper first information report (FIR). The Tamang family has been trying to file a proper complaint for months. Neither the police nor the district attorney has entertained the FIR," Bikash Basnet, a programme officer at Advocacy Forum, told the Post. The report claims that statements of the victim and the countless blue marks and wounds on his body suggest there is ample ground to question police negligence or believe the victim was tortured.
"Around a year has passed since the incident but no progress has been made towards investigation," said Nirmaya. "How long will we have to wait for justice?"
The constitution of Nepal upholds every citizen's right against torture.
"No person who is arrested or detained shall be subjected to physical or mental torture or to cruel, inhuman or degrading treatment," reads Article 22 (1) of the constitution.
According to the constitution, any act mentioned in Clause (1) shall be punishable by law, and any person who is the victim of such treatment shall have the right to obtain compensation in accordance with law.
The Criminal Code that came into force in 2018 has criminalised torture and includes a provision of up to five years of imprisonment for the perpetrators in addition to compensation for the victims.
However, cases of torture are seldom investigated and no perpetrators have been brought to book so far.
Various reports suggest cases of torture in custody, and custodial and prison deaths possibly as a result of torture are rampant.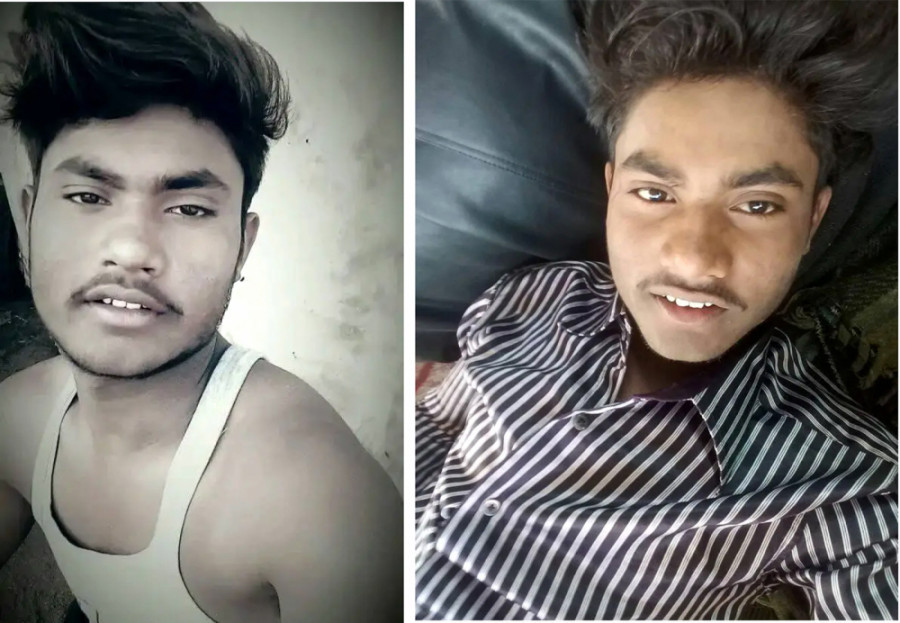 On May 18, Sundar Harijan, 20, was said to have died by suicide in Rolpa jail but a probe report found that the CCTV footage of the time when Harijan 'committed suicide' was not available. Image via Harijan's family
The National Human Rights Commission received 23 cases related to torture in the last fiscal year. Such cases were 17 in fiscal year 2019-20.
"Despite legal protection, torture cases are increasing because of the poor implementation of law," Tika Ram Pokharel, spokesperson at the commission, told the Post. "The government hasn't taken necessary action even in the cases investigated by the commission. It is doing nothing more than providing compensation to the victim family."
The Advocacy Forum has documented 39 cases of deaths in custody since the Criminal Code came into force in August 2018. Of them, torture was established as the cause of death in five cases while other cases too are suspicious, according to the report.
"At least 11 out of 21 deaths in prisons are of the detainees from poor or Dalit communities," reads the report. "Suicide by hanging is often used as a cover-up for deaths as a result of torture or other inhuman treatment in police custody."
On May 18, Sundar Harijan, 20, died in Rolpa jail under suspicious circumstances. He was said to have died by suicide. A probe report, however, has found suspicious that CCTV footage of the time when Harijan 'committed suicide' was not available. It has concluded that a further investigation is needed in the case.
Similarly, Paltu Ravidas was found dead in the toilet of the Dhanusha District Police Office after being detained by police in July last year. And in September, Bhim Kamat died in the custody of the District Police Office, Morang. Then in October, Mohammad Hakim Shah and Dhan Bahadur Rana died in custody of the Sunsari and Kailali district police offices, respectively.
In its global report released on March 29, Amnesty International said several deaths in custody were reported last year—mostly of detainees from marginalised Dalit and Madhesi communities. However, no independent investigations were carried out, it said. It claimed that torture and other ill-treatment were widely used in pre-trial detention to extract confessions and intimidate detainees.
Human rights activists say the police often refuse to accept the FIR or investigate cases even when they accept complaints after pressure.
Bed Bhattarai, a former secretary at the National Human Rights Commission, said as the police are involved in most such cases, they don't accept the complaints.
"Even when the National Human Rights Commission investigates and recommends action, the government doesn't act," he told the Post. "Impunity is a major reason for the increase in such cases."
---
---