UML sends letters to four leaders seeking clarification on their activities
This follows the party's Central Committee decision on Saturday. They have three days to respond failing which action will be taken against them, says the party.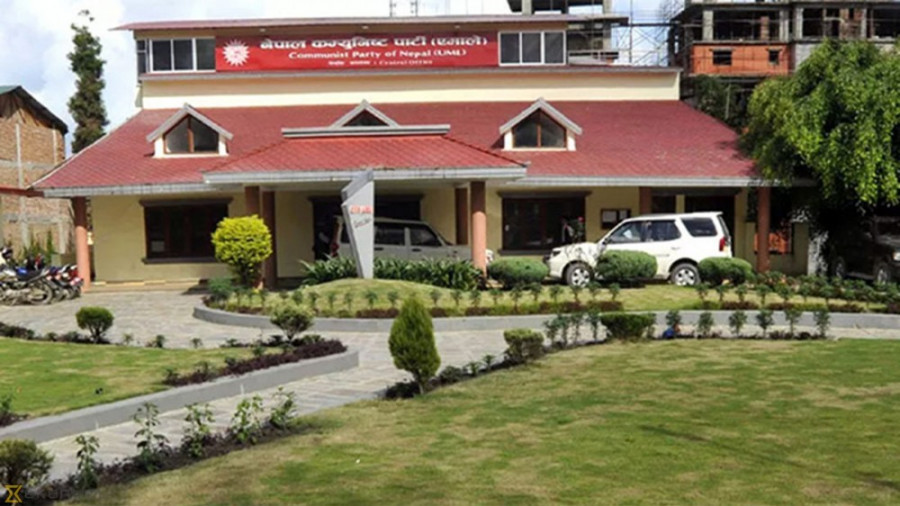 Post file photo
bookmark
Published at : March 22, 2021
Updated at : March 22, 2021 15:46
Kathmandu
Following the decision of the CPN-UML Central Committee meeting held on Saturday General Secretary Ishwar Pokhrel on Monday dispatched letters seeking clarification from four of its leaders today.
Secretary at the party office in Dhumbarahi Ishwori Rijal said the letter for the clarification for four leaders was dispatched to their personal secretaries.
"We have dispatched the letters to their respective personal secretaries and assistants," Rijal told the Post. "Some were refusing to accept them but the letters have been dispatched to their respective places."
However, the secretariat of the leaders have said they have not received the letter yet.
On Saturday the Central Committee meeting had decided to seek clarification from Madhav Kumar Nepal, Bhim Rawal, Ghanashyam Bhusal and Surendra Pandey for activities against the interest of the party.
Senior leader Nepal's personal secretary Nitesh Poudel and leader Bhim Rawal's personal secretary Govinda Duwal said they had not received any such letter.
"Rawal has already said he won't respond to Oli's letter," Duwal said.
Pokhrel has sought clarification within three days, according to Rijal.
If they fail to furnish clarifications on time, leaders close to Oli have said the party will take action against them. But it is not clear what action the party chair will take.
Jhalanath Khanal and Madhav Kumar Nepal-led faction in the ruling CPN-UML had organised separate gatherings last week after it decided to form parallel committees throughout the nation.
The Khanal-Nepal faction has been demanding that chairman KP Sharma Oli's unilateral decisions of its Central Committee meeting held on March 12, in which he stripped leaders belonging to the faction of their party responsibilities, must be scrapped because most of the Central Committee members were not invited to the meeting.
As chairman Oli has started action against them the Khanal-Nepal faction has been holding a meeting of its Standing Committee to devise new strategy to counter his move.
---