Literary camaraderie
I have met and worked with literary writers of South Asia over the decades. I have seen their efforts to develop what I would call literary camaraderie among themselves.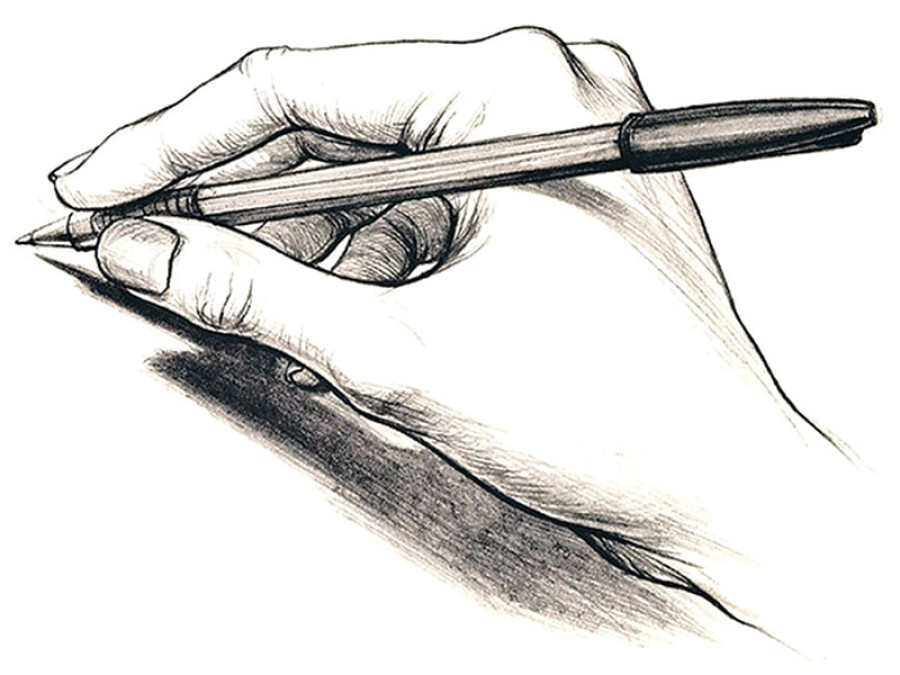 bookmark
Published at : July 9, 2017
Updated at : July 9, 2017 08:23
I have met and worked with literary writers of South Asia over the decades. I have seen their efforts to develop what I would call literary camaraderie among themselves. They have made efforts to exchange their creative writings among themselves, although on a limited scale. Going beyond that would require institutional support as that would involve government facilities to send and receive books. That is simply not happening in South Asia.
We in Nepal are fortunate that we get books from all over the world via India, but we cannot export Nepali books to India or any other South Asian country. The reasons may be complicated in terms of how these relations have developed among the countries' publication and distribution mechanisms. Writers have always worked with pious desires. Exchanging a few translated texts among themselves—some translated badly—satisfies them.
Mytho-poetic boundaries
I remember some interesting events that show how writers want to transcend the borders not only of the nation state but also of the mytho-poetic dimensions. I have one telling experience of the latter. Madhablal Maharjan, the Mandala Book publisher of Nepal, and I were attending one important seminar of publishers and writers in Delhi several years ago. Among the diverse number of speakers was the great Hindi fiction writer and translator, late Nirmal Verma, and a writer and publisher from Sri Lanka. The Sri Lankan publisher claimed in the course of his speech that Ravana was the first man to fly a plane in human history, because as the epic Ramayana says, Ravana flew to India and abducted Sita. The publisher was just transcending the mytho-poetic boundaries in that speech. The claim speaks volumes, because there exist several theories about that.
My next experience is with an eminent Hindi novelist of India named Kamleshwar. His novel Kitne Pakistan or literally "how many Pakistans" is a great literary work. The novel is not what the title suggests; it does not count Pakistans. It explores the layers of human experience with different moments in historical and mytho-poetic times. He was moved when I admired him in my talk at a literary meeting in Lahore, in March 2004.
Revolutionary romanticism
Writers and publishers have great desires to transcend liminal lines and cross over to other times and territories. The great short story writer of South Asia, Saadat Hasan Manto, wrote one story about an inmate Toba Tek Singh who lay dead aslant the Indo-Pakistan border in the process of exchanging citizens, a spectre of the colonial past that still haunts. I have attended receptions given by politicians in power in South Asia and heard their vows to take the messages of the writers for achieving reconciliation between the hostile polities.
In the beginning, I used to believe that things were going to change, that the writers' voices would be heard and peace would reign in the region. But those were all vacuous expressions. Suneet Chopra is an Indian friend of mine. He is a very senior CPI Marxist person, and a poet who comes to literary readings, and sometimes reads out his admiration for Hugo Chavez, a reminder of revolutionary romanticism.
We talk frankly when we meet. I asked him once how successful he had been in winning friends in South Asia. Suneet clearly drew a line between the bourgeoisie and the socialists, and believed the line to be un-crossable. Despite the long history of the communist party in India, and their competent leaders, their electoral gains have not picked up dramatically in any national or state elections. But Suneet says, no matter how small the scale of election victory for the CPI may be, 'we keep the identity distinct'. I agree with Suneet; that is precisely what they have done. There is a history of writers and theatre groups associated with the Indian communist party. But the coin has another side. I ask Suneet if they have a particular reason to keep the ideological geographies unchanged. He has no dynamic answer to that.
More ceremonial than serious
Nepal Academy should have done more work in this direction by establishing contacts with the literary institutions and organisations of South Asia to institutionalise contacts by meaningful exchanges of publications, printing matters, writings and occasional seminars of creative nature. I presented a working paper last month at the request of the Nepal Academy on the features and challenges of Nepali literature from the past to the present. In a short paper of about 6,000 words, I tried my best to present what I called the "vignettes of Nepali literary literature".
The occasion was a visit by Shamsuzzaman, Director of Bangladesh Academy, with his team as part of the exchange with Nepal Academy. Shamsuzzaman is a great scholar and a close friend whose literary-cultural achievements have impressed me for many years. In my paper, I cited the words of Khademul Islam, also a friend and editor of a literary magazine entitled Bengal Lights published in Dhaka. The editorial reflects the desire of the Bangladeshi writers and publishers to extend the literary experience and contacts. The first editorial says "It includes writers from outside Bangladesh since we have to free Bangladeshi writing…from its domestic confines, set it in a wider regional context, and connect to the web of writing that spreads from country to region, and from region to world. Our writing, distinct as it is, must nonetheless be on the same page as that of works from other countries in the region and exist within a common framework."
I have associations with Bangladeshi writers and publishers who have published a number of my essays, poems and translations. The Nepal Academy's attempts are good but my experience says they have established more ceremonial than serious contacts so far with academies in the region.
Literary camaraderie is a creative matter par excellence and has a history of working despite political interventions or indifference. But in our times, when it comes to facing challenges, writers find themselves powerless in giving their camaraderie a position of strength, and creating leverage in society. The unanswered question resonates: why not make literary camaraderie effective despite political non-cooperation in the region?
---