Health department declares war on influenza viruses
The health department on Friday announced a nation-wide awareness campaign on preventive measures against Swine and Hong Kong influenza (flu).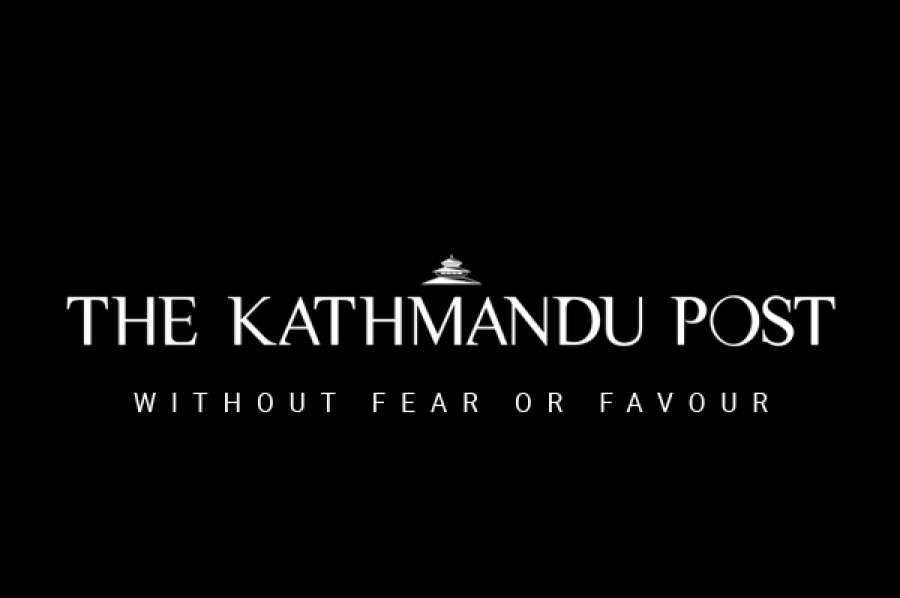 bookmark
Published at : September 15, 2018
Updated at : September 15, 2018 09:48
Kathmandu
The health department on Friday announced a nation-wide awareness campaign on preventive measures against Swine and Hong Kong influenza (flu).
Epidemiology and Disease Control Division (EDCD), under the Department of Health Services, has declared intensifying its surveillance against the two deadly strains of flu viruses.
The health department has already registered an outbreak of Swine flu (H1N1) and Hong Kong flu (H3N2).
As the season of virus-borne diseases draws near, the EDCD has decided to push prevention strategy at the earliest.
Officials declared Kanchan Rup Municipality in Saptari district as 'Outbreak Prone Zone' on Friday because of the high risk of people being infected with Swine and Hong Kong flu.
In the last three weeks, an old woman and three children died because of flu. More than 1,700 people are taking medical treatment against the viruses in the municipality.
Following the deaths and reports of many people suffering from similar symptoms of high fever and cold, a team of EDCD sent saliva components of ten patients to the National Public Health Laboratory in Kathmandu for tests.
After reports tested positive for Swine flu bacteria in some saliva samples, the municipality declared it as a crisis area. It directed schools in the area to remain closed up to Tuesday.
"The risk of the virus spreading is high because many students gather in one place, therefore we decided to close schools," said Mayor Basanta Mishra.
The EDCD plans to increase health staff in the municipality to provide treatment to patients and to control the outbreak.
EDCD Director Dr Bibek Kumar Lal told the Post, "Since the outbreak season is nearing, we shall increase collection of saliva and blood samples from health centres across the nation to detect if anyone is infected with the virus."
Since influenza virus spreads quickly, health experts advised citizens to maintain proper hygiene and sanitation while they are outdoors and with other people.
Sukraraj Tropical and Infectious Disease Hospital, Teku, Chief Medical Officer Dr Sher Bahadur Pun said, "The major reason for the transfer of influenza from one person to another is inhaling bacteria ejected by an infected person through coughing or sneezing. People should be careful while being with others."
Meanwhile, the Disaster Management Committee of Saptari district has decided to set up a health desk in Kunauli, one of the border areas between Nepal and India, since the virus in Kanchan Rup Municipality has been found to come from the neighbouring country.
Tests of residents in the municipality show those who travelled to Deoghar district, in India's Jharkhand state, to visit Baba Baidyanath Dham are mostly suffering from the virus.
"We do not have proper resources to vaccinate people before the outbreak. The awareness programme is the best alternative we have as of now. Local levels will be directed to conduct awareness programmes and encourage people to follow proper sanitation and good habits," said Dr Lal.
"People should wash hands with soap and water, use handkerchief while sneezing or coughing, and regularly do health check-up. This would control the transfer of viruses to a large extent," he said.
Since children and senior citizens are mostly prone to suffer from viruses, health experts urged family members to take their care the most.
"Children have less immunity whereas senior citizens mostly suffer from cardiovascular diseases, asthma and diabetes among the others due to which the virus affects them more and also has a high chance of causing death," said Dr Pun.
Hanumannagar reports 137 flu victims
RAJBIRAJ
More than 100 residents of Hanumannagar Kankalani Municipality have tested positive for influenza virus.
According to municipality health division chief Ramdev Yadav, people who are suffering from influenza are mainly Saptakoshi flood victims. He said 137 individuals of ward number 12 are suffering from influenza.
Five saliva samples, from the six dispatched by the municipality to the National Public Health Laboratory in Kathmandu, tested positive for flu bacteria.
---
---