Tourism industry is in trouble, but government's response is tepid
Travel trade entrepreneurs say failure to take measures to attract foreign visitors immediately will not only impact the economy but will also leave many without jobs.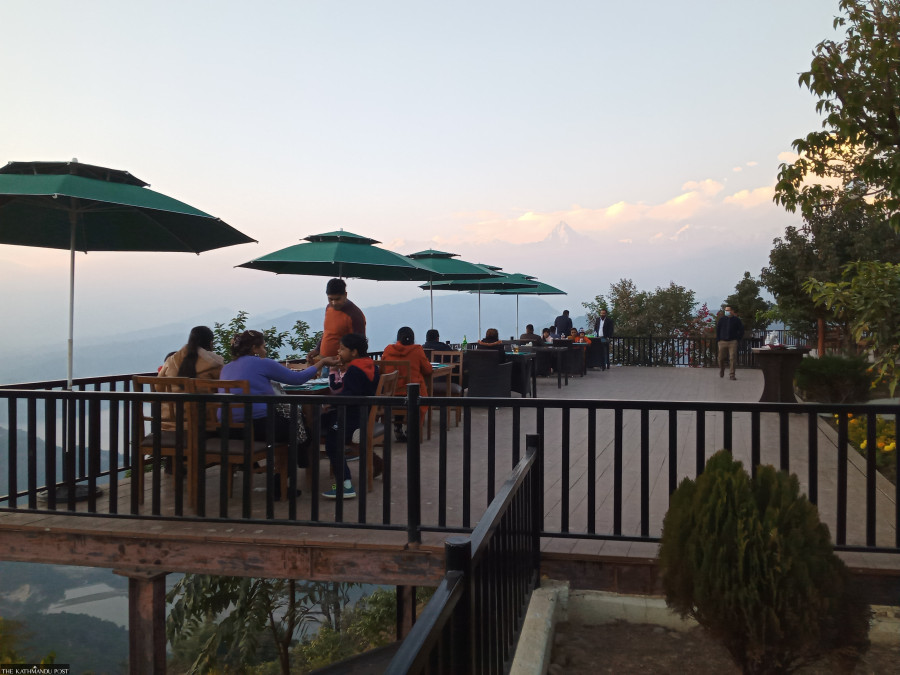 Post File Photo
bookmark
Published at : September 12, 2021
Updated at : September 12, 2021 09:15
Kathmandu
A slow recovery in tourism is expected to leave many Nepalis jobless this year as well, as the government leadership and policymakers, who are wholly responsible for a revival plan, appear to be busy playing politics, paying little attention to initiate measures to attract international visitors, industry insiders say.
The autumn season, Nepal's key tourism season, has kicked off, but travel trade entrepreneurs said the "season looks totally disappointing".
Travel and tourism businesses, which used to account for around 8 percent of the nation's gross domestic product in pre-Covid-19 times, had been the hardest hit sectors since early 2020 due to travel restrictions.
In spring, the government reopened the country for foreign travellers in the hope of lifting the economy and employment by reviving tourism.
Subsequently, Nepal received a record-high number of foreigners aspiring to climb the world's tallest peak—Mt Everest on the heels of the Covid-19 pandemic.
But the Delta outbreaks and slow vaccine rollout again clouded the country's tourism.
After the second Covid-19 wave, which hit the country in April, slid into a devastating crisis, authorities had enforced strict lockdown measures. About two months later, the restrictions were relaxed gradually and starting September 1, almost everything has been allowed to reopen.
Schools, malls, cinemas, gymnasiums, temples, the zoo, public transportation and other public places have reopened.
"But the government failed to reopen the country for foreign tourists. Many strict provisions to restrict foreign tourists are still in place," said Khum Bahadur Subedi, president of the Trekking Agencies Association of Nepal. "The developed world is almost vaccinated and they are eager to travel. We have been receiving inquiries in large numbers, especially for trekking."
But coming to Nepal is not so easy.
The government has halted issuing on-arrival visa, an option that foreigners used to enter Nepal after landing at the Tribhuvan International Airport. Tourists wishing to visit Nepal have to get their documents approved by the Department of Tourism or the Nepal Tourism Board.
"That's harsh and involves lots of hassles," said Subedi. Tourists, even if they are vaccinated, have to ensure they have booked a hotel for seven days for quarantining before they board a plane to Nepal.
Travel trade entrepreneurs said the delay in reopening has put Nepal's tourism sector at a particularly high risk as tourism sentiment will remain weak and there will be no jobs creation.
"We were expecting that around 500,000 workers will be back to their jobs in the trekking industry once the government announces a full reopening," said Subedi.
"But from a booking point of view it seems, the autumn season is gone. What's the logic behind imposing a seven-day quarantine rule for tourists after everything has been allowed to reopen."
Taranath Adhikari, spokesperson for the Tourism Ministry, said they have been holding talks with the Office of the Prime Minister for removing the mandatory seven-day quarantine rule and for reopening on-arrival visas.
Prime Minister Sher Bahadur Deuba currently holds the tourism minister portfolio. Even nearly eight weeks after assuming office, the prime minister is unable to expand the Cabinet.
Ang Tshering Sherpa, a former president of Nepal Mountaineering Association, is optimistic that tourism will start recovering from October as he plans to open a new luxury resort on a hill station in Chhaimale, Lalitpur.
The resort was actually planned for 2020 opening when Nepal launched the Visit Nepal campaign. Like Sherpa's hotel, many new hotels and resorts are waiting for a good season to throw their doors open.
Tourism-dependent Nepal hosted 230,085 foreign tourists in 2020, a drop of more than 80 percent compared to 2019 and a figure similar to that of 1986.
The 2021 scenario is looking even worse. As of August, the total international arrivals to Nepal have been just 66,966 individuals.
The challenges for hoteliers and tour operators are huge. The most affected have been the hotels and restaurants which are still, after eighteen months, struggling.
"Undoubtedly, hotels and restaurants are the big losers. Some survived the pandemic because of the movement of domestic tourists. But in the last few years, development of hotels has been at such a rapid pace that domestic tourism would not sustain them all," said Basant Raj Mishra, executive chairman of Temple Tiger Group of Companies.
In September last year, the government had planned to give weekend holidays for two days a week and send the civil servants to weekend vacations or on a leave travel concession scheme. "These schemes, if implemented, would lift domestic tourism until international tourism recovers."
But despite the gloomy scenario, the mountaineering community is upbeat.
In spring this year, Nepal received a record number of climbers to attempt the world's highest peak on the heels of the Covid-19 pandemic.
Several reports about the spread of the coronavirus at the planet's highest point among mountaineers made international headlines, yet 633 climbers including their guides scaled the 8,848.86 metres, Mount Everest.
Since the Department of Tourism started issuing autumn climbing permits, which normally does not see Everest climb, from September 1, so far 200 permits have been issued.
"It looks like the autumn climbing season will be as busy as the spring climbing season," said Bhisma Raj Bhattarai, an official at the department. "Based on the current applications, we are expecting over 600 climbers for autumn."
Bhattarai said that the mountaineers' numbers would be huge if Nepal removed the mandatory seven-day quarantine rule for vaccinated travellers and started on-arrival visas for foreign tourists. "Despite restrictions, climber numbers are still encouraging."
Subedi, the president of Trekking Agencies Association of Nepal, however, said except mountaineering, rebound in other sectors like leisure and trekking is looking difficult due to the red tape.
"As the mountaineering tourists spend a month or more in Nepal, the seven-day quarantine rules would not bother them significantly. But trekkers, who plan a week-long holiday, might call it off," he said.
Mandatory quarantine requirements, in particular, pose one of the biggest barriers to tourism recovery.
While tourism demands have rebounded in parts of the world and recovery has been strong, the rate of vaccine rollouts in Asia has been a concern.
"The availability of vaccines is critical," said Mishra. "We should push for more vaccination, less lockdown."
The vaccination speed in Nepal, however, has remained low.
Efforts to open up international travel have been hampered by the emergence of new virus variants and by the variations in vaccine policy and availability between countries. Health experts say that Nepal's tourism recovery is fragile and uneven.
"Only over 17 percent of the population has been fully vaccinated so far and we do not know how long the antibodies last in the body after vaccination," Dr Tulsi Ram Bhandari, a public health expert, who is also an assistant professor at the Pokhara University, told the Post in a recent interview.
The presence of the super-contagious Delta variant makes things look even bleaker.
Nepal was hit by the second wave just after India was overwhelmed by a sudden surge in cases. At one point, Nepal mirrored India—hospitals were turning away patients for lack of oxygen, oxygen cylinders, ICU beds and ventilators.
With the festival season just round the corner, India is bracing for a third Covid-19 wave. Media reports said India has scaled up measures to "prepare for the worst". Nepal and India share a long porous border through which thousands of people cross into each other's territories and the two countries also observe some festivals during the same time.
As the festival season means celebrations and crowding, doctors say preparatory measures should be stepped up, just as people should be made aware of the fact that the coronavirus risk is not over yet.
After a disastrous eighteen months, the tourism sector had banked on vaccination campaigns and the easing of travel restrictions to see brighter days. More than 80 percent of tourism workers have been vaccinated.
Travel entrepreneurs, however, have indicated optimism on the recent Covid-19 infection figures. The outbreak situation slightly eased this week. In the past few weeks, daily cases had been at roughly below 1,400.
The Health Minister said on Thursday that 1,058 new coronavirus cases were reported across the country over the last 24 hours. But on Friday and Saturday, the number came below 1,000.
On Friday, the number of new infections for the 24-hour period stood at 961 and on Saturday, it was 777.
As of Friday, 5.74 million [19 percent] people have received their first dose of Covid-19 vaccine while 5.12 million [17 percent] people have been fully vaccinated, according to the Ministry of Health and Population. The government aims to expand its vaccination coverage to 33 percent by next month.
"As the primary travel influence among tourists would be health and safety, in a country like Nepal, vaccination is key to the eventual recovery of the industry that will bring the tens of thousands of people who lost jobs back to their work," said Subedi.
---
---