Police suspect illegal gambling dens are thriving during Covid-19 restrictions
Police have halted their anti-gambling crackdown as they are busy enforcing lockdown and restrictions.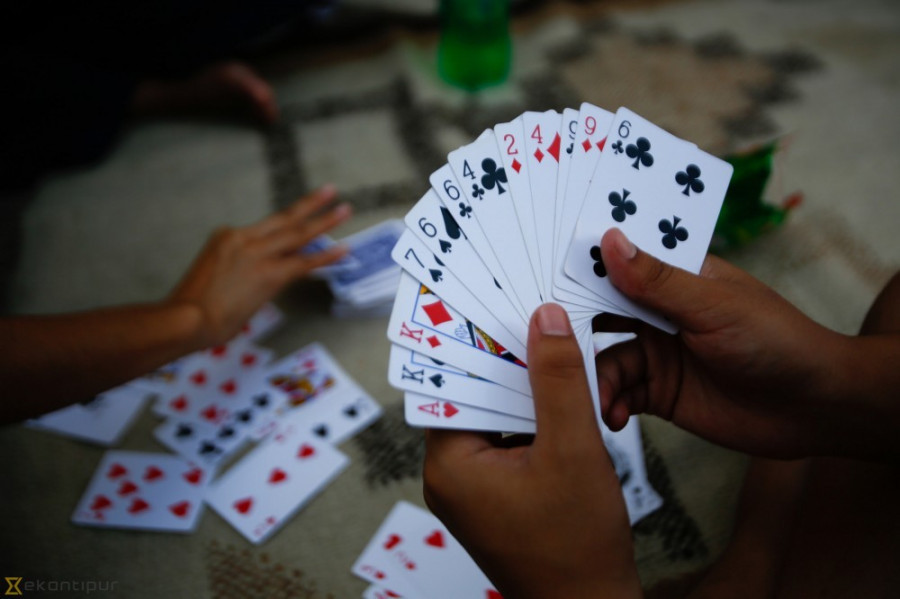 Post File Photo
bookmark
Published at : September 5, 2020
Updated at : September 5, 2020 09:29
Kathmandu
Every year, Nepal Police crack down on hundreds of illegal gambling dens which are operated mostly in private houses across the country and confiscate millions of rupees. But during the coronavirus pandemic, not many raids have been conducted as the majority of security personnel are busy enforcing restrictions. The number of arrests on illegal gambling charges has gone down as a result, say police who suspect that illegal gambling dens have thrived during these past six months of Covid-19 lockdown and restrictions.

According to the data provided by Metropolitan Police Office, Ranipokhari a total of 22 people were rounded up from illegal gambling joints in Kathmandu Valley in the last six months.
"We have not conducted that many raids in private houses in the past six months, as our personnel are busy due enforcing Covid-19 restrictions," said Senior Superintendent of Police, Sushil Kumar Yadav, spokesperson for the Metropolitan Police Office, Ranipokhari.
Police have been conducting raids based on tip-offs while they have halted their own anti-gambling crackdown.
On Saturday, a team from the Metropolitan Police Circle, Boudha, raided the house of Dawa Sherpa, 36, of Kathmandu Metropolitan-6, Boudha, following a tip-off. The team detained a dozen gamblers and confiscated around Rs 300,000 from them.
According to the Gambling Act 1963, if one is caught for gambling offence for the first time, they shall be liable to a fine not exceeding Rs 200. For repeat offenders, there is a provision of jail sentences ranging from one month to a whole year.
As many places across the country are in lockdown and the festival season around the corner, many private homes are becoming gambling dens, said Yadav. The law enforcement authority believes that gambling leads to social crimes and violence.
Police have urged the public to immediately report gambling activities.
"The country's law bars Nepali citizens from entering casinos with the intent of gambling, while hotels and restaurants are closed due to restriction due to which private houses become the dens for gamblers. So without getting a tip-off from family members or neighbours about it, raiding is difficult," said Yadav.
According to the data maintained by the Metropolitan Police Office, Rani Pokhari, more than Rs 19 million was recovered from 1,161 suspected gamblers from different parts of the Valley in the fiscal year 2018/19.
"The money seized from the gamblers goes to the government's funds," said Yadav.
According to the data of the past three fiscal years, the number of people arrested for gambling offences has risen steadily. In the fiscal year 2018/19, police detained 2,869 people, the highest number of arrests in the past three years, from across the country. Nearly 40 percent (1,161) of the arrest was made in Kathmandu Valley.
In the fiscal year 2016/17, at total 1,504 suspected gamblers were arrested. The number rose to 2,824 in the fiscal year 2017/18.
---
---