ICYMI: Here are our top stories from Thursday, October 17
Here are some of the top stories from The Kathmandu Post (October 17, 2019).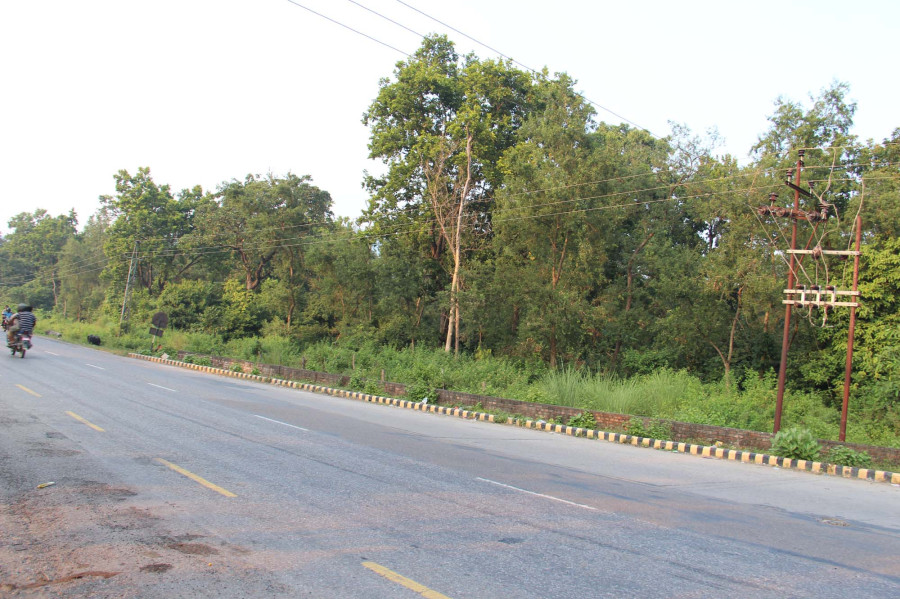 Electricity poles along the Butwal-Narayangadh stretch also pose difficulties for the road expansion work. Ghanashyam Gautam/TKP
bookmark
Published at : October 17, 2019
Updated at : October 17, 2019 19:34
Here are some of the top stories from The Kathmandu Post (October 17, 2019).

Parties continue to look the other way while their leaders get arrested for crimes
In the past two weeks alone, three sitting lawmakers from the House of Representatives have been arrested by police.

Krishna Bahadur Mahara, who was Speaker of the House and a Member of Parliament from the ruling Nepal Communist Party, is currently in police custody for attempted rape. On Sunday, Nepali Congress lawmaker Mohammad Aftab Alam was arrested for his alleged involvement in a bombing and the subsequent murder of at least 23 persons in Rautahat. And on Monday, Pramod Sah, a lawmaker from the Rastriya Janata Party, was arrested from the Janakpur airport for vandalising a Buddha Air counter.

Police arrest five including Nidan Hospital officials and a government section officer over kidney scam
Police on Wednesday arrested five people, including a doctor, a legal officer and chief executive officer of Nidan Hospital, a private health facility in Pulchowk, Lalitpur, for their alleged involvement in a kidney scam. Of the five arrested, four are associated with the hospital.
8.34 million Nepalis have access to mobile banking services
As of mid-October, 8.34 million Nepalis had access to mobile banking services, a fivefold jump compared to three years ago, a report unveiled by Nepal Rastra Bank on Tuesday showed.
Nepal Rastra Bank cited an expanding number of smartphone users and increased coverage of 3G and 4G services for the sharp rise in the number of mobile banking and internet banking users.
Tree issue puts Butwal-Narayangadh road expansion on hold

Prime Minister KP Sharma Oli had laid the foundation stone of the Butwal-Narayangadh road expansion of the East-West Highway some seven months ago. However, the expansion work has yet to start because of an issue over felling of trees along the section.
Hospitals are implanting hormonal birth control on mentally impaired women
When a mentally impaired 21-year-old woman from Sindhupalchok was referred to the Paropakar Maternity and Women's Hospital about two weeks ago for an abortion, doctors at the hospital duly conducted the abortion as the pregnancy was in the second trimester and the woman's health was frail. But doctors went a step further and implanted the woman with Norplant, a hormonal contraceptive.
---