ICYMI: Here are our top stories from Tuesday, June 25
Here are some of the top stories from The Kathmandu Post (June 25, 2019).

Ala, a red pigment, is used as a part of the traditional pedicure for women. Post Photo: Beeju Maharjan
bookmark
Published at : June 25, 2019
Updated at : June 26, 2019 10:06
Here are some of the top stories from The Kathmandu Post (June 25, 2019).
After generations as barbers and pedicurists, this Newar community is beginning to move on
It's another quiet afternoon for Ram Pyari Napit as she waits for customers at the Nakabahil pati in Patan. The temperature is soaring but she isn't bothered; for her, the wait has become banal.
At 72 years of age, Ram Pyari is among the last of her profession. By caste and profession, she is a naunee—a traditional barber and pedicurist in the Newar community. While naus look after men and cut their hair, naunees focus on the women, cleaning and trimming their nails, particularly the feet.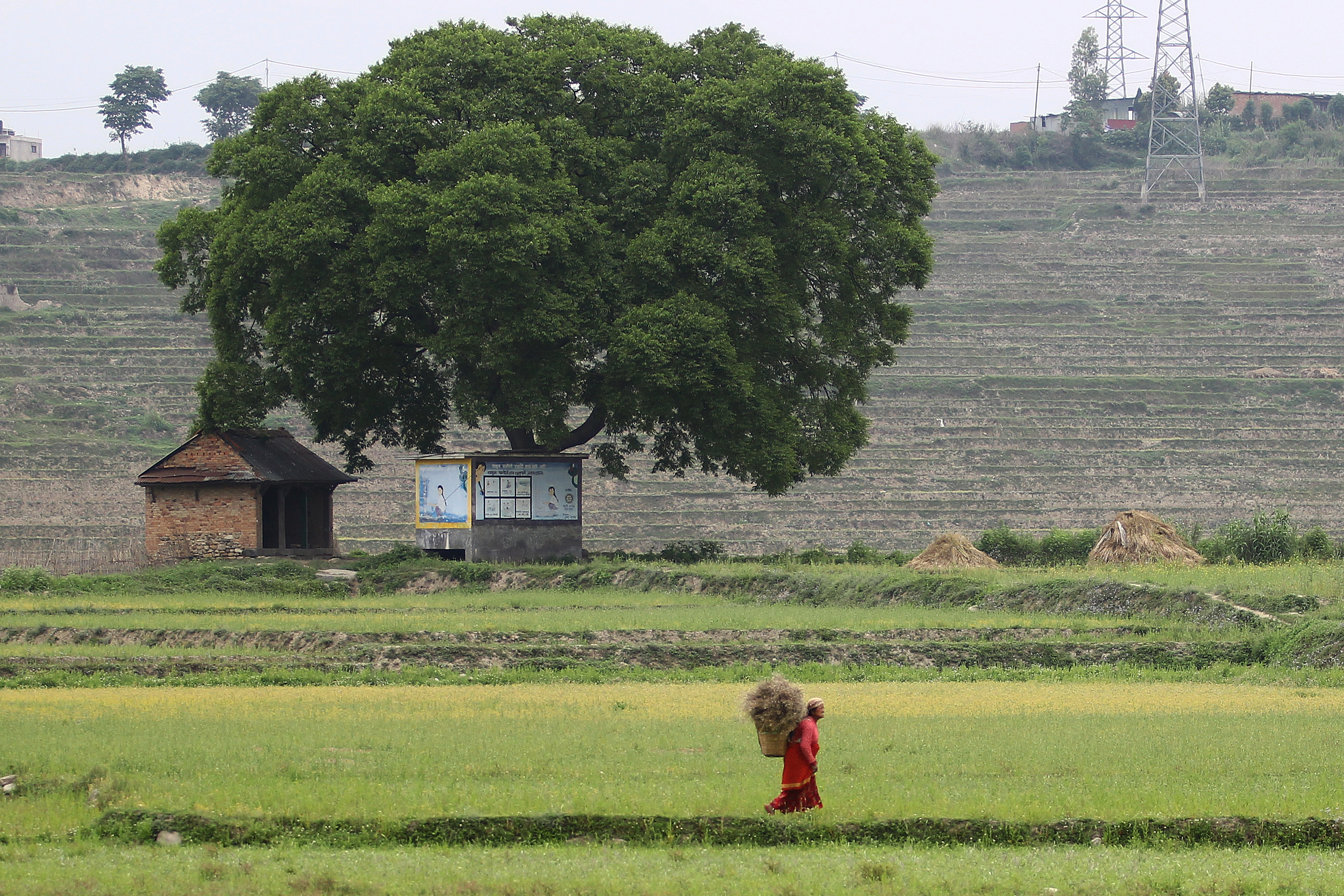 A woman returns home after collecting fodder for cattle at Khokana, Lalitpur. Photo : Kabin Adhikari
Gasoline could start flowing through the new pipeline next month, say officials
Gasoline could start flowing through the newly-built cross-border pipeline next month. Nepal's first oil pipeline is likely to become operational as soon as next month since the pipelaying work has been completed. Officials said they were conducting preliminary tests on the pipeline by sending water through it. According to Nepal Oil Corporation, the tests are being done in coordination with Indian Oil Corporation, its sole supplier of fuel.
Three Chand's activists held with weapons
Police arrested three activists of the Netra Bikram Chand-led Communist Party of Nepal (CPN) in possession of weapons in Belbari, Morang, on Sunday.
Ashok Rai of Sundar Haraicha, Kansha Dhimal of Kanepokhari and Kendra Lal Dhimal of Urlabari were held with two pistols, four magazines, 14 bullets and three muskets, said police while making them public at the District Police Office on Monday.
Unmanaged hazardous hospital waste is a cause for concern in Capital
Seti Maya Chamini, a sanitation worker at the Kathmandu Metropolitan City, cleaned the city roads for four decades.
Months before her retirement, during her usual morning shift, she got her fingers pricked by a needle while collecting waste. As the burning sensation grew, she went to a hospital. Doctors at the hospital informed her that two of her fingers had developed an infection and that they needed to be amputated if they were to save her hand.
Doctors believed the infection was from a used syringe, one of the hazardous hospital wastes.
Technopolis: What does Huawei ban mean for Nepali users?
As Huawei's uncertain future makes headlines, Huawei Nepal has been trying to mitigate the situation in the local market. Officially entering Nepal in 2014, the company says that they have sold approximately a million units within the country in the past five years of operation. With such high sales figures, Huawei has carved out a significant space for itself in the Nepali market. But in the wake of the US sanctions, many Nepali Huawei users are contemplating the future of their phones, amidst growing news of Huawei's own uncertain future. Huawei Nepal, however, assures its users that they have nothing to worry about.
Huawei Nepal, like the company's other international branches, recently released a press-statement saying they would refund any Huawei phones that lost access to critical Google services.
---