South Asia has made progress in education enrolment but quality remains a challenge
There are more girls than boys in the school system in most of the countries in the region, including Nepal, according to reports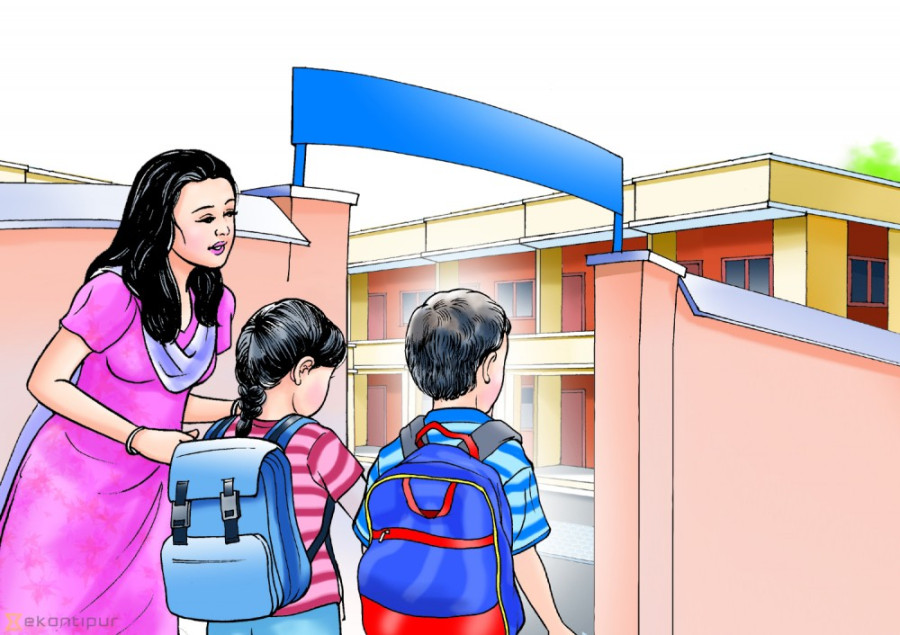 bookmark
Published at : May 22, 2019
Updated at : May 23, 2019 18:07
Kathmandu
The South Asian countries, including Nepal, have made remarkable progress in increasing school enrolment. The number of out-of-school children at the primary level has decreased three times in two decades—from over 35.7 million in 1999 to 10.3 million in 2017. There has been significant improvement even at the lower secondary and secondary levels.
Reports of the UN agencies show girls outnumber boys in the school system in most of the countries in the region, including Nepal. If Nepal government's data is anything to go by, the net enrolment rate for grade one is over 97 percent in Nepal with less than 90,000 students remaining out of the school system. However, maintaining the quality as envisioned in Sustainable Development Goal 4.1 remains a challenge in the region.
According to Ivan Coursac, education specialist at UNICEF Regional Office for South Asia, on current trends, only 34 percent children of school going age will learn minimum secondary level skills in 2030. He said 27 percent students will not even learn basic primary level by that time.
Different researches by the Education Review Office, under the Ministry of Education, show a drop in the learning achievement of the school level students. One of the recent reports made public last year shows the performance levels of eighth graders in Mathematics and Science has dropped considerably in 2017 compared to 2013.
The study, carried out among 46,266 grade eight students in 1,950 public and private schools in 26 districts, shows the students do not even grasp half of what they meant to learn in the particular grade. "Mobilising more and better domestic financing and increasing international financing for education could be a step towards improving the learning achievement," said Coursac during his presentation on South Asia level workshop on SDG 4, which is related to inclusive and equitable quality education, in the Capital Tuesday.
He said South Korea presents the perfect example to the world in improving the education system both in terms of access and quality. The country first invested hugely on pre-schools than gradually to elementary, middle and high schools. The Korean school level education, in terms of learning and access, is considered among the best in the world.
Min Bahadur Bista, an educationist who has long experience in working on education policy in Nepal and abroad, says though the progressive incremental approach—where the different levels of education is prioritised gradually—might not be relevant to "our country at this point", however, Korea provides ample cases on how education education sector needs to be prioritised. "It [Korea] made adequate investment realising human resource development, laying the foundation for country's prosperity which we are yet to realise," he told the Post.
---
---