In Case You Missed It: Here are the top five stories from today's paper
Take a quick look at some of the important news you may have missed from today's paper.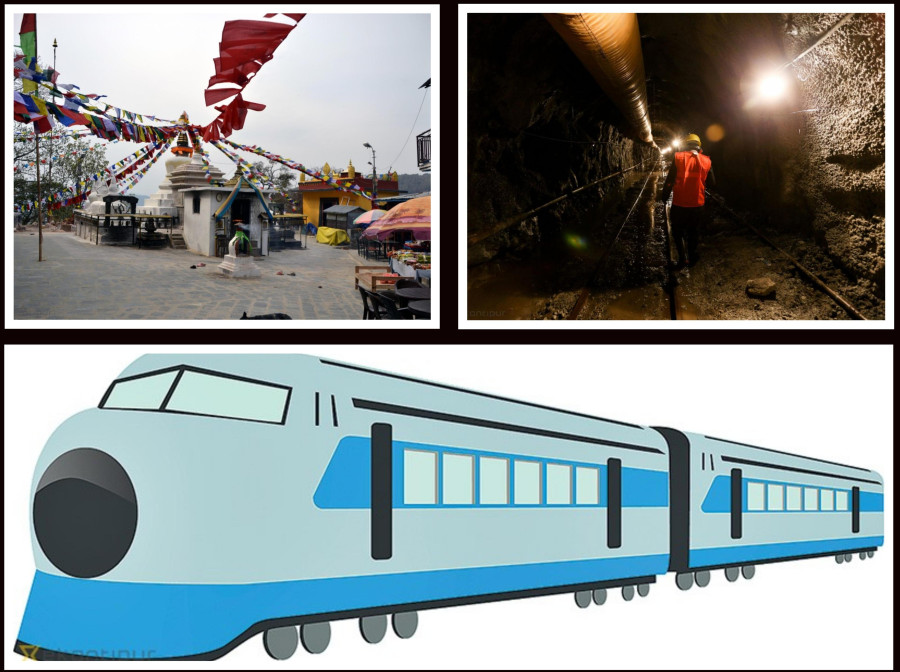 bookmark
Published at : March 22, 2019
Updated at : March 23, 2019 06:05
Kathmandu
Take a quick look at some of the important news you may have missed from today's paper.
Action against Chand outfit—but how and under which laws?
The government on March 12 said it had branded the Chand party as a criminal outfit and decided to "ban" its activities, but a statement by the Ministry of Information and Communications on March 14 said the government would "take action" against the outfit as per the "existing laws" declaring them a "criminal and destructive group". It stopped short of which laws.
Security experts said if the government had to take action "as per the existing laws", there was no need to take a decision through the Cabinet, as any other crime and criminal activities are dealt with accordingly by the concerned agencies.
Government to dangle $24 billion worth of potential projects before investors
The government plans to dangle nearly 70 potential projects with a combined estimated value of $24 billion before foreign and domestic investors at the Nepal Investment Summit slated for next week.
On Thursday, Investment Board Nepal finalised 47 small and mega schemes to present to investors. They include three international airports, two railways, two hospitals, a metro, a chemical fertiliser plant and luxury resorts.
A man who embezzled money at all three offices he worked since 2015
Rabin Chandra Dhakal, an account officer, is facing corruption cases at the Special Court for swindling government revenue at all three offices he served at since joining civil service in 2015, according to the anti-graft agency.
On August 3 last year, the Commission for Investigation of Abuse of Authority had filed a corruption case against Dhakal for embezzling Rs72.29 million. It was the largest ever corruption case ever filed by the CIAA with regards to graft at local level.
As his irregularities in Solukhumbu and Ilam were not detected earlier, he felt emboldened and continued embezzling money in Katari Municipality.
Looking to escape the chaos of Kathmandu? Spend a night at Namobuddha monastery.
This Namobuddha monastery follows the Tibetan Kagyu school of Buddhist thought, and has a population between 250 and 400, fluctuating throughout the year. Since consecration of this monastery, in 2008, it has become a tourism hotspot. While many visitors visit for the day from Kathmandu, or spend the night in one of the numerous guesthouses in the surrounding area, staying at either of the monastery's two residences gives guests a chance to take part in, rather than simply observing, monastic life. Many stay for longer periods—for monthly workshops or twice-yearly Buddhist seminars.
EDITORIAL: Demands for commissions forced the Melamchi contractor to leave
The canker of corruption and commission taking has blighted the higher echelons of our bureaucracy. The accused may indulge in a blame game, but that does not conceal the truth. The need for change must come from within wherein public servants need to be guided by conscience rather than greed. While expecting so would be idealistic, public vigilance combined with media support could greatly help to bring such ill practices to the fore.
---