Here is a quick scan of today's news headlines
Here are the news headlines you would want to scan before you retire for the day.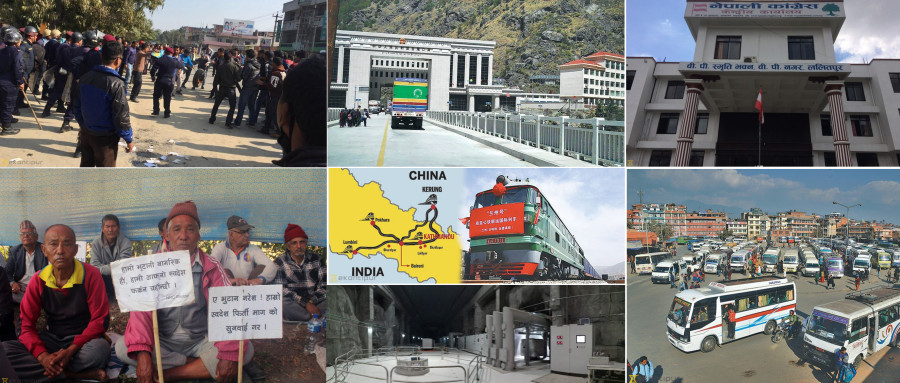 bookmark
Published at : December 11, 2018
Updated at : December 12, 2018 08:18
Kathmandu
Here are the news headlines you would want to scan before you retire for the day.
Government heading on the path to authoritarianism: Nepali Congress
A political proposal drafted by a committee under Nepali Congress Vice President Bimalendra Nidhi unveiled today has accused that the NCP-led government is being indifferent to federalism, posing obstruction to the ownership of the constitution, showing intolerance to anti-government protests, and interfering in the freedom of expression.
Demonstrators burn effigies of PM and Home Minister demanding justice for Nirmala
Members of Nepali Congress aligned Nepal Student Union (NSU) and Nepal Women'sAssociation (NWA) staged a demonstration in front of the office of Province 7 Chief Minister and Council of Ministers in Dhangadi, Kailali on Tuesday demanding the government identify and punish the perpetrators involved in the rape and murder of 13-year-old Nirmala Pant.
The situation became tense in Dhangadi after the protesters burnt the effigies of Prime Minister KP Oliand Home Minister Ram BahadurThapa as the police tried to stop them from doing so.
Kathmandu-Kerung railway chugs ahead as China tables report
Officials from the Chinese railway authority handed the pre-feasibility study report of Kathmandu-Kerung railway to Ministry of Physical Infrastructure and Transportation Secretary MadusudanAdhikari on Monday for Nepal's consideration.
Chinese officials also keen to start a pre-feasibility study of Kathmandu-Pokhara railway
Bhutan refugees rally for help to go back home
Bhutanese refugees, who have been languishing in Beldangi Camp, Jhapa for the past 26 years, took out a rally, appealing the national and international human rights watchdogs to help them return to their homeland.
Nepal has hosted the Bhutanese refugees since early 1990s; and since 2007, around 110,000 refugees have been resettled to various countries under the third country resettlement programme of the United Nations High Commissioner for Refugee (UNHCR).
Around 6,500 Bhutanese refugees are still living in Nepal. Most of them want to return to Bhutan.
Upper Tamakoshi contractor pledges to pick up pace
Texamo, the Indian contractor executing the hydro-mechanical works of the Upper Tamakoshi Hydropower Project, promised to get its act together and expedite work to meet the new deadline of mid-November 2019 after a pep talk by the energy minister.
More than 95 percent the construction work at the national pride project has been completed, but the Indian contractor is yet to complete the crucial task of fitting the penstock pipes at the power plant.
Public transporters 'must register as private companies by Dec 16'
The authorities have said they will take punitive action against public transport operators that do not register as private companies before the deadline ends on Sunday.
The Department of Transport Management (DoTM) has said vehicles not registered with the Office of the Company Registrar as well as with the transport department will not be allowed to operate from December 16.
Gold smugglers use Malagadhi route after police crackdown
Following the major crackdown on gold trafficking in Rasuwagadhi and other northern border points, gold smugglers have started to use a new illegal trading point in Malagadhi, an area that lies near Nepal-China border in Rasuwa, to smuggle gold from China.
Smugglers had started using Rasuwagadhi border point to smuggle gold after Tatopani border point in Sindhupalchok was closed following the earthquake in April 25, 2015.
---