Nine dead, three missing in floods, landslides
Floods and landslides triggered by rains have wreaked havoc in several part of the country, killing at least nine people in the last two days. Three others are missing.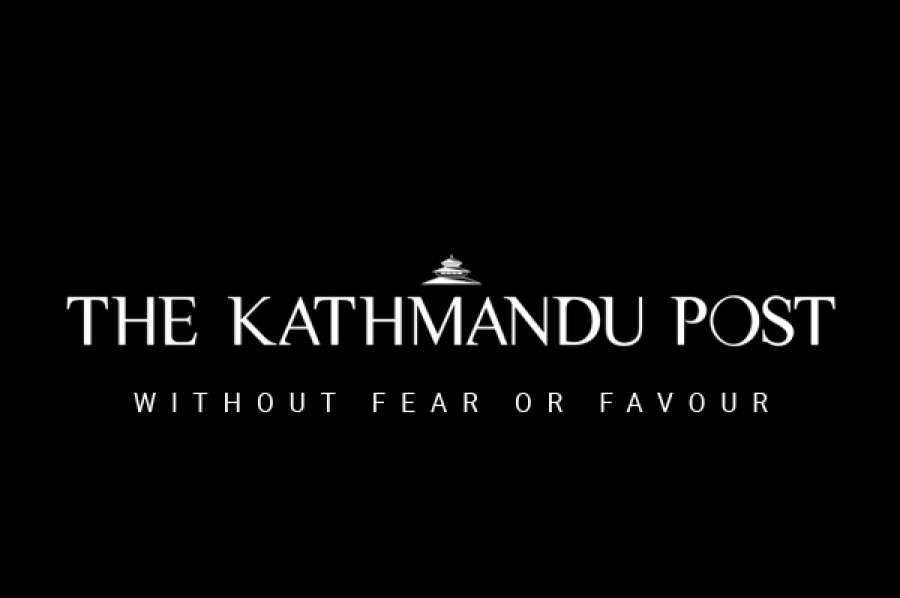 bookmark
Published at : July 3, 2018
Updated at : July 3, 2018 12:32
Kathmandu
Floods and landslides triggered by rains have wreaked havoc in several part of the country, killing at least nine people in the last two days. Three others are missing.
Floodwaters inundated several settlements in Tarai districts, displacing hundreds of people. Rain-swollen rivers and rivulets started eroding embankments, leaving nearby settlements at high risk of danger.
In Banke, three persons died in flood-related incidents at Baijanath Rural Municipality on Monday. Tula Budha, 65, of Baijanath-5 was swept away by the flooded Jethi stream while Lok Bahadur Sunar, 35, drowned in the stream. Their bodies were recovered in the afternoon. Ranjit Pasi, 5, of Kohalpur Municipality-4, Banke, drowned in a nearby drain. The minor was playing in the rain-fed drain, said police.
"The incidents seem to have happened due to negligence," said Banke Chief District Officer Ramesh KC, adding that there was no threat of flood in the Rapti river until Monday evening.
In Rolpa, a postpartum mother, her 18-day-old daughter and a neighbour died when landslide struck a house at Runtigadi Rural Municipality-5 on Monday. According to police, a landmass buried the house of Raj Kumar BK, killing his wife Kamala, 22, and 18-day-old daughter Ayusha and cousin Chitra BK, 15. The incident happened as a boundary wall just above the house collapsed and hit the kitchen.
Security personnel and villagers pulled the victims out of the debris but no one survived. It has been raining heavily in the area since Sunday.In Kailali, an elderly woman died and her husband sustained injuries when a house collapsed following heavy rains at Godawari Municipality-9 on Sunday night. According to police, Jhuna Rana, 65, died while her husband Puera Rana sustained injuries in the incident. The injured is receiving care at the Seti Zonal Hospital.
Scores of houses were waterlogged in wards 2, 5 and 6 of Bhajani Municipality. Floodwaters in the Kanda stream entered settlements in the area. "Personnel from Nepal Police and Armed Police Force are on high alert for rescue and relief as required. We have urged local residents to move to safety," said Janak Raj Bhatta, the Kailali assistant chief district officer.
Our correspondent from Parsa reported that Pratima Ram, 15, of Prasagadhi Municipality-5 was swept away by the flooded Panthi stream on Monday. Deputy Superintendent of Police Satya Narayan Thapa said two other students were rescued alive while one went missing. The incident happened when a group of students including Pratima were crossing the rain-fed stream. They were returning home from school, said police.
Meanwhile, various settlements in Birgunj were inundated. Adarshanagar, Panitanki, Ranighat, Bhishwa, Nagawa and Chhapkaiya, among other areas, have been inundated. Several places in Sarlahi and Nawalparasi also came under water.
In Sarlahi, Dhan Bahadur Lopchan, 45, of Hariwan-3 was swept away by the flooded Lakhandehi stream. According to the Hariwan Area Police Office, Lopchan was crossing the stream. In another incident there, Tek Bahadur BK, 71, has gone missing.
In Tanahun, Yam Bahadur Kumal, 55, went missing after being swept by the Kyagdi stream in Bhimad Municipality-8. Search is on for the missing.
Lalbakaiya flood breaches embankment
A flood on the Lalbakaiya river eroded embankment near the Inarba village in Baudimai Municipality-2, Rautahat. Chief District Officer Govinda Prasad Rijal said locals have been urged to evacuate after the rise in water level. There are around 300 houses in the Inarba village.
Water level rises in Khado river
Water level in Khado River in Saptari district has risen due to continued rainfall. Rural Municipality Chairman Satish Kumar Singh said people face high risk of flooding and inundation in Tilathi.
(With inputs from our local correspondents)
---