Anuska Rauniyar: 'I wanted to make a film to challenge the notions of traditional Nepali filmmaking'
The Post speaks to actor Avon Raj Upreti and director Anuska Rauniyar about their feature film 'Chakkar', which won an award at the Queens World Film Festival in New York.

Anuska Rauniyar Photo Courtesy: Anuska Rauniyar
bookmark
Published at : April 6, 2020
Updated at : April 6, 2020 16:03
Kathmandu
Last week, actor Avon Raj Upreti won the best male actor award in the narrative feature category at the Queens World Film Festival, in New York, for the Anuska Rauniyar directed film Chakkar. A crime drama that is pivoted around a web of failed relationships, infidelity and sexuality, the film is a blunt portrayal of urban, working-class Nepali society.

The film did not do well financially in Nepal, and was only screened in theatres for three days, but it earned Upreti and Rauniyar acclaim, for delving into issues less explored in Nepali cinema. The Post caught up with Upreti and Rauniyar to talk about their film, the recognition it received and what that means for the Nepali film industry. Excerpts:
Chakkar is among the few Nepali films that has done well in an international film festival. Your thoughts on this accomplishment.
Anuska: I am proud that Avon won the best actor award and that our film was selected for the festival. This is a step forward for the independent Nepali film industry, and for Avon.
Avon: To be honest, I was happy being nominated. And when I heard that I won the award, it was like a dream come true; these kinds of awards can never be bought, they are always earned.
What do you think won you the recognition?
Anuska: Well, I don't think I'm in a place to say what exactly it was that got us here, but I feel it has to do with the fact our film was different to other Nepali independent feature films. While most of them are primarily shot in the hills or the mountains, this one was shot in an urban setting, showing urban chaos. I wrote the film keeping Avon in mind, as I had worked with him on my previous feature, Ktm Cocktail.

Avon: I feel that the jury at the festival saw my talent. Other than that I don't know why I won the award. The jury there sees it black and white; either he deserves it or does not. After watching the film, a lot of directors called me up; I remember Nischal Basnet personally called to tell me how great I was in the role. Maybe the freedom at which I worked with the director and the team helped me out a lot. And this award is as much for them as it is for me.
In Nepal, some critics loved it, but the audience not so much. Then you had limited time in the theatre. Can you tell us about that?
Anuska: Yes, the feedback was mixed. Firstly, we didn't get good hall time, which other films had. Then came the issue of encoding. In Nepal, there are only two companies that do the encoding. When we watched the film with the encoders it was alright. But when the film was shown at the hall the colour was all over the place. So that didn't help our cause at all. Despite the technical issues, critics did like it.
Avon: We learnt a lot. Business, politics and an overall sense of how the Nepali film industry works. Our film was released with two other Nepali films, which was not great timing. Then the encoding was all wrong, thanks to the distributor. Things like these make or break a film. But that said, the response from a few number of people who did watch the film was great. I received a lot of calls applauding my acting and the film in general. We did realise that anything could happen in the film industry.
What made you choose to take on issues such as infidelity and sexuality when they are such taboo subjects in Nepali society?
Anuska: I've always wanted to make a different film, something that would challenge the notions of traditional filmmaking in Nepali cinema, from a writing perspective and from a shooting perspective. If we gave a producer the script of the film, the producer would surely decline. That's why we made the film with zero interference from the producer.
Avon: I wanted to do the film because Anuska and I were always talking about making something unique. We had worked on other projects and were always looking for ideas to make a film which tested boundaries. We used to talk about doing this film for hours. Envisioning how it would look on screen and other aspects of it. We wanted it to be a colourful film that criticised society as a whole and Chakkar was just that.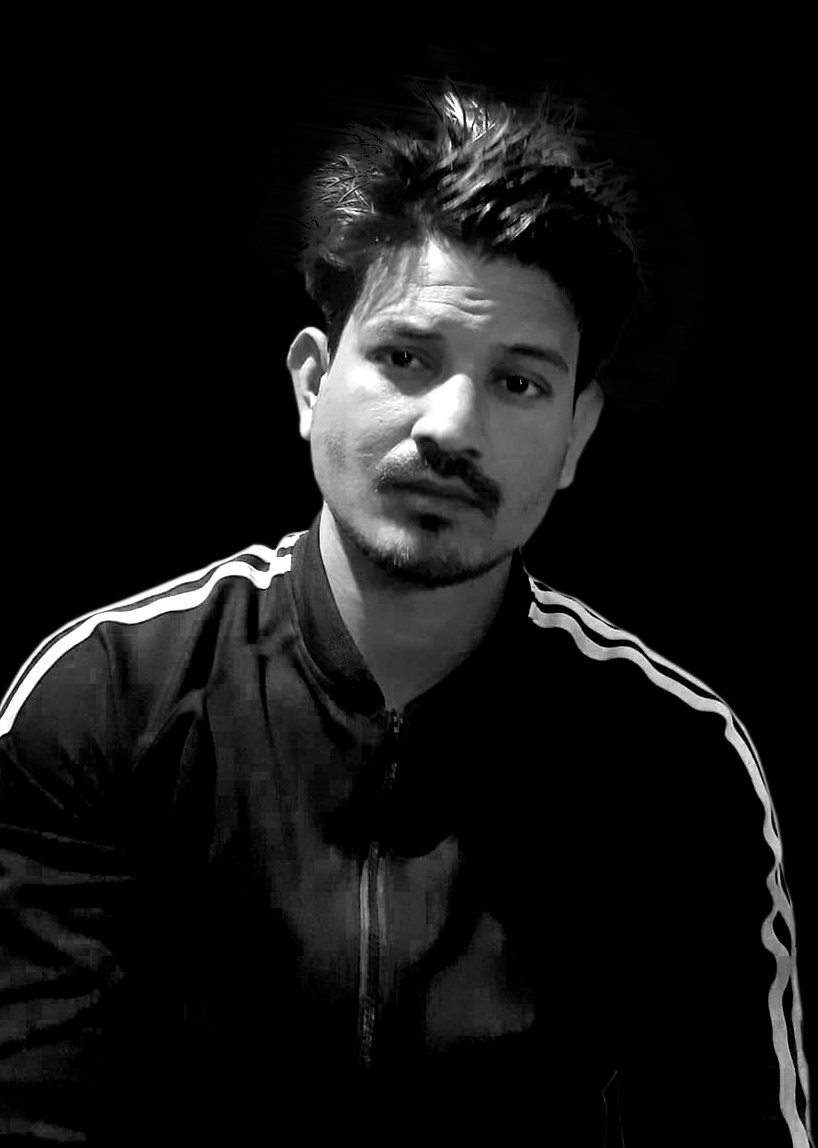 Avon Raj Upreti Photo Courtesy: Anuska Rauniyar
Anuska, you've donned the director, writer and editor's hat with this film. Which role did you like most?
Anuska: It was a learning experience for me. I was venturing into uncharted territory. But I was working with known faces and I had already begun to understand the industry's system, so I was not overwhelmed. During the film, I also learnt my film had flaws.
The film also has big names like Arpan Thapa and Reecha Sharma. Was it difficult working with established names, when you have only just stepped into the industry?
Anuska: Avon and Arpan dai are very similar people, and they had no difficulty working together. And since Avon and I had already worked together, to us, Arpan dai and Reecha were new faces to work with. But despite their years in the industry, they had absolutely no airs.
Avon: It was a good experience. I've looked up to Arpan for a while and have tried to follow him in a way. His choice of roles have always been inspiring for me as an actor and working with him, and Reecha, was a great learning experience.
Why do you think Nepali films do well in film festivals and not at the box office? Is the Nepali audience not ready for films like Chakkar?
Anuska: One of the major factors is lack of producer involvement. The films that do well in Nepal will not do well outside because the judges or the viewers of the film festival aren't looking for a song, a fight scene or a cheesy love story. They want original content. In Nepal, a film with content like ours doesn't sell, but outside Nepal there are people who appreciate what we are trying to make.
Avon: The target audience is different in Nepal. The audience for a film like Chakkar is different from a theatre-going audience. There are people who like commercial films like Chhakka Panja, and then there are people who like Hari.
What's your take on the Nepali film industry? Are the big superstars playing it safe by sticking to films that sell, like Chhakka Panja?
Anuska: Nepali films do well based on word of mouth. People go watch a film if it's hyped up. So what the big superstars are doing isn't wrong. They are using a formula which has proved to be a success. But if that will work in the long run is yet to be seen. I don't think that the audience expects a film like Kalo Pothi from Deepak dai and Deepa Didi.
Avon: It's at a delicate phase and I think we need to reinvent ourselves. Not many films are making profit and those that are are only doing so by banking on the cast, which is dangerous. Safe is good as long as you're making money for your producer. It's not a bad thing but maybe they could try something different. But taking risks is tough in Nepali film industry, because at the end of the day, money matters. People who invest want their return.
---
---