Know the risks in practising self-medication
With easy accessibility to drug stores, people are self-medicating more often these days, but doctors say that could be dangerous.

Post file photo
bookmark
Published at : February 6, 2020
Updated at : February 6, 2020 10:57
Kathmandu
When Sunil Shrestha owned a pharmacy in PepsiCola, most of the customers that came to his shop daily would be there to buy over the counter (OTC) drugs available without a prescription. These medicines can usually be taken without the supervision of a doctor, with little or no abuse potential. But many a time, people would also come to buy antibiotics for antiviral infections like the common cold, which does not require antibacterials.
"Self-medication can be damaging sometimes, as people don't really know how to medicate themselves or when to seek a doctor," says Shrestha, a clinical pharmacist. "Even some medicines, if taken for a long time, can have consequences."
While self-medication is useful, particularly in treating mild illnesses like fever, there have been multiple studies that have revealed the risks of self-medication. Some possible risks include wrong self-diagnosis resulting in the misuse of over-the-counter medicines, delay in seeking necessary medical help, side-effects and allergies due to dangerous drug interactions.
Paracetamol, Ibuprofen, pantoprazole, Digene, ranitidine, Nims, Rhinex and Sinex are some of the many medicines that people buy from medical shops to treat fever, headaches, stomach ache, gastric and body pain. But not all of these drugs fall under OTC drugs. People are also increasingly buying antibiotics which require prescription courses from medical professionals, but before doing so doctors say people should understand what medicines they are actually taking. More importantly, they should know when to seek medical help.
"When people fall sick, they will naturally visit the medical shop first, as it's less costly than visiting a hospital. Plus, it's also less time-consuming," says Shrestha, who currently works at Nepal Cancer Hospital and Research Centre. However, Shrestha believes in a country like Nepal, pharmacies have an important role to play to educate people of the use of medicine as it's the first place patients head to for a cure.
"As we all know, there are many pharmacies and medical shops without pharmacists in the country, there can be adverse effects of the medicines that people are buying without proper administration," he says. Pharmacies should also be able to refer to medical help when needed, but that is not the case in Nepal, according to Shrestha.
With more and more medicines becoming accessible to people, medical professionals like Shrestha believe there needs to be more health awareness as people can misuse medicines and take them even when not necessary, which can sometimes lead their bodies to become resistant to the medicine. Although oral medicine tablets include information and assistance on when to use the medicine, people still are unaware of the medicines they are taking, say pharmacists. "If we are to practise self-medication, it's necessary for us to focus on health awareness," says Shrestha. "And I hope in the future our Ministry of Health looks into this issue more seriously."
During high fever, people usually take paracetamol to reduce body temperature, which is usually what doctors recommend as well. But according to doctors, the problem is when people take the same medicines over and over, for long durations or between brief intervals. Patients are also often found to be taking medicines on the basis of what they have seen work for others who have similar medical problems, say doctors.
"For example when we recommend pantoprazole to a patient with gastric pain for a certain time, that patient might recommend the same to someone having acidity, or the patient might keep taking the medicine even when not needed or when they feel acidity again in the future," says Bijay Kiran Dahal, general physician at Norvic International Hospital. "But we prescribe medicines according to our diagnosis, and sometimes what might work for one patient might not for others," he says.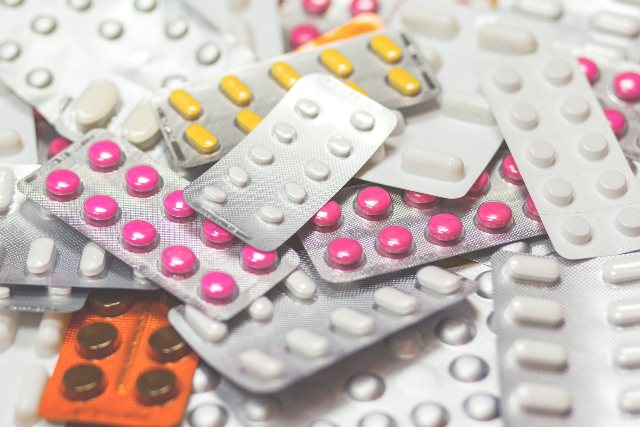 Pixabay
Another reason self-medication can be risky, particularly in Nepal, is because the business is so unregulated, says Dahal. "In the US, people cannot buy strong medicines just because they are feeling unwell. The purchase of medicine, apart from over the counter drugs, requires prescription and guidance," says Dahal.
People also tend to take Ibuprofen and paracetamol together for headaches, sometimes self-diagnosing themselves as having a migraine. They are also prone to taking painkillers like Flexon. "People medicate themselves based on assumptions of their symptoms, but many conditions could result from many other causes as well," says Dahal.
According to doctors, high doses of paracetamol can be harmful and therefore should not be taken more than recommended by physicians and information provided on the tablet. "Paracetamol and nonsteroidal anti-inflammatory drugs are notorious for damage to the liver and kidney," says Dahal.
However, today, when doctors discuss self-medication, many are concerned over the use of oral antibiotics, which require a proper course to treat bacterial infection. But many people are using antibiotics to treat sore throats, common cold and flu. "But common cold does not require antibiotics, and yet people use them to treat themselves and many pharma shops sell these antibiotics easily without understanding why consumers are buying them," says Shrestha.
The unnecessary use of oral antibiotics can develop bacterial resistance in the patient. "And so when the patient really needs to use the antibiotic, it may not work for them and they might have to opt for injections," says Dahal which is more costly. Many research works have also revealed that some antibiotics can cause side-effects such as fever, bloating and indigestion when not used properly.
While the government has regulated laws around selling medicine with narcotics and poisonous drugs that fall under the category 'A', which need a prescription for purchase, the same is also necessary for antibiotics which fall on category 'B', say doctors. "We have seen a lot of cases aggravate because of the wrong use of antibiotics, and I think it's a serious concern today," says Dahal.
Both Dahal and Shrestha also believe the ayurvedic and allopathic medicine that people are taking without any medical consultation is a matter of equal concern. "Many patients come in with jaundice and their cases seem more severe because they visit the doctors too late. A lot of them take ayurvedic medicines, and delay themselves from taking professional medical help," says Dahal.
According to doctors, any self-medication taken for too long needs medical consultation. "People shouldn't just take medicines because a family member suggested that it worked for someone else. The use of medicine needs care," says Dahal.
---
---