The Paradoxical Genius
Hello!! Have you checked your mail yet? They have decided to deport you back to Nepal," his supervisor gasped on the phone.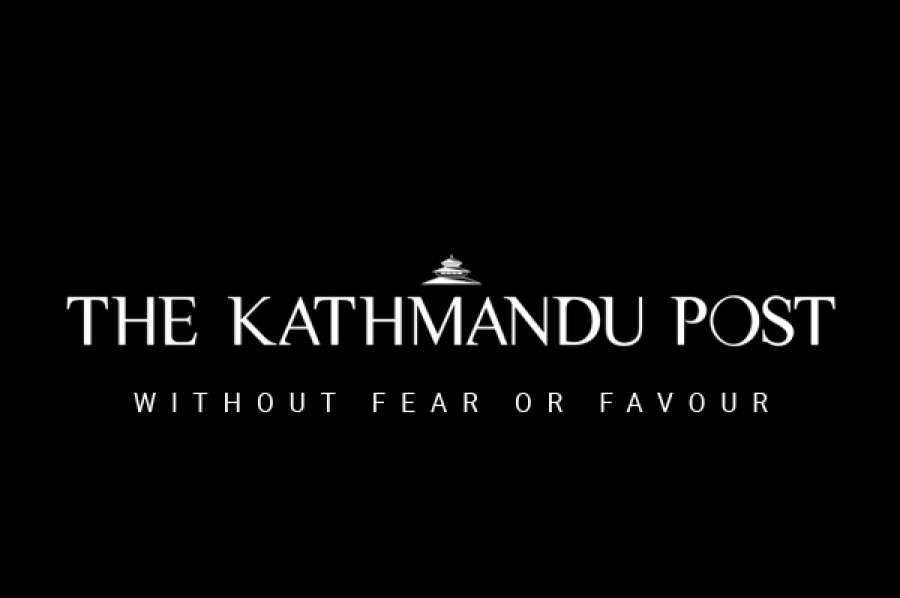 bookmark
Published at : April 28, 2019
Updated at : April 28, 2019 08:33
Hello!! Have you checked your mail yet? They have decided to deport you back to Nepal," his supervisor gasped on the phone.
Saroj was stunned. He had lived for a decade in the United States, and in his mind, he was an American as he was a Nepali. All his academic accomplishments and the many, many scientific research he had done were all possible because he lived in America. All his numerous professional milestones were just stepping stones to just one vision—this one breakthrough that he had been working on for years now. For years, he had given thousands of hours and spent many sleepless nights working on a formula. He was almost there, and if successful, he knew that it would go onto become one of the greatest scientific discoveries.
But that evening, as he put his phone down and read the mail from the US government, he felt like a betrayed lover. He found that the world that he had resided in for a decade suddenly crumbling and with it his dreams because of a change in the US government's deportation laws. Saroj felt like he had been stabbed in the back, literally, and that he was bleeding from the pain of an unfinished love affair.
But he knew he was just not ready to give up on his dreams right now. He was not ready to go back with an unfinished business. All he needed was to place the reactive metal, Sorentenium, into his experimental set-up and he would be the creator of perhaps the greatest discovery of the millennium.
Saroj had requested the laboratory authorities to provide him the metal several times for experiment, but the authorities never gave a decision in Saroj's favour. Over the years, as his love for the project grew, he had also grown cynical of the system and the people who ran it. However, being the gentleman that he was, modesty was his best policy.
His love for his dream project was so deep that he did not want to share it with anyone, let alone hand it over to some westerner who would take the credit of such a breakthrough, just like all the other known western geniuses of the world, he thought.
Saroj slumped in the chair in front of his computer. His eyes were as red as the surface of Mars as seen from the telescope at the astronomy department, where he would sneak in once in a while with his love interest during their midnight dates. His cheeks were as hot as the Sahara desert in the noon energised from rage of the sun, a subject that he specialised in as a solar engineer. His heart was beating as fast as the newspaper printing machines of newspapers. Once he reached his scientific breakthrough, he knew he would make it to the headlines of each and every newspaper in America. But his mind was as blank as the tall, barren and immovable Mount Everest, from the country where he belonged.
In his mind, there was a conviction that his experiment had to be completed. There was this strange confidence, which was quite unusual of him to be frank, that he could surpass the masterminds of time and become the new history.
Thus, he smiled. Tears rolled down his cheeks, but his lips begged to differ. As his smile grew into a smirk and let out a full blown laughter. The apartment echoed with the birth of his alter-ego, which was the apocalypse to a great scientist in making.
Saroj grabbed his car keys. At two in the morning, he was already sleepless, hungry and now a fanatic. After working for six years in the largest research facility in all of Massachusetts, he could easily have access to Sorentenium, if not by permission, then by force. He was one of the most trusted scientists in his field and nobody would dare doubt him if he were to visit the lab's storeroom and 'borrow' the Sorentenium for 'some' research.
He had already planned the whole scene for a millionth time in his head. He would borrow the lab keys from the guard, visit the lab's storeroom, decode the Sorentenium sensitivity cage, which was anyways as easy as solving the Rubik's cube to him by now, and take the Sorentenium to his workspace. Nobody was aware that he had been deported as of now, and he made sure that no one besides his supervisor knows before morning. By that time, he would have proved himself as the greatest scientist ever!
As he entered the research facility gates dreaming of the headlines dedicated to his name, "A Nepali scientist discovers scientific breakthrough to become the greatest scientist of all times", he was distracted by greetings from the guard.
"At this hour?" the guard was startled as Saroj asked for the storage room keys. Though Saroj was always a quick thinker, he struggled to think of a response to this cross question.
"Yes. An emergency," was all he could mutter, and stared into the perplexed eyes of the guard. The guard smiled and handed over the keys to Saroj. Relieved but nervous, he hastily parked the car and rushed to the storage room. His hands were trembling as he tried the keys one by one. After mere five minutes of struggle, which seemed like a lifetime to him, there it was—the cracked Sorentenium in his hands.
He was as excited as a boy with finally got the toy he wanted and couldn't wait to play with it. He carried the Sorentenium and placed it in his laboratory. It was 2:47 am, and he was only a few minutes away from making his country proud.
God knows what got into his genius mind; he decided to dial a number.
"Mom, your son is going to be the greatest…." before he could finish his sentence, he heard someone say his name.
"Doctor Saroj! We know you are in there. Please surrender yourself at the count of 10!" said someone from the parking lot. He ran to the window only to see an army of police led by his supervisor and the guard.
Saroj ran out of words and he also ran out of ideas. For someone who had been held in such high regards as an achiever, a national pride and an international sensation, getting arrested and that too for trespassing was even beyond his worst nightmare.
After staring into the blank space in front of him for a good few seconds and the phone still in his hands, he cried to his mother on the phone like a long lost child. "Sorry…I am so sorry" were his last words before he disconnected the phone.
He knew he would not be able to complete his experiment before the armed ones barged in and cuffed him down. He also knew in his head what he had to do.
"Doctor! final warning!" the person said.
"10…..9…….8….."
Saroj looked at the Sorentenium at one end of the lab and turned to look at highly reactive hydrogen peroxide tank on the other. He decided not to orphan his dream project, even if it meant taking it down…with him.
"7…..6….5 …4 …..3….."
And BOOM! BOOM!! BOOM!!!
The next day's newspapers were all about how a crazy Nepali scientist blows up one of the biggest research facilities in the United States and becomes the most infamous scientist of all times."
---
---