The fate of dream
Rupesh was on his way to becoming a doctor. He was pursuing his bachelor's degree in medicine, one of the most costly degrees one could pursue.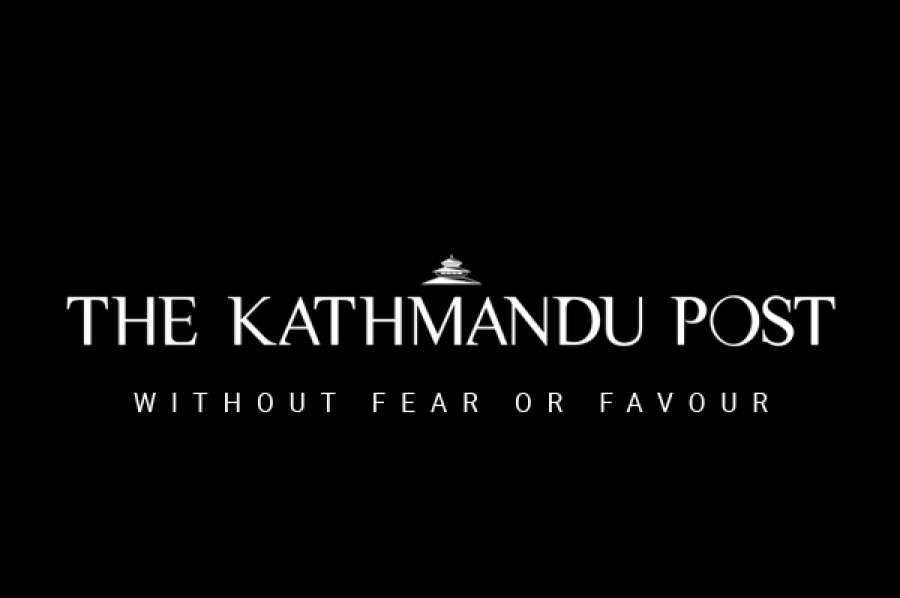 bookmark
Published at : March 3, 2019
Updated at : March 3, 2019 10:04
Rupesh was on his way to becoming a doctor. He was pursuing his bachelor's degree in medicine, one of the most costly degrees one could pursue. Unlike the majority of his classmates, Rupesh did not come from a moneyed family. He came from a very poor family, a family that struggled to meet their daily needs. His father was a farmer. He owned some land and worked on it every day to make a living. Despite the family's financial condition, Rupesh was always encouraged to pursue higher studies. When Rupesh told his father that he wanted to become a doctor, his father praised him for choosing such a noble career path, encouraged him to work hard and not to worry about his tuition expenses.
Throughout his school life, Rupesh always secured first position in class. He was the brightest student and one of the most hardworking in his village school. He was his teachers' favourite student. His grades were so good that his school provided him with generous scholarships. He studied at his village school till grade 10, and he secured 88 percent on his final grade 10 exam.
Rupesh told his parents that he wanted to go to Kathmandu for his higher studies and that he wanted to study science. Like always, his parents encouraged him and told him that he can do what he deems right. Tution fees of the college that Rupesh got enrolled in wasn't cheap. But Rupesh managed to secure a 75 percent scholarship on his tuition fees, but the remaining amount was still a lot for his poor parents. In order to foot their son's tuition bill, they worked harder and longer.
As a child, Rupesh was a shy kid. He was an introvert, too. He cared deeply for his loved ones, elder people and animals. He also loved being outdoors, in the nature. Perhaps it was that love of his that biology became his favourite subject.
As he grew older, he started telling his parents that he would take care of them when they get old, and look after them whenever they fall ill. To care for elderlies has been his dream, his passion, and by the time he became a teenager, he had set his mind on becoming a doctor. He had decided that he would practice in his village, care for the elderlies there and his parents. He wanted to do this because he knew that his village never had enough well-trained health officials, and people died of simple diseases. Every year, dozens would die of cholera outbreak, and Rupesh knew that shouldn't be the case. Rupesh's father deeply admired his son's desire to care for people, and he always took pride that his son was growing into a thoughtful, loving and caring human being.
When Rupesh left for Kathmandu, his parents cried. They wanted to go with him to Kathmandu, but that meant extra expenses, and they decided that it'd be much better to invest that money in his educational and living expenses. Before Rupesh's bus left, his father reminded him that he need not worry and that he should just focus on his education and being a good human being.
In Kathmandu, Rupesh did excellent in his studies. He secured good marks. His teachers became fond of him; he was well-behaved, hardworking and was always there to help his peers. Rupesh knew very well that his parents were working harder than ever for him. For his parents, it became their goal to ensure that their only child becomes a doctor and care for the elderlies. A few months after reaching Kathmandu, Rupesh got a part-time job to lessen financial burden on his parents.
Rupesh graduated from his high school with distinction, and started preparing for entrance exam for Institute of Medicine's five and half years MBBS programme. He knew that there was no way he could pay the full fees and study, leaving him with only one option: to secure 100 percent scholarship from the government provided only to deserving students. He took a year gap, studied day and night. His hard work paid off, and he got the scholarship. His parents were very proud. His parents came to Kathmandu to see him on his first day at college.
The scholarship lifted a huge burden from his parent's shoulders, but they knew that they'd have to send him money for his living expenses. Determined, they worked hard, harder than they had ever done. But they were getting older, and they lacked the energy, the strength to toil. Rupesh didn't disappoint his parents. He continued to excel in his studies and was one of the brightest students from his batch.
He enjoyed his studies; he enjoyed doing patient rounds. He was very gentle with the patients, and the patients loved him, too. Elderly patients affectionately called him 'chora'. Rupesh was giving his final exam when he heard from his villagers of cholera outbreak in his village. They informed him not to worry of his parents and told him that they were both healthy. With no cellular network in his village, there was no way Rupesh could inquire about their well-being. He decided to head to his village as soon as he was done with his exam. The outbreak got so severe that people were dying every day.
When Rupesh reached his village, the outbreak had already killed almost 80 percent of the village's population. Entire families were dead. The little health post in his village was filled with people on the verge of death. But the most shocking news was that his parents too had died, two days before his arrival.
Rupesh cried and wailed for days. He hated himself for not coming to the village soon enough. He hated that he had failed to do what he had promised to do, care for his parents and his villagers. The guilt was overwhelming.
He was a doctor now, but his parents weren't there to see him. He thought to himself, "What is the point of toiling so hard, if dreams are decided by fate?"
---
---