Breathless explorations of love
Wading through love, through the eyes of a problematic protagonist.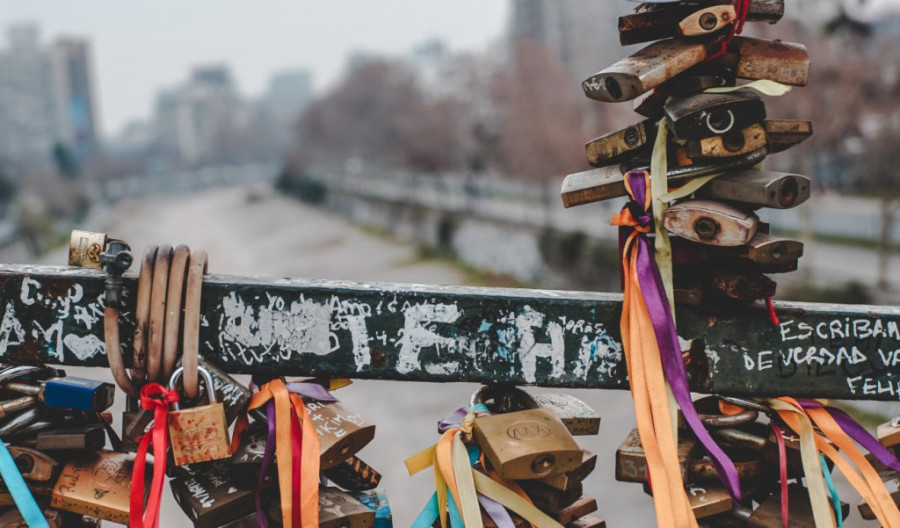 Ales Krivec/ Unsplash
bookmark
Published at : August 31, 2019
Updated at : August 31, 2019 10:13
Kathmandu
"That was all in the head. And that's where it stays."
André Aciman's fourth novel, Enigma Variations, takes place sluggishly in the real world, and quite intricately in the mind.
It happens in the heart and mind of its protagonist, Paul—sensitive (but overwhelmingly to his own needs and desires), suave, and bisexual. In five interconnected fragments, Paul summarises the love and lust that has detailed his life over the years, starting from the first stirrings of early adolescence, and ending with his latest object of affection, leaving readers guessing where they might go next.
In 'First Love', so stereotypically yet aptly titled, Paul sails back to his hometown of San Giustiniano, and we are swept into his childhood reminiscence of a strict mother and indulgent father. A father that is so close to him they are the 'same person', and a mother so embittered by this intimacy and her husband's inefficacy that she constantly vents against him under the guise of ranting at her son—"like the Greek Gods constantly feuding with one another using mortals as their pawns."
These intimacies and distances, of coming together and falling apart, grumblings and confessions, set the tone for the five different loves Paul will introduce readers to. On this sunny island, through a film of pervasive nostalgia, we meet the carpenter Nanni, whose work reads like poetry—"He extended his arm in slow, deliberate, confident motions, putting his whole heart in each sweep no differently and no less devotedly than if he were sliding a long, slow bow across violin strings or washing the back of a wounded soldier lying on a gurney, washing, and scrubbing, gently and softly." Nanni's processes do not differ much from the way Paul falls in love each time in the following pages, he is as slow, deliberate, and devoted (to his own notions).
The unbridled joy of a first romance, that awe when Paul hears Nanni's voice and equates it to 'being in heaven', the constant drumbeat of 'I worship this man'—it's revealing, embarrassing, and understandable. Here too, we learn of the caprices of the adolescent mind, where the sexual and the morbid co-exist quite comfortably. Paul touches himself with turpentine to feel a sting that reminds him of Nanni; he strips in a chapel and waits, aroused and naked, for Nanni who never arrives; he wishes to be beaten up by the police, just for the pleasure of standing naked to Nanni. Later, these fantasies and fetishes form the crux of the protagonist's existence, with an overt fixation on and distasteful mentions of cock and balls, spit and pee, that dodder more towards the crass than the erotic. At the end of Nanni's memories, Paul has an epiphany. An interesting twist that enriches the novel, and is faintly repeated in all other chapters, though they do not match up to the nuances or subtle inferences of Nanni's tale.
After Nanni there is a brief encounter with charming Gabi; then a more passionate one with alliterative, manly Manfred; a memorable, languorous affair with Claire; and finally a dalliance with the young Heidi that could progress any way—we are cut short just as feelings start blossoming.
The journey through these loves is slow and meandering, often mellow, rarely an impassioned outcry that threatens to engulf you in waves. Paul is a slightly problematic protagonist, in that he is quite selfish and self-absorbed, giving little of himself but always demanding, seeking, asking. Unwilling to give away much of his feelings, stalling and stalking, and miraculously, always, fancied by the other person before he even needs to utter his admiration. One cycle has not ended when the other begins, and they are so similar in nature, almost mirroring each other, that by the fourth episode ('Star Love', the most relatable in the series), repetitiveness starts to set in.
With 13 works to his credit, Aciman is certainly prolific. His debut novel, Call Me By Your Name, has garnered a cult following, and Enigma Variations received high praise for its honest portrayal of romantic aches and angst. His fascination with words, his emphatic explorations of his characters' sexualities and identities, his eagerness to weave emotional stories are easily noticed. Yet there is something problematic in his writing, an outpouring that does not quite reach the heights it is envisioned to and an intended intimacy between characters that don't come across well in the pages. The novel is engaging in parts, yet seldom the intense inferno it believes itself to be. Supposedly warm conversations have a flat undertone, like this one, on a date:
"Everything there is to say is more or less already out there." A moment of silence.
"Well, then tell me what's in there." She pointed to her chest to mean mine.
An examination of useless niceties of the modern world? Probably. A portrayal of cloaked emotions within semi-dramatic gestures? Likely. But also, overdone and clichéd? Most certainly.
All of these conversations carried out mostly in long, breathless sentences that aim to be stylish, and sometimes succeed, and other times end up just being bothersome:
"Signor Arnaldo, the owner of the caffè, had a chronic cough, the barber suffered from eczema, Professore Sermoneta, my tutor, who frequently ended up in the caffè at night, always feared they'd have to remove his gallbladder one day—everyone confided in my father, including the baker, who liked to show my father the bruises on his arms and shoulders caused by his ill-tempered wife, who, some said, started cheating on him on their very wedding night."
The novel is peppered with these pauses and clauses, not always unwelcome but not exactly an example of shining prose, either. It is best read as a protagonist's effort to navigate and wade through the complexities that love leaves in its wake, its sexual awakening and smothering, the dizzy grandeur and despair it arouses. Sometimes breathtakingly exciting, other times surprisingly routine, and always, even though it is one and the same emotion–an enigma with a few degrees of variation.
Enigma Variations
Author: André Aciman
Pages: 266
Publisher: Faber & Faber
---
---