5 music-related episodes that caught social media attention
Musical artists getting arrested, independent musicians on the rise and progressive queer representation, 2019 was a memorable year for Nepali music industry.

bookmark
Published at : December 31, 2019
Kathmandu
The Nepali music scene has a long history of its struggles and glory. Social media has been one of the major platforms for both the fresh as well as veterans musicians in recent years, and 2019 took it up a notch. In 2019, many important events took place that is bound to shape or at least shuffle the music scene in the coming years. Here are the five music-related episodes that were connected to social media in one way or the other.
Moral policing of the artists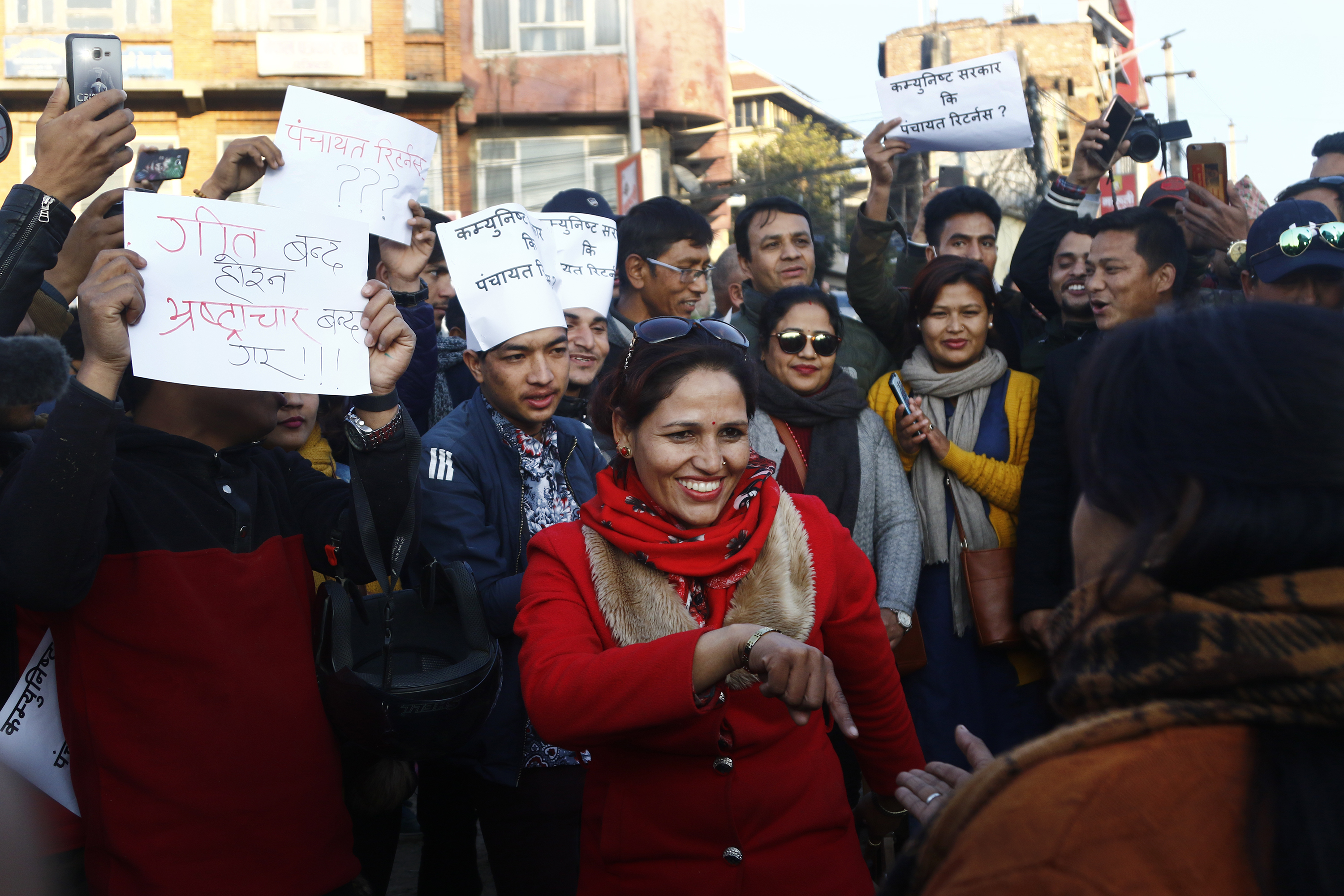 Protest in support of Pashupati Sharma. Keshav Thapa/TKP
On the charges of promoting "anti-social" values, rapper V-TEN and singer Durgesh Thapa were arrested. This generated a considerable amount of outcry among people—both in physical public spaces and social media—who questioned the government's decision to arrest citizens without significant cause and the curtailment of freedom of speech. Before that, popular folk singer Pashupath Sharma was also threatened by the youth wing of the ruling party for his song, 'Lootna Sake Loota Kancha'. Sharma's song, published on his YouTube channel, was deleted after the singer received threats.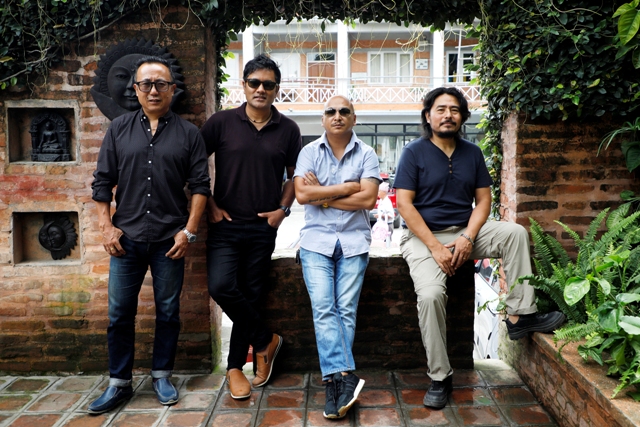 The band 1974 AD, pictured without US-based co-founder Phiroj Shyangden. Sanjog Manandhar/TKP
1974 AD is not only a band. It's an emotion. It's nostalgia. At the opening concert in Lord of the Drinks (LOD) club, the Nepali music lovers witnessed 1974 AD getting reunited again. The music lovers went gaga over it after the country's most famous rock band got together after they drifted away a few years ago. This had a lot of social media followers talking and discussing their favourites. But when the band came out with their new album after the reunion, it failed to create the desired buzz.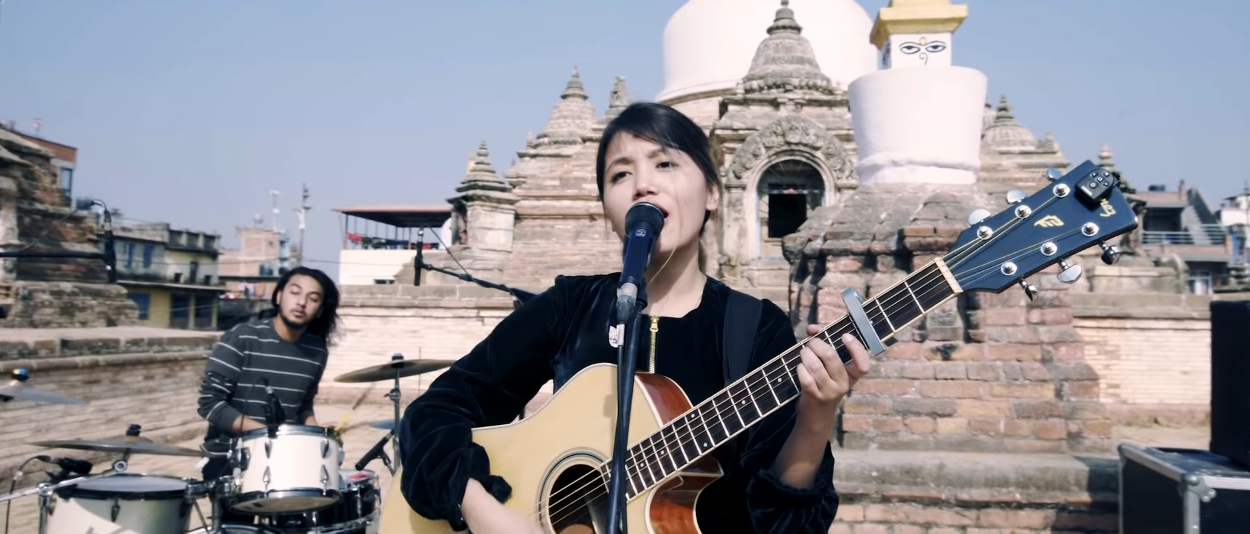 Screengrab via YouTube
From Kta Haru to Brijesh Shrestha, from Prakash Saput to Bartika Rai, every artist found a platform to connect with the audience. Thanks to digital music sharing platforms, mostly urban Nepali music lovers had an opportunity to listen to diverse genres of music.
Platforms like YouTube and SoundCloud have allowed artists to reach out to the mass even if they aren't backed by big names. 'Timilai' by Kelsang Shrestha, the 17-year-old aspiring artist who has received more than 570,000 views and garnered appreciation shows that with good music and internet, you may not require support from a reputed music label.
Queer representation in the Nepali music scene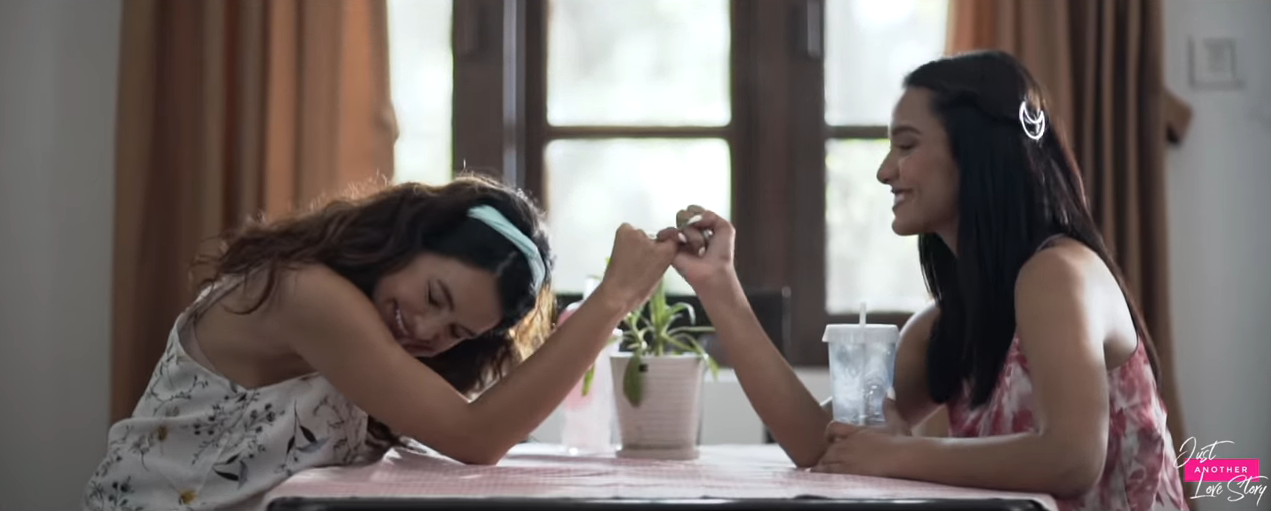 Screengrab via YouTube
Just when the year 2019 begun, Nepali music lovers witnessed something new. As heterosexual narrative has always dominated the Nepali music industry, Sajjan Raj Vaidya's 'Hataarindai, Bataasindai' broke this repetitive portrayal and featured two men who are in love embracing each other in one of its scenes. The video was appreciated for its subtlety and treating love as love, nothing less, nothing more.
Vaidya also came with another song, 'Pahaar', the official soundtrack for a web series, Just Another Love Story.
Kta Haru's catchy song 'Nare Nisha' was also appreciated for not only including this year's Gai Jatra Pride Parade but also having a whole song dedicated towards the LGBTIQ community. All of these were a big hit across various social media platforms.
TikTok stars venturing into music videos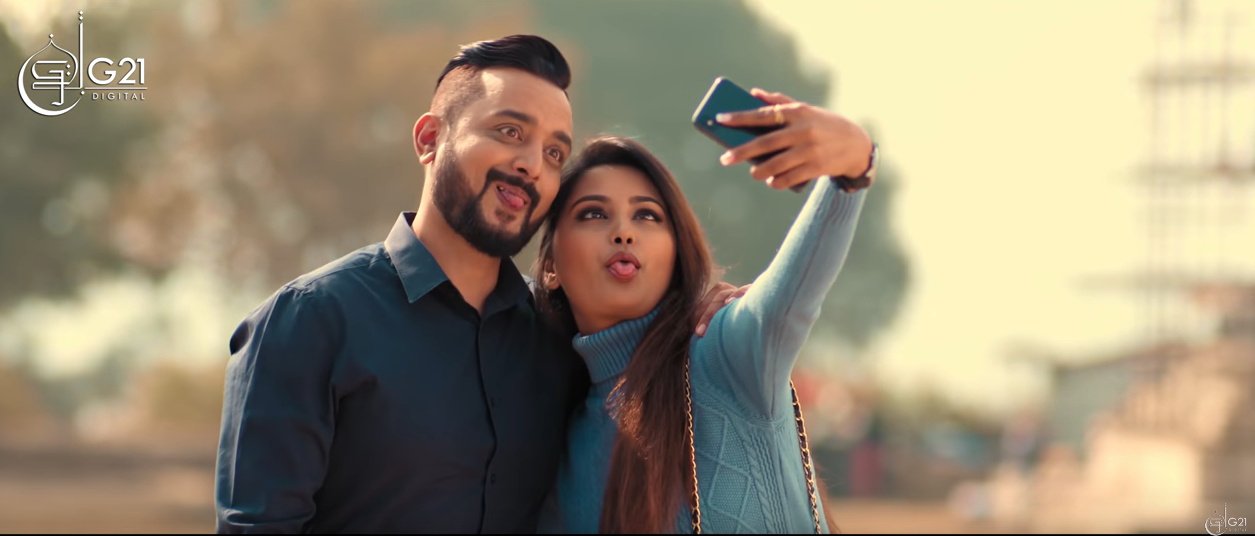 Screengrab via YouTube
This year, TikTokers weren't limited to the video-sharing application. They paved their way into the Nepali music scene by acting in the music videos. Popular TikToker, Reshma Ghimire starred in Kali Prasad Baskota's music video 'Insta ko Photo' and Himal Sagar's 'Kallai Thachaina'. Prisma Khatiwada, Princy Khatiwada, Amita Gurung, Amrit Dahal, Amar Dahal are few TikTokers who utilised their social media platform to break into mainstream music or film scene.
---
---