Asian civilisation
There are several questions and apprehensions about the emerging Asian Century.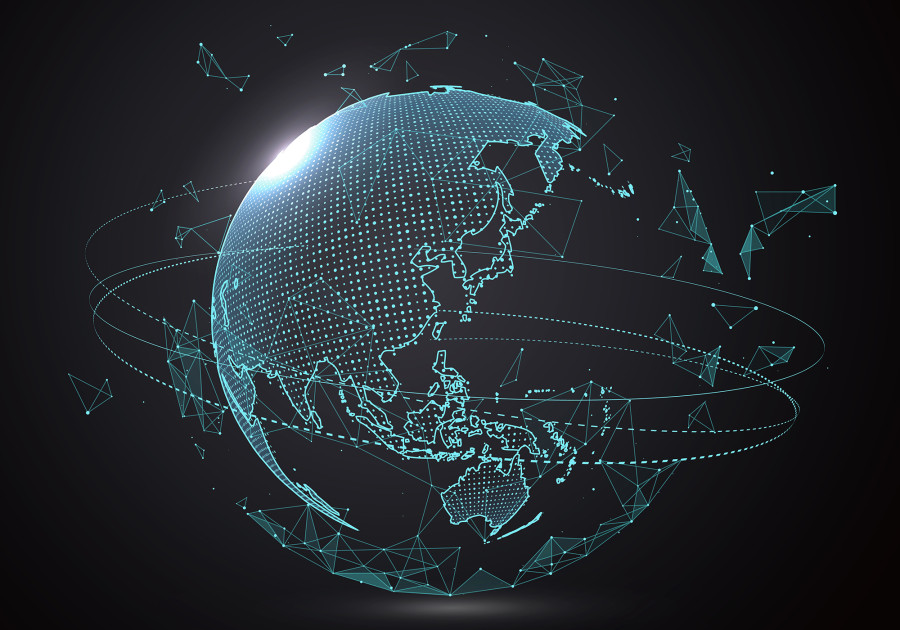 bookmark
Published at : May 22, 2019
Updated at : May 23, 2019 18:48
All indications do comprehensively indicate that Asia is once again emerging as the global nerve centre. Despite being home to a population of 5 billion, containing one-fourth of the landlocked countries in the world, having a huge concentration of people within the poverty trap, and being the venue to a series of conflicts and instabilities, Asia takes pride in being the cradle of three major religions—Buddhism, Hinduism and Islam—and a centripetal epicentre of diverse social, cultural and ecological forces. There are inspiring statistics. Accounting for 30 percent of the global gross domestic product and 60 percent of world trade and being a crucial centre of modern manufacturing, Asia's pivotal role in projects like the Regional Comprehensive Economic Partnership, climate change negotiations and newer financial and trade architecture is something widely discussed. The largest number of global migrants is from Asia which bags a staggering share of global remittance flows.
Re-emerging Asia has started squarely challenging the hegemonic discourse so consistently perpetrated by US-led countries in the North. It has triggered a serious debate on restructuring Bretton Woods institutions like the World Bank and the International Monetary Fund and reorienting the course of action by the World Trade Organisation and even the United Nations. With the US trying to re-align and re-engage its partners in Asia through instruments like the Indo-Pacific, sanctions against Iran, and a trade and technology war with China, and the appearance of a fragile Europe, this omnipresent Asian continent essentially becomes a super-strategic space.
Unilateral withdrawal
Interestingly, the unilateral withdrawal of the US from its lead role in climate change negotiations, sidelining of its own creation like the Trans-Pacific Partnership and inability to effectively conclude an agreement with North Korea have alienated even its core strategic partners like South Korea and Japan. The Trump attitude of disagreeing and uprooting is pervasive. It was again the US-led North that withdrew from the North-South negotiations in the 1980s without implementing an iota of the rich recommendations made by both the Pearson Commission in 1969 and the Brandt Commission in 1980.
A united Asia is naturally against the tight precincts of the realist paradigm of the US where it considers all its adversaries as countries in chaos and anarchy and, therefore, it must interfere and intervene. Who can forget the fake pursuit against weapons of mass destruction supposedly accumulated by Saddam Hussein who vehemently opposed the US for all its unwarranted actions in the Gulf region in the past? No one can so simply gloss over the US triggered Mujahidins in the refugee camps in Peshawar in the 1980s and their sophisticated weaponisation to fight against the Soviet forces in Afghanistan. Till the Taliban and al-Qaeda became threats to the very tactical guts of the US, no one could fathom and realise the core intent of the US in such a sensitive Iran-Afghanistan-Pakistan-India-Central Asia axis. The World Trade Centre devastation of September 2001 and the use of the mother of all bombs in Afghanistan in 2017 are both a logical corollary of the domino syndrome demonstrated by the US.
The US is now cornered in every respect. Technology proliferation outside its monopolistic laboratories, shrinkage of its market size, loss of control over global institutions, erosion in its own level of confidence, steady failure of its trade and investment deals amidst well carved out regionalism practices and, more critically, resistance by traditional partners like Europe to toe its orthodox line have all started acting like falling autumn leaves in Kyoto fall. It seriously wants to identify a new set of the enemy matrix where China figures so
conspicuously and wants to question and demean all it does, including the Belt and Road Initiative and Huawei's 5G technological scaling. Ironically, it smells that when China catches a cold, all of Asia tends to sneeze.
Therefore, the quest is to divide Asia as deeply and protractedly as possible. This new adventurism of the US is nakedly demonstrated in all orthodox and non-traditional forms and textures. In this game plan, India and South Asia are cultivated and persuaded to remain on the other side of the fence. That is why even landlocked countries like Afghanistan and Nepal are given lessons on the Indo-Pacific. Like the North-South Korea and China-Japan strategic juxtapositions, India-China at constant loggerheads will be the abiding goal of an isolated US.
Against this backdrop, China last week hosted a mammoth Dialogue of Asian Civilisation, primarily to create a new platform for civilisations in Asia and beyond. The idea is to engage in dialogue and exchanges on an equal footing to facilitate mutual learning. It was immediately after China hosted the massive and far-reaching second Belt and Road Initiative Forum in Beijing in April 2019. President Xi Jinping inaugurated this dialogue attended by a number of heads of state and government, a range of experts, professionals, public intellectuals and policymakers from 47 countries and five continents. President Xi also participated in the beautifully choreographed and technologically fascinating Asia Culture Carnival at Bird's Nest Stadium. Chinese civilisation, he said, "As an inclusive and integrated whole, has become what it is today through constant interactions with other civilisations. It has been enriched by the introduction of Buddhism and the confluence of Islam and Confucianism in the old days, and by the introduction of Western learning, the launch of the New Culture Movement and the introduction of Marxism and socialism in modern times."
He summed up stating, "Our forefathers in Asia have long engaged in inter-civilisational exchanges and mutual learning. The ancient trade routes, notably the Silk Road, the Tea Road and the Spice Road, brought silk, tea, porcelain, spices, paintings and sculpture to all corners of Asia, and witnessed inter-civilisational dialogue in the form of trade and cultural interflow. Today, the Belt and Road Initiative... has greatly expanded inter-civilisational exchanges and mutual learning."
In order to see peace and stability, common prosperity and an open and better-connected Asia, he opined that we need to respect each other and treat each other as equals and uphold the beauty of each civilisation and the diversity of civilisations in the world. He stated that we need to stay open and inclusive and draw on each other's strengths and advance with the times and explore new ground in development. He was very forthcoming in stating, "People are the best bridge for exchanges and mutual learning among civilisations. China will work with other countries to step up exchanges among the youth, non-governmental organisations, sub-national entities and media organisations, create a network of exchanges and cooperation between think tanks, explore new models of cooperation, and deliver more solid outcomes in diverse forms."
National identities
There are several questions and apprehensions about the emerging Asian Century. Who will lead the pack, and what if countries continue to remain deeply aligned to powers outside the region? Does the Asian Century end up leading to an Asian Community? In such a situation, how are exclusive national identities and interests constructed and sustained? How will economic laggards like Cambodia, Laos, Myanmar and Nepal reconcile to giving up their traditional dependency syndrome, and in what way will their development discourse be influenced by the steady rise of China and India? Where will Japan figure in this entire scheme, and who will do what in case of external interventions in violence-ridden Middle East Asia? Is it the Chinese game plan to collectively override, soft pedal and change in its favour the global governance principle designed, propagated and practised by the US?
Who will share what responsibility? Which are the Asian and global institutions that would act as pivots to this Asian unity? Will Asia then be redefined and reconfigured physically to accommodate Eurasia? At the moment, the Asian Century looks farfetched and intricate to negotiate too.
Lama spoke about Sharing Experience on Asian Governance in the Dialogue of Asian Civilizations recently held in Beijing.
---
---