Two yogis, two countries
Two Hindu yogis or holy men who have been active in Nepali and Indian politics come from the same order called Nath Sampradaya.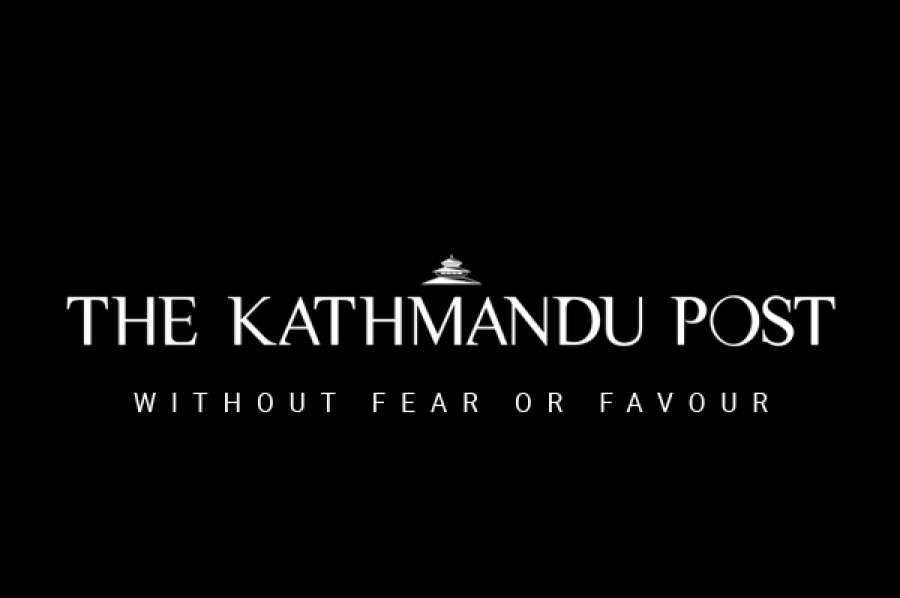 bookmark
Published at : July 4, 2017
Updated at : July 4, 2017 08:26
Two Hindu yogis or holy men who have been active in Nepali and Indian politics come from the same order called Nath Sampradaya. Yogi Naraharinath lived most of his life in the 20th century and impacted politics in Nepal and parts of northern India. He lived in what was then the only Hindu kingdom in the world. He was born in 1914, the same year that the Great War started in Europe. His birthplace was in the Kalikot district of the Karnali zone in Nepal which is one of most backward districts in the country even today. At that time, the whole Karnali zone was known as Jumla after the best known place in the area.
Rise to politics
Yogi Naraharinath travelled all over Nepal and collected old manuscripts and records of historical documents and published some of them. Many manuscripts are still stored at his Ashram near the temple of Pashupatinath in Kathmandu where he was buried after his death in 2002, as is the custom among all Hindu sadhus. He supposedly discovered manuscripts of the first Shah king of Nepal, Prithvi Narayan, which were over two centuries old. These included his famous Dibya Upadesh in which he said Nepal was a garden of four castes and 36 ethnic groups. Yogi Naraharinath supported not a ceremonial but an active monarchy. He was on good terms with king Mahendra who supposedly helped him start a political party called Karmabir Mahamandal during the first parliamentary elections in Nepal in 1959. He didn't get along with king Mahendra's son, king Birendra, who imprisoned him in the mid-1970s.
Yogi Adityanath is the chief minister of the most populous state in India, Uttar Pradesh, which has a population of 200 million. Indian Prime Minister Narendra Modi's Bharatiya Janata Party (BJP), which was the major party in the National Democratic Alliance (NDA), won an overwhelming victory in the May 2014 parliamentary elections. This pattern was repeated in March 2017 when the BJP won the state legislature elections in Uttar Pradesh and Uttarakhand states bordering Nepal, getting a three-fourths plurality and defeating several 'secular parties' such as the Samajbadi Party led by Akhilesh Yadav and the Indian National Congress led by Rahul Gandhi. Yogi Adityanath was chosen to be chief minister of Uttar Pradesh by the BJP after the state legislature election.
Two of Adityanath's predecessors, Yogi Adwait Nath and Yogi Digvijay Nath, were members of the Lok Sabha, the lower house of the Indian Parliament. Digvijay Nath represented the BJP, or its earlier incarnation, Hindu Mahasabha. The city of Gorakhpur in the eastern part of Uttar Pradesh was a stronghold of Hindutwa forces for several decades after Indian independence in 1947, although the Indian National Congress and the Samajbadi Party were powerful in the surrounding areas.
Drawing parallels
Yogi Adityanath was born in the Garhwal region of Uttarakhand in the Himalaya in 1972 and belonged to the Kshatriya caste like Yogi Naraharinath. Although Garhwal is situated in a backward part of what was then Uttar Pradesh, it is less so than Karnali zone in Nepal where Naraharinath was born almost 60 years earlier. After being ordained as a monk, Yogi Adityanath moved to Gorakhpur in eastern Uttar Pradesh close to the Nepal border and became a Mahant of the famous Gorakhnath Temple. He was elected to the lower house of the Indian Parliament Lok Sabha at the age of 26, and was re-elected five times. Gorakhpur is situated in a backward part of Uttar Pradesh, and Yogi Adityanath and the BJP are influential in many areas there. Ashutosh Varshney, professor at Brown University in the US, has written that no Indian state has been ruled by a leader of a religious order or institution.
Yogis Naraharinath and Adityanath were both born in the Himalayas (Karnali and Garhwal respectively) and belonged to the same caste before being ordained to the same sect (Nath Sampradaya). During Naraharinath's time, Nepal was a monarchy and he didn't hold any elected office in Nepal. On the other hand, Yogi Adityanath belongs to the BJP. His party has the mandate of the people. He has moderated some of his views and is following Narendra Modi's path 'Sabka Saath Sabka Vikas' meaning he wants development for all groups in the state. Although Muslims constitute 20 percent of the population of Uttar Pradesh, the BJP didn't give election tickets to a single Muslim, and there are currently no BJP Muslim Members of Parliament there.
His official website in the Hindi language calls him a leader of the Hindu renaissance, a symbol of cultural nationalism and a visionary of Hindutwa and development. Nepal has a long association with sadhus of the Nath order, such as Gorakhnath during the founding of the Shah dynasty, and with predecessors of Yogi Adityanath in recent years. Yogi Matsyendranath had a lot of influence in the history of the Kathmandu Valley. Yogi Adityanath wasn't happy when Nepal was declared a 'secular state' without the mandate of the people. It remains to be seen if he will try to make Nepal a Hindu state again.
Raj is a former staff member of the United Nations Secretariat and former vice-president of the Nepal Council of World Affairs
---