Personal is political
When it comes to gender sensitivity, engineering schools in Nepal have a long way to go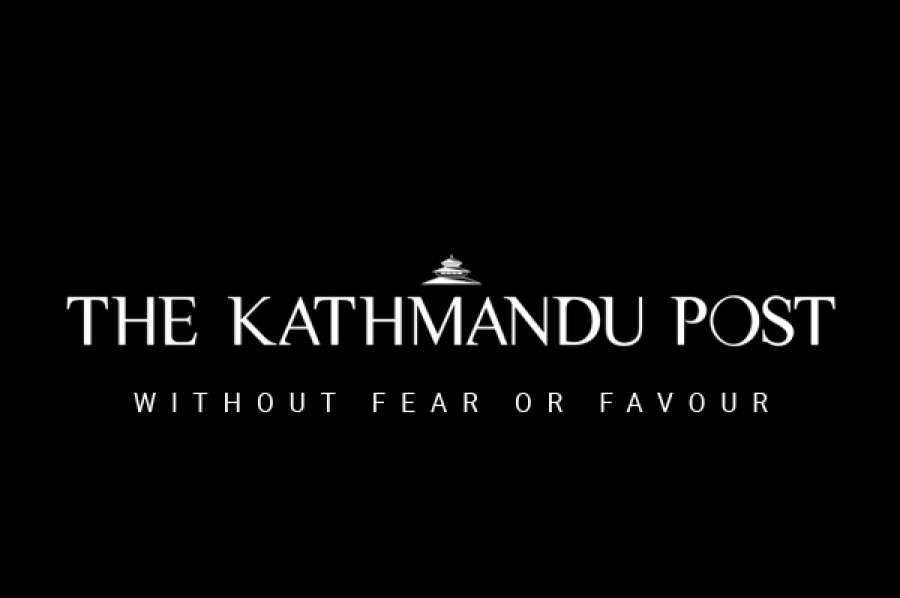 bookmark
Published at : September 21, 2014
Updated at : September 21, 2014 08:38
Recently, around the time of Teej, a meme was posted on Maharbir Pun's Facebook page. The gist of the caption was: Girls are stressed about Teej and dar; boys about the ticket price of Nepal vs Afghanistan cricket match. It was the time of Teej and also Nepal Cricket Team was playing in home ground against Afghanistan. If it had been one of the posts from 9GAG, a website for jokes and satire, I would not have cared. But this was coming from a page of an esteemed personality who I diligently follow on Facebook.
I cannot begin to explain how offensive and inappropriate the meme was. I and a few other outraged women promptly commented on the post and it was later removed. I am sure Pun was not the one posting it and whoever did so just meant to cash in on the occasion with 'no harm' intended. But the fact that anybody could find such a crude, sexist meme fit for sharing shows we still have this cheap sense of humour where anything sexist is meant to be 'funny' and not disrespectful. In reply to our comments, a few male followers of the page had asked us to not take the meme personally.
Facebook is dangerous that way. People, including 'smart' ones, seem to think because it is not a formal medium of communication, any posts that perpetuate gender discrimination under the garb of fun are harmless and I should not waste my time fuming over such trifles. But of course, that is how it all starts—with a little fun. A little poke at the existing differences between what men do and what women do before the joke solidifies into gender-based stereotypes and norms. Besides, every joke, as they say, is half-truth.
It is personal
Here is an example: A few months before the meme on Pun's page went up, a college friend updated his Facebook status to say that successful engineering students get dumped by their girlfriends by the second semester. Meaning, only men can be engineering students or all female engineering students are lesbians. In this deeply homophobic society, my college mate meant the former. When I pointed out to the friend that I, being a (female) engineer, a graduate from the same college, was offended by the post, he said that it was not meant to be 'personal'.
On my first week of college, one of the first questions a male classmate asked me was why I, as a girl, was studying engineering. Never mind that this girl was the one who had helped him understand a computer lecture a while ago.
I was too flabbergasted to answer the question properly. A dumb 'huh' from me must have come across as "You are totally right. I have no idea" to him because he kept asking the question to other girls. But, this was only the beginning. In my four years as a college student, I would be subjected to many such sexist comments, observations and treatments not only from my fellow students but sometimes even from male faculty members—all of whom would doubt my capability to succeed in the 'male' domain of engineering.
A little example: I was once the only one to solve a particularly hard problem in an exam. The male teacher's first reaction was that of disbelief; after that, denial. While discussing the problem in class later, he gave a male student the credit of being the first one to have solved it through the teacher's 'assistance'. I was not acknowledged. The whole class was murmuring that I was the one who solved it, without any 'assistance', but the teacher never relinquished. How can I not take the Facebook status update personally?
Cream of the country
Those were the pre-Jana Andolan II days, a time when to come across as champion of social equality, of a non-believer in casteism, all you had to do was recite, "For me, there are only two castes in the world: men and women." No one bothered to indulge in the difference in status of of these two 'castes' in Nepali society. No one wondered how you can replace traditional caste hierarchy with this new nonsense.
Engineering is taken as one of the most prestigious academic disciplines in Nepal. "Engineers are the cream of the country," our lecturers liked to remind us again and again. But they, the 'cream' of this nation, kept forgetting that engineering has no gender and that they were fostering patriarchal notions of male supremacy. And often no one within the University questioned or challenged those notions. Every female engineering graduate I know has gone through the experience of being looked down upon during her student years by her own classmates because of her sex.
For a long time, I feared being labeled a feminist. I would see gender-based discriminations everywhere but remained quiet because I wanted to fit in. Friends thought, and people still think, that a feminist wants an unequal society ruled by women. I feared of being misunderstood and ostracised from my college's 'cool' circle if I raised voices against gender-based discriminations. Nevertheless, I would express my concerns sometimes, but they were promptly shut down by friends who would just tell me to 'not take it personally'.
Shattered hopes
Jana Andolan II swept the nation during my senior year. Gender started to become a more vocal and fierce issue in national discourse. When I graduated, I sighed with relief that I would no longer have to deal with such concentrated sexism.
When I started to work, changed my major more or less, and then dawdled on my own for a bit between Nepal and the US, I mistook my blissful absence from society as a sign of lessening sexism and male chauvinism. What added to my misreading were the issues making headway nationally after the Jana Andolan II. Gender was one of the most prominent debates then. So, for a while, I really thought things were changing dramatically for the better. When I came back home from the US, I thought the men this time would not skip me while shaking hands. I was wrong.
Things have not really changed much. I still jostle with innumerable males who try to touch you and invade your private space. I still have to have my fists ready when I walk in Kathmandu. I never feel safe, never relaxed, never free.
Rai is an agro-engineer
---
---