Supreme Court upholds lower court order of life imprisonment to Resham Chaudhary
Chaudhary, the main accused in the 2015 Tikapur incident, will now serve the full sentence.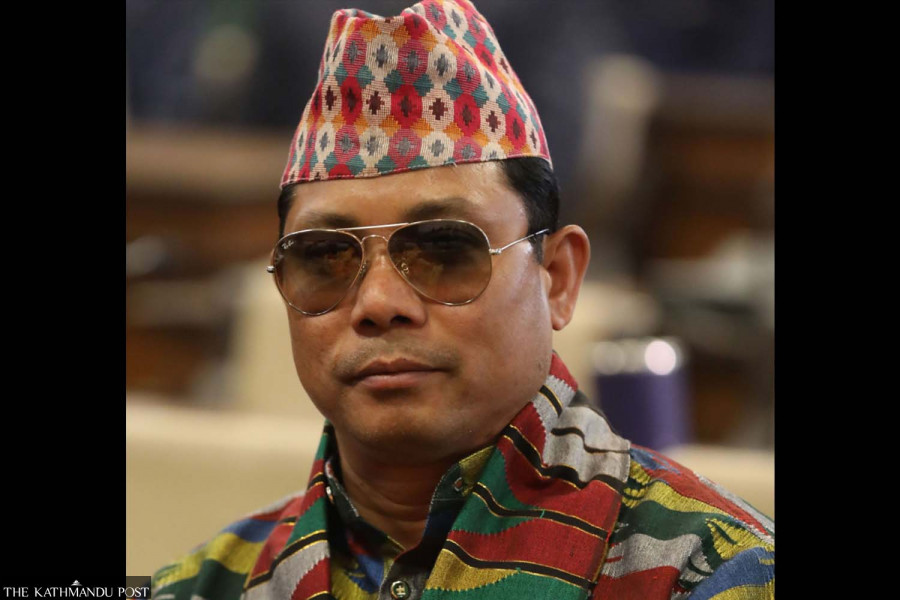 Post File Photo
bookmark
Published at : May 16, 2023
Updated at : May 16, 2023 18:49
Kathmandu
The Supreme Court on Tuesday upheld the Dipayal High Court's decision to sentence Resham Lal Chaudhary to life imprisonment for his involvement in the 2015 Tikapur incident.

A division bench of Supreme Court Justices Anand Mohan Bhattarai and Nahkul Subedi upheld the sentence of life imprisonment given to Chaudhary by the lower courts.
With this order, Chaudhary will now serve the full sentence.
The High Court on December 17, 2020 had upheld the verdict of life imprisonment given by Kailali District Court on March 6, 2020, to seven individuals including Chaudhary in connection with the incident.
Chaudhary is the main accused in the Tikapur incident that erupted on August 17, 2015 after a decision to put Kailali district in one province along with other seven hill districts. Tharus of Kailali opposed the decision. The protest, largely branded the Tharuhat movement, led by Chaudhary in Kailali was part of a larger movement that was going on for months in several districts along the plains against what they called Kathmandu's conspiracy to discriminate a large section of the population of the Tharus, Madhesis and Janajatis.
As the Tharuhat protest continued, the local administration issued a prohibitory order.
On August 24, 2015, the Tharuhat group called for breaching the prohibitory orders. Protesters and police clashed, and nine people including a senior police official and a child were killed.
On September 15, 2015, police filed murder charges against Resham Lal Chaudhary and others.
The apex court on Tuesday acquitted Sitaram Chaudhary and Gangaram Chaudhary, two of the accused in the same case, and ordered their release from prison today itself. The Chaudhary duo were serving a life imprisonment sentence set by the lower courts.
Meanwhile, Laxman Tharu, who was sentenced to life by the High Court overturning the District Court's order of three years of imprisonment, has also been released after the apex court upheld the earlier verdict of the district court. Tharu has already served his sentence period.
---