Call for action against those who made it difficult for persons with disabilities to vote
Depriving persons with disabilities of their voting right has legal consequences, rights bodies say.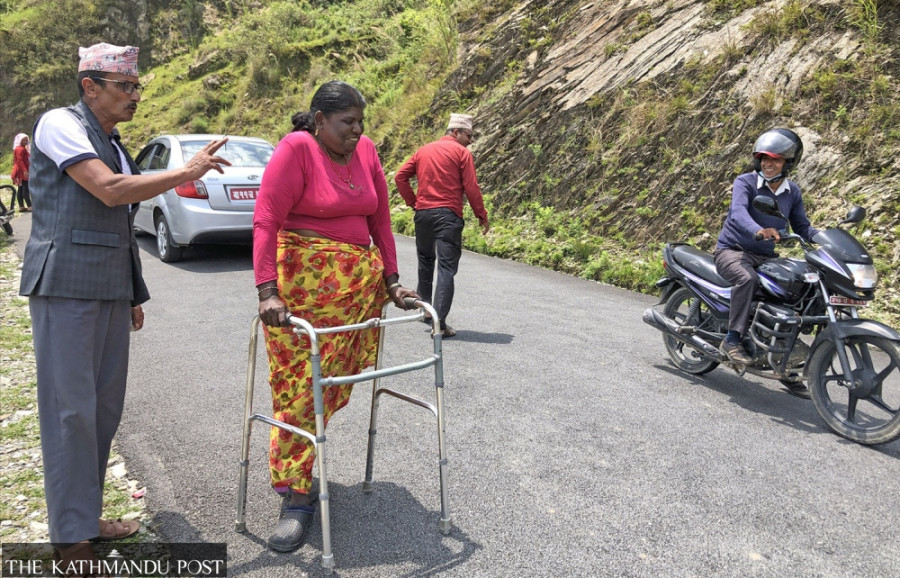 Post Photo
bookmark
Published at : May 14, 2022
Updated at : May 15, 2022 11:51
Kathmandu
As many as 21 rights bodies working for persons with disabilities from across the country have condemned the compromise of voting rights of persons with disabilities in the May 13 local polls.

Issuing a press release on Saturday, the rights bodies said scenes from the Adarsha Secondary School polling station at Ward 20 of Ranjha in Nepalgunj Sub-Metropolitan City, Banke where disabled individuals had to crawl to the voting booth as authorities did not permit wheelchairs. The rights bodies have said the incident was not only inhumane but also punishable.
According to them, the authorities, who are responsible for making voting disable-friendly, created an adverse environment and deprived persons with disabilities also in other parts of the country of their constitutionally guaranteed right to vote.
"Not only the polling station of Adarsha School, the election commission has restricted people with disabilities from voting by making the polling centres inaccessible to them," states the joint press statement.
The rights bodies called for action against the involved authorities for the constitution has guaranteed equal treatment to persons with disabilities and violation of it has legal consequences as per the Section 73 of the Act related to the Rights of Persons with Disabilities, 2017.
Section 11 of the Act says that persons with disabilities shall, on an equal basis with others, have the right to become candidates in elections in a fearless environment and to cast votes voluntarily, with or without the assistance of others.
Article 42 (1) of the Constitution of Nepal says persons with disabilities shall have the right to participate in the state bodies on the basis of the principle of inclusion.
The rights of the people with disabilities have been ensured by the articles 84(3), 86(2a)and 176 (7).
According to Nepal in Data, 1.7 percent of Nepal's total population is disabled—37,285 people are completely disabled, 49,077 severely, 66,839 are moderately disabled and 46,289 mildly.
However, the Election Commission does not have any segregated data of its voters with disabilities and therefore its authorities have not bothered to manage a friendly environment for them.
---