Government announces mandatory face shields for long-route passengers
Observers doubt if people will buy face shields when many are not even wearing face masks.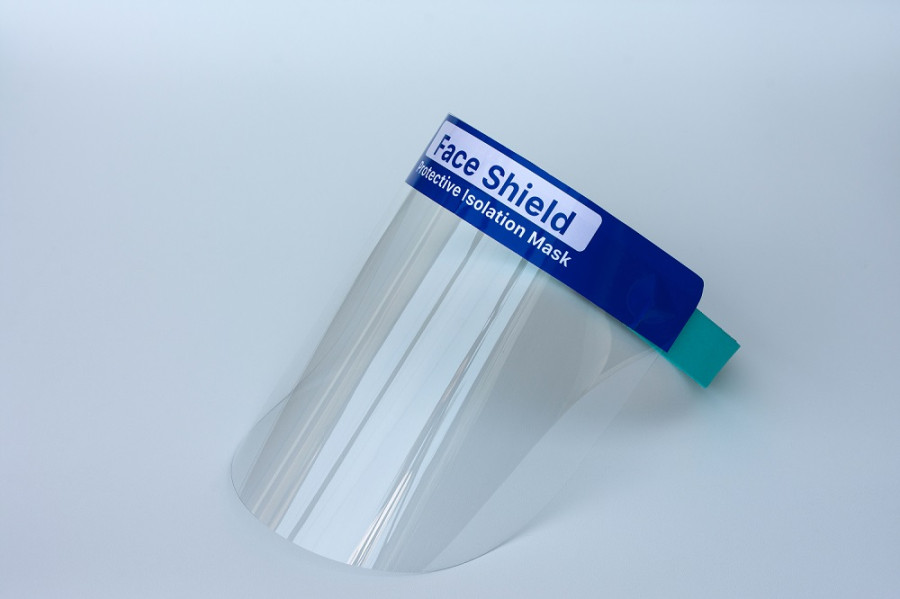 Isnan Wijarno/ Shutterstock.com
bookmark
Published at : October 19, 2020
Updated at : October 19, 2020 08:34
Kathmandu
After widespread criticism of its permission for public vehicles to carry passengers in their full seat capacity even as Covid-19 infections are multiplying across the country, the Department of Transport Management has made it mandatory for passengers to wear face shields during their trip.

Observers, however, call it a gimmick, rather than a genuine move to contain the coronavirus spread. They find the government's new rules unconvincing, as its earlier announcements have gone unimplemented, activists and virologists say.
"We have made it mandatory for passengers to wear face shields and follow other protocols set by the government," said Gogan Bahadur Hamal, director general at the department. "Passengers have to buy them."
Hamal said those who do not wear face shields will not be allowed to board long-route public vehicles.
The Cabinet last week announced to let public vehicles carry passengers to their full capacity charging normal fares, but the decision was criticised widely by doctors, consumer rights groups and the Valley's mayors arguing that such a move would fuel the spread of coronavirus.
However, even a week after the Cabinet decision, public vehicle operators are still charging extra fares saying that they are not getting enough passengers even when Dashain has already started. Meanwhile, the government has done no monitoring to protect passengers from being overcharged.
The Metropolitan Traffic Police Division said it only got a document from the department to implement the government's decision on Sunday. "It was due to miscommunication with traffic police that we could not implement the government's decision. We have already sent a letter; this will be enforced," said Hamal.
According to Rameshwor Yadav, spokesperson for the traffic division, 61 public vehicles were booked in the past five days for overcharging passengers. Although bus operators have been charging Dashain travellers extra, traffic police said they didn't fine any driver on Sunday.
Dr Sher Bahadur Pun, a virologist at Sukraraj Tropical and Infectious Disease Hospital in Teku, said this could be a protective move but he was not sure about its implementation.
"I am not sure if people will buy face shields when they are reluctant even to wear masks that cost Rs 10 and to follow social distancing rules," said Pun. Face shields are used by medical practitioners, but in recent times airlines have made it mandatory for passengers to wear them.
A face shield costs a minimum of Rs 150, a price not every passenger can readily pay. And many will not follow the government's new rules.
When the government announced the nationwide lockdown on March 24 following the confirmation of two Covid-19 cases, it announced making wearing masks and maintaining physical distance mandatory. Six months later, when Covid-19 is spreading rapidly across the country, people are still seen moving about without taking basic precaution.
Because of the negligence from both the public and government sides in coping with the spike in Covid-19 infections, an internal projection of the Ministry of Health and Population estimates an additional 320,000 people will be infected with the virus in the next four months, if the scenario gets worse.
Covid-19 cases are being detected in record numbers daily but Kathmandu Valley, which has become a hotspot of the disease, has been flouting the health protocol. Eateries, shopping centers, inner parts of the city and commercial centres are packed with people.
Nepal on Sunday reported 12 Covid-19-related fatalities, taking the death toll to 739. The country's infection tally climbed to 132,246, with 2,942 new cases reported in the past 24 hours.
The number of active cases stands at 39,341 as 92,166 people have made successful recoveries—2,326 of them in the past 24 hours. According to the Health Ministry, Kathmandu Valley recorded 1,698 new infections in the past 24 hours.
Consumer rights activists, however, say making face shields mandatory is a new gimmick from the government side to boost the item's demand for appeasing businesspeople.
"The government itself is making a series of decisions that are directly responsible for the growing Covid-19 cases. It seems now the government is influenced by some businessmen, as it was some years ago while making two helmets mandatory for motorcycle ride-sharers, " said Jyoti Baniya, president of the Forum for Protection of Consumer Rights.
---
---