Inland waterways become part of Nepal-India trade and transit treaties
India has agreed to incorporate Nepal's proposal to extend inland waterway facilities up to its nearest navigation points in the bilateral trade and transit treaties for third country trade via India.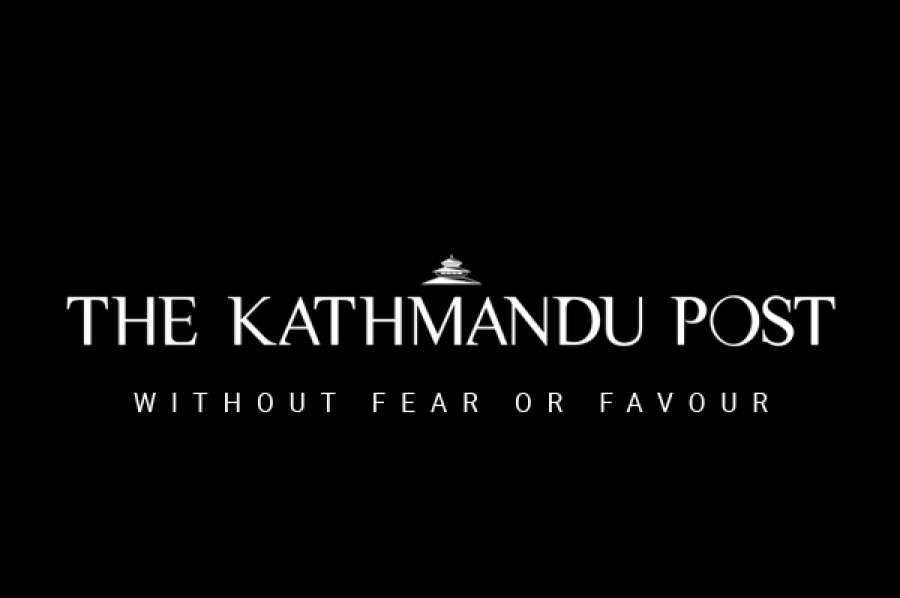 bookmark
Published at : March 20, 2019
Updated at : March 21, 2019 16:59
Kathmandu, New Delhi
India has agreed to incorporate Nepal's proposal to extend inland waterway facilities up to its nearest navigation points in the bilateral trade and transit treaties for third country trade via India.
An understanding to this effect was made during a joint meeting of senior officials from Nepal and India, which concluded on Tuesday in New Delhi.
Officials from both countries held the meeting to review and revisit the bilateral transit and trade treaties.
Rabi Shankar Saiju, joint-secretary at the Ministry of Commence, and Bhupinder Singh Bhalla, joint-secretary at the Department of Commerce, Ministry of Commerce and Industry of Government of India, signed an agreement.
"India has agreed to incorporate inland water facilities in separate Trade and Transit Treaties, paving the way for us to navigate inland water facilities from Haldia to Nepal border via our two rivers. This will pave the way for our own inland waterways. This will diversify our transit facilities, as we are currently completely dependent on land transit," Commerce Secretary Kedar Bahadur Adhikari told the Post.
India is actively pursuing development of inland waterways from Kolkata to Indian states of Uttar Pradesh and Bihar. Nepal will use the Indian facilities to import and export cargos via its two rivers—Koshi and Gandak—to reach Haldia port in Kolkata.
Waterways transit facilities are also expected to reduce the import and export expenditures significantly.
During the meeting in New Delhi, the Nepali side had proposed using two Indian transit points for inland water navigation: Sahibgunj (Jharkhand) and Kalughat (Bihar) via Haldia port up to Nepali border from Koshi and Narayani (Gandak in India) rivers respectively.
During Prime Minister KP Sharma Oli's visit to India April last year, both sides had agreed to explore the possibility of inland waterways via India and assigned officials to carry out the feasibility study.
In line with the agreement with the Indian side, Nepal recently set up the Office of the Inland Waterways, where 17 staff have been approved. Another government technical team conducted several field visits to various Indian navigation points to figure out how Nepal can expand its transit facilities through waterways. The team is yet to submit its report.
"Once the technical team submits its report, a letter of exchange will be made with the Indian side so that we can start working on waterways transit facilities," said Adhikari.
The report will identify navigation points on the Nepal side for the cargos coming from Haldia via Sahibgunj and Kalughat.
The facilities will come into operation only after letter of exchange and completion of facilities and infrastructure in the two rivers on the Nepali side of the border.
A Nepali technical team had earlier held a meeting in Kathmandu to prepare a proposal on the inland waterways route in Nepal to connect with India.
The technical team had identified that Sahibgunj and Kalughat routes via Haldia port as the most viable routes for inland waterways transit between the two countries and decided to propose the same with the Indian side.
As per Nepali findings, any third country cargo will navigate via Haldia port to Sahibgunj and Kalughat and will park them there. Then the Nepal-bound cargos will ferry them via land route to Raxaul and Jogbani.
"The Indian side has sought one month to complete the procedures including some paperworks. After completing paperworks, we will sign a formal agreement," Adhikari, the commerce secretary, told the Post.
In yet another development at the meeting in Delhi, India agreed to provide its two sea ports to Nepal—Dhamra in Odisha and Mundra in Gujarat—for third country trade.
As of now, Nepal has been using Haldia, Kolkata Visakhapatnam in Andhra Pradesh. The new agreement means Nepal can use four Indian sea ports for third country trade.
"The Indian side has given the green signal to our proposal to use its two more sea points. We will get to use two more sea ports after the letter of exchange," Ek Narayan Aryal, Nepal's Consulate General to Kolkata, told the Post.
In a recent meeting in Pokhara, the Nepali side had officially sought two more sea ports in Indian for the third country trade.
According to Nepali officials, Dhamra in Odisha state is modern and well-equipped as well as closer to Nepal border compared to the Visakhapatnam port in Andhra Pradesh.
The distance from Raxaul at Nepal-India border to Visakhapatnam is 1,4,00 kilometres while distance to Dhamra is 1,000 kilometres.
The state-of-the-art facility at Dharma port, built by the private sector, is expected to ensure prompt clearance services to cargoes bound to Nepal.
Officials say using the Mundra port in Gujarat will also be hugely beneficial for Nepal as the Indian government is building freight corridor from Gujarat to Delhi.
Similarly, both sides have also agreed to expand bulk cargo facilities from Visakhapatnam port to Jogbani (Biratnagar), Raxaul (Birgunj) and Sunawal (Bhairahawa).
During the meeting, according to the Commerce Secretary Adhikari, both sides have agreed to install electronic cargo tracking facilities on Nepal-bound cargos from next month
"We have also agreed to have a consolidated and integrated number of letters of exchange," said Adhikari. "In the past, we have made numerous letters of exchange with India. Now both sides have decided to integrate them into one. After the integration of the letters of exchange, the Transit and Trade Treaties will be amended."
The agreements reached in New Delhi on Tuesday will be signed after a month.
During his last visit to Kathmandu to participate in the fourth BIMSTEC Summit, Indian Prime Minister Narendra Modi had agreed with Oli to work together to identify the problems in trade, transit and commerce between Nepal and India. Both the prime ministers had also agreed to review and revisit the trade and transit treaties.
The major thrust of the agreement was to reduce Nepal's ballooning trade deficit with India and find its remedies by reducing the transit expenditure and diversification of Nepal's trade from various Indian ports.
Nepal had formed a technical team under Joint-secretary Saiju to work on the issues that Nepal should raise and settle with India to reduce the widening trade deficit.
The Nepali side is now negotiating with the Indian side on the basis of the report prepared by the Saiju-led committee.
---
---