Centre mulls review of proposed National Integrity Policy after flak
The government is mulling over to review the proposed National Integrity Policy currently under consideration at Prime Minister's Office (PMO).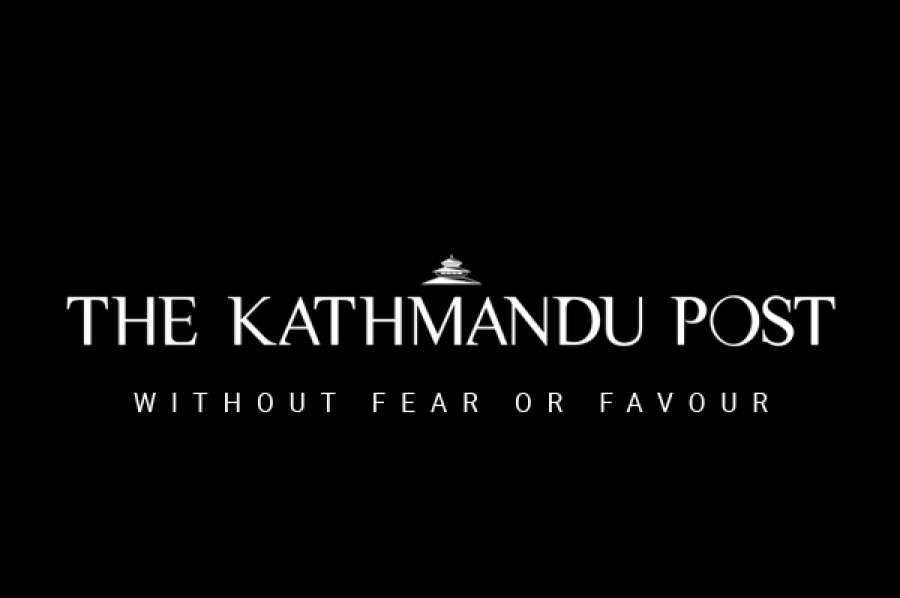 bookmark
Published at : August 10, 2018
Updated at : August 10, 2018 10:35
Kathmandu
The government is mulling over to review the proposed National Integrity Policy currently under consideration at Prime Minister's Office (PMO).
This move follows criticism from donor community and non-government sectors, according to an official with knowledge on this issue.
The Non-Governmental Organisations (NGOs), INGOs working in Nepal and four independent experts appointed by the United Nations Human Rights Council have already submitted their respective concerns and suggestions to the PMO. They have urged the government to amend some articles of the draft NIP before introducing it.
The 13-point integrity policy on NGOs and 25 issues concerning INGOs, awaits final approval from the Cabinet.
Soon after the release of the draft, NOGs and INGOs working in Nepal voiced their apprehensions to the PMO. Four independent experts appointed by the UN Human Rights Council forwarded a letter to the Government of Nepal through Nepal's Geneva based mission, on the definition and reporting requirements; restriction of scope of activities; and access to funding.
Although various stakeholders have already submitted their suggestions to the government, they are applying pressure to amend it and make it more flexible so that they can work in Nepal without any problem. The government's final text agreeable to all concerned stakeholders is awaited.
It is not a priority as it was before, said one senior official at PMO. "Its approval is delayed because we have decided to table it at a meeting of government secretaries led by the Chief Secretary. We want to discuss it in detail so that we can make changes before the Cabinet approves it," the PMO secretary said.
Compiling suggestions received from various stakeholders, a panel led by PMO Secretary Kedar Bahadur Adhikari has already made some changes to draft and forwarded it to the Chief Secretary for review.
Initially, the government had speeded up finalising the text to get Cabinet approval at the earliest. Later, the pace slowed after widespread criticism from donor community, NGOs and INGOs working in Nepal.
Over 100 registered INGOs are currently working in Nepal while the number of NGOs working in Nepal is over 20,000. These have given jobs to thousands of people.
Prime Minister's Press Adviser Kundan Aryal said, "The text is not in the original format discussed initially. It is surely going to be amended, but what kind of review will be made is not certain now."
The draft policy proposes INGOs working in Nepal should not promote religious activities and they should not work against Nepal's interests, cultural and social harmony. It also proposed to limit INGOs' ability to recruit foreign nationals and stressed the number of foreign nationals allowed to work should be fixed. The NIP would also bar foreign nationals employed by INGOs to work for more than three years.
The INGOs shall send their reports to their respective headquarters after the consent of the Government of Nepal. INGOs should not spend specified amounts under consultants, administrative, logistic and salaries headings.
The NIP says the Finance Ministry should approve the annual budget and programmes of the NGOs. Taxable expenses of an organisation should be brought under the tax remit and audited financial reports should be submitted. On the part of registration and renewal of NGOs, the proposed process is complicated.
The policy document also classifies NGOs into two categories: those receiving foreign assistance and those who do not. The NGOs fraternity has reservations on this provision too. "We are concerned that the authorities may attempt to control and interfere in the composition of associations and limit their independence and their diversity, and therefore the quality and efficiency of their work," the UN rapporteurs stated in their communication to the government.
The UN rapporteurs have urged Nepal authorities to ensure full compliance of domestic legislation with international human rights norms and standards, in particular reversing or revoking the legislative provisions and other measures that impose undue limitations on freedom of association and freedom of expression.
To assuage the concerns of donor community and development fraternity in Nepal, in a recent briefing to the diplomatic community, the Minister for Foreign Affairs, Pradeep Gyawali said, "The government has no intention of curbing or discouraging members of civil societies helping in Nepal's development goals."
Gyawali said civil societies have been important partners in development and will continue to remain so. "While we encourage civil societies in our development activities, we are also aware of the 'gaps' that we need to address.
"We expect our civil society partners to avoid duplication, contribute in areas that help create jobs and bring tangible benefits to the people, and avoid scattering of scarce resources."
Also read:
- UN rapporteurs question intent of Integrity Policy
---