Delhi proposes April 6-8 for Oli's India visit
Prime Minister KP Sharma Oli is likely to embark on a three-day official visit to India from April 6, his maiden foreign trip after taking office last month.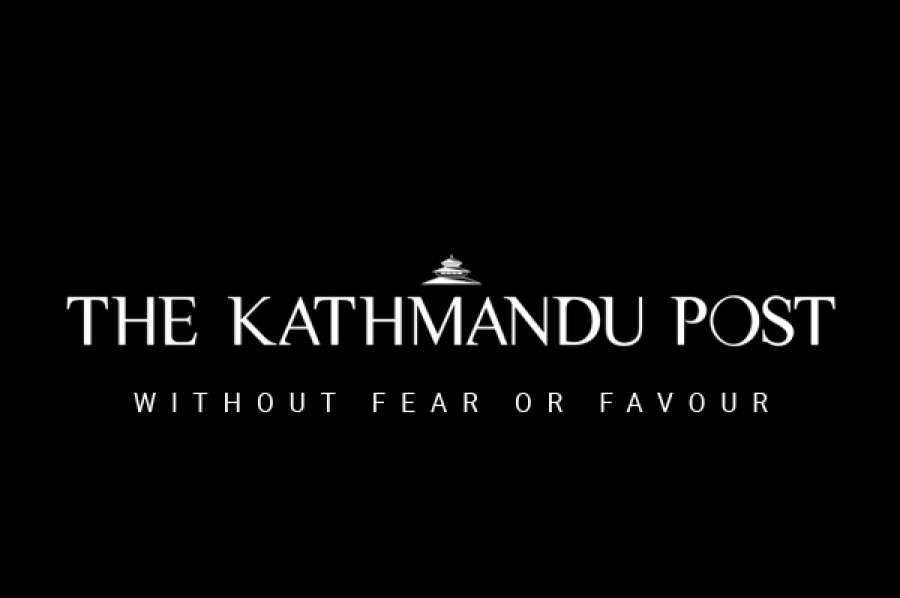 bookmark
Published at : March 22, 2018
Updated at : March 23, 2018 08:59
New Delhi
Prime Minister KP Sharma Oli is likely to embark on a three-day official visit to India from April 6, his maiden foreign trip after taking office last month.
Unlike his last visit to Delhi as prime minister when he received a lukewarm welcome and many in his party even felt he was humiliated, Delhi seems very keen to put the past differences behind and start a "new chapter" in its relationship with Oli and the left alliance.
Backed by a strong political mandate, Nepal's new prime minister will enjoy a huge leverage to execute the agreements signed during the visit, officials here stressed.
Two top officials at the Indian External Affairs Ministry and the Nepali Embassy in New Delhi told the Post that dates of Prime Minister Oli's India visit have been "under active consideration" since he assumed office more than a month ago.
The formal announcement will be made once the Nepali side gives its concurrence to the proposed date—April 6-8, according to a senior official in Kathmandu.
This will be the first foreign trip of the new prime minister after his current tenure started at Baluwatar after the left alliance secured close to two-thirds votes in the December elections and his government received a whopping three-fourths of support in the confidence vote in the House of Representatives.
Since Nepal does not have its ambassador in New Delhi at present, Acting Ambassador Bharat Kumar Regmi has been asked to shorten his leave in Kathmandu and return to New Delhi to focus on the upcoming visit. Sources said Foreign Minister Pradip Gyawali is also likely to visit New Delhi ahead of Oli's official trip.
Ever since Oli became prime minister, there has been speculations in Kathmandu's political circle whether he will visit Delhi, Beijing or other countries first. There have also been suggestions that Indian Prime Minister Narendra Modi would be invited to Kathmandu before Nepal's prime minister would visit Delhi, in a sharp departure from traditions.
Indian Minister for External Affairs Sushma Swaraj had visited Nepal before Oli took office and Pakistani Prime Minister Shahid Khaqan Abbasi became the first head of state or government to visit Kathmandu after Oli was appointed the country's executive head.
Political sources here said Oli has chosen to visit India first due primarily to three reasons. First, as India has already sent its External Affairs Minister Swaraj to Kathmandu, it was Nepal's turn to reciprocate a high-level visit.
Second, almost all Nepali prime ministers have chosen India as their first destination for foreign visit and it was wiser to continue with the time-hounoured tradtion, particularly because there seems to be strong realisation in New Delhi that the 2015-16 border blockade was an unparalleled strategic blunder.
Third, there is so much of eagerness in New Delhi's strategic circle to develop and deepen relations with the Oli government and keenness to see how it rests its ties with India and China.
Indian political leadership and top government officials admit that New Delhi will have to work closely with whoever is in the government in Kathmandu, irrespective of its politics. In recent weeks, two Nepali ministers had visited New Delhi and party delegations of the Nepali Congress and the CPN-UML were in Delhi. Unlike in the past, this visit by the Nepali PM will be a "business-like trip" with focus on extensive discussions and deliberations with top officials and politicians, according to officials here.
"Nepali PMs used to have a five- or six-day visit in the past, including travels outside New Delhi. The upcoming visit will be a shorter one," said an official at Nepali Embassy in New Delhi. "It will be businesslike and focus on specifics." During recent interactions with Nepali journalists in New Delhi, senior officials at the Indian Ministry of External Affairs expressed hopes that the visit would have "a positive outcome."
Joint Secretaries at the MEA Sudhakar Dalela and Raveesh Kumar told visiting Nepali journalists that they expected "new momentum" in bilateral ties after the Nepali PM's visit.
3 primary reasons
After the recent visit of Indian Minister for External Affairs Sushma Swaraj to Kathmandu, Nepal wants to reciprocate a high-level visit
Continue with the time-hounoured tradition followed by all Nepali PMs to visit India as their first destination for foreign visit, particularly because there seems to be strong realisation in New Delhi that the 2015-16 border blockade was an unparalleled strategic blunder.
Eagerness in New Delhi's strategic circle to develop and deepen relations with the Oli government and keenness to see how it rests its ties with India and China
---
---