The beauty of effortless, subtle cinema
Without being loud, 'Is Love Enough, Sir?' says a lot about society's classist attitude that governs everything—including love.

A scene from the recently released 'Is Love Enough, Sir?' that is now available on Netflix. Screengrab via YouTube
bookmark
Published at : January 15, 2021
Updated at : February 7, 2021 09:32
Kathmandu
Busy in the kitchen, Ratna is preparing breakfast for her employer, Ashwin. Although Ashwin is her 'sir', the two share a closeness that makes Ratna feel attached to him. She understands him well, empathises with him. She makes an effort to pacify his broken heart, eventually leading her to fall for him. But her heart gets shattered when she sees a girl coming out of his bedroom. She knows what might have happened with the girl and her employer last night. She feels betrayed.
But at the end of the day, she knows she is just an employee, a house help hired to work for him and even though she's angry, she hides her anger, and tries to be on her best behaviour.
Directed by Rohena Gera, this emotionally packed scene is one of the defining scenes of 'Is Love Enough, Sir'?, a recent Netflix release. But the turbulence of emotions in the scene doesn't play out loudly. Rather, actions take a backseat, and through facial gestures, and subtle and effortless acting, we understand what's going inside Ratna's mind and heart.
Set in Mumbai, 'Is Love Enough, Sir?' is a genre-bending effortless and subtle cinema that makes every bit of its 99 minutes running length count. Every scene is neatly crafted, every character is beautifully written, and every element in the movie helps viewers immerse in a beautiful story.
Ratna (played by Tillotama Shome) works as a house help for Ashwin (played by Vivek Gomber), who lives with his fiance, in a posh apartment. After his brother's demise, Ashwin, who was a writer, had moved to Mumbai from New York. While his life is slowly going back on track, a few days prior to his wedding, he finds out about his fiance's infidelity.
This leads him to end his relationship. He is broken, yet every day puts up a brave face and goes to work.
Meanwhile, Ratna has her own fair share of struggles. Born in an underprivileged family in a rural area, she was married to a man at a young age of 19. However, within four months of their marriage, her husband died. Not wanting to succumb to any societal pressure exercised by society on widows, she leaves her village and comes to Mumbai for her independence.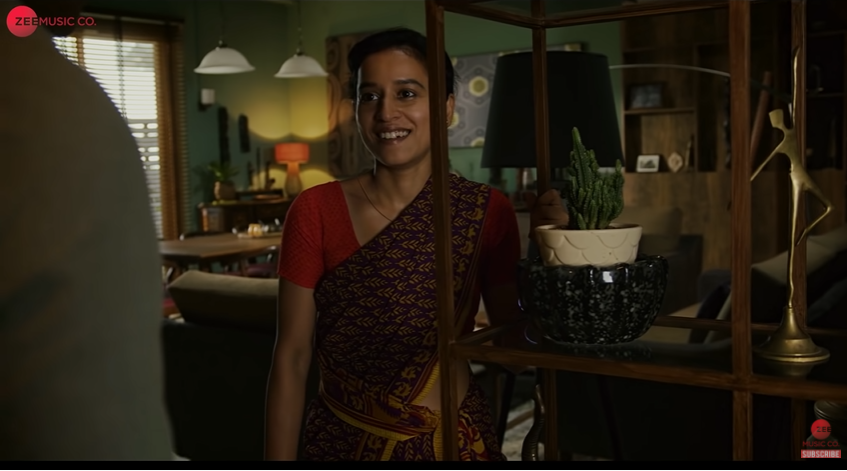 Screengrab via YouTube
But regardless of her own storms in life, Ratna is hopeful and dreams of becoming a fashion designer. Meanwhile, she also empathises with Ashwin, as she tries to pacify and be his cheerleader. Besides performing her regular duties, she stitches clothes for him, answers his phone calls, and even makes an attempt to console him when he's feeling low.
With time passing by, they slowly start falling for each other and the romance that was cooking underneath now is expressed openly.
But for two people who belong to two different sides of the spectrum, loving each other or even thinking of being together is unfeasible. They know what is at stake and how others will perceive their love. But their love is pure and what they feel for each other is something they haven't felt for another person.
Will they get united? Or, like always, will social rules that always try to maintain hierarchy stop them? The film is all about this.
As a director and also the writer, the story Gera presents isn't an extraordinary one. But the way she sensitively handles the issue of love between an employee, a house help, and her employer, reflects her talent and calibre as a filmmaker.
We never see the movie slipping into an overtly sexual zone. Rather, through the dignified performances, impeccable writing, and nuances, we witness an overlapping of two hearts, who regardless of each other's social status or positioning, feel for each other.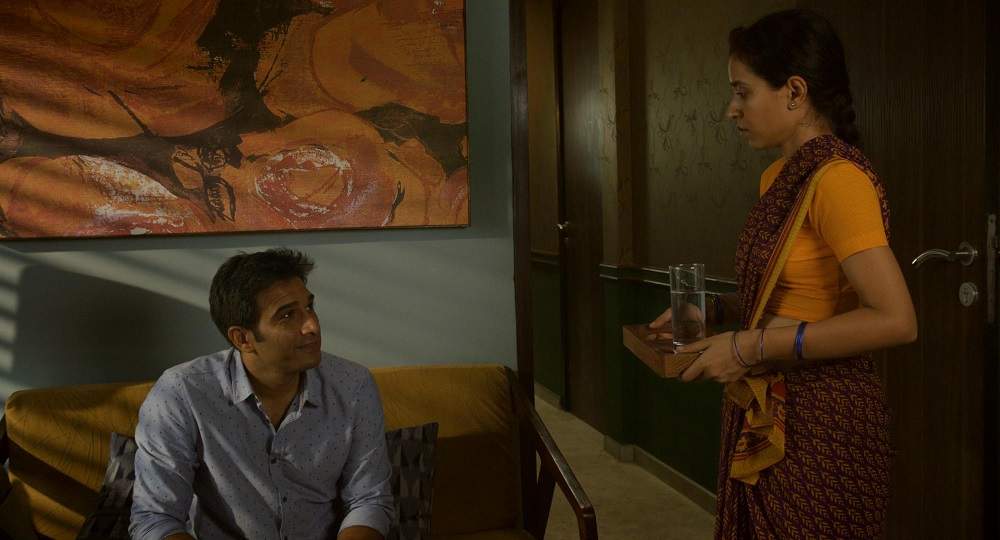 Screengrab via YouTube
Likewise, as a filmmaker, she uses minimalistic means to depict their story, which adds depth to her story-telling. We don't see the protagonists using melodramatic dialogues. Neither do they speak a lot, cry a lot, or even express their love for each other in heavy and deep words. Every emotion and action is subtle, and as an audience one is fully invested in trying to read between the lines.
But 'Is Love Enough, Sir'? isn't only a love story. Through the movie, Gera also craftily criticises society as a whole, and how its archaic system governs people's behaviour towards each other. The sustaining restraint that prohibits the two lovers to live a happy life with each other reflects the never-changing mindset of society, which only allows the union of people of the same strata and social class.
Likewise, throughout the movie, in many scenes, we are exposed to the uncomfortable truth of how people, no matter how highly educated, ultimately discriminate.
Whether be it Ratna sitting on the floor eating in steel utensils or drinking tea from a steel cup while her employee enjoying meals in neatly crafted ceramic plates and utensils, or she walking barefoot whereas other people walking in their shoes in the apartment or the misbehaviour normalised towards Ratna and other house helps by privileged people, Gera presents such discriminatory and classist behaviour to add a social message to her story.
From the production design to cinematography, from acting to writing, there's hardly any department that hasn't performed exceptionally well. As a filmmaker, Gera doesn't only rely on the story, but she makes sure that each and every element—from cinematography to acting to music—is utilised in a way that adds depth to her story.
For instance, in many scenes, Gera relies on music to express the flowing of emotions of the characters, elevating the impact of the scene, without the help of opulent or flashy action or movements. For instance, in a scene, when Ratna is searching for a fabric, which a tailor, whom she is training under, has told her to find, Gera heavily relies on the background score to depict the tense atmosphere.
Likewise, even the details like the character's profession, their aspirations and goals, which are often overlooked in other movies, are paid attention to here.
Ashwin finds solace in words—he was a writer and thus he knows the value of words. That's why as a person, he is a man of few words, as whenever he speaks, he tries to utter words that are deep and meaningful. Meanwhile, among the two, he is keener to form a relationship as he has the writer's mind—prone to imagination and romanticisation.
Whereas, Ratna, who aspires to be a fashion designer, is more practical and logical. Like how designers play with various colours and fabrics, she wants to play with her life, which is reflected in her personality. Similarly, she wants to be independent and gain control in her life, like the designers, who are in full control of their creations.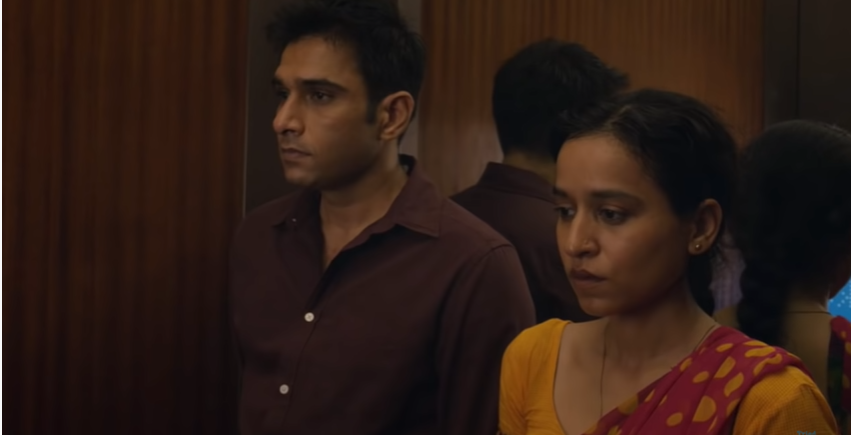 Screengrab via YouTube
The use of space in the movie is equally prominent, as it adds nuances to the storytelling process. As time passes by, both Ratna and Ashwin develop a sense of comfort and understanding for each other, which is denoted by the distance between them.

Likewise with the help of Dominique Colin's cinematography, Gera also successfully depicts the contrasting lives of the two characters. In a few scenes, as the camera glides down horizontally, we see the bedrooms of Ashwin and Ratna. Ashwin has a comfortable and bright living space, whereas Ratna has a cramped and dark bedroom, where she sleeps on a small bed.
Although the movie was made in 2018 and premiered at the Cannes Film Festival that year, it took almost three years for the makers to make the movie widely available to a larger audience. The wait might have been long and difficult for the makers, but now after its release, one thing they should be happy or be immensely satisfied with is the art they have created.
Each and every scene is perfection. Every element from acting to writing is top-notch. It's a kind of effortless, subtle movie that will melt your heart. It's a kind of movie that will make you invested the whole time. But most importantly, it's a kind of movie that will help you to grow and be a better person.
________________________________

Movie: Is Love Enough, Sir?
Directed by: Rohena Gera
Starring: Tillotama Shome, Vivek Gomber
Stars: 4 out of 5
---
---