Consumer fraud proliferates as government drags its feet
World Consumer Rights Day is celebrated every year on March 15, but there has been little respite for harassed Nepali consumers, activists say.

POST FILE PHOTO
bookmark
Published at : March 14, 2022
Updated at : March 15, 2022 12:12
Kathmandu
Pradeep Baniya Chhetri often gets bewildered when going shopping because he finds the prices of goods changing hourly like stock quotes. What upsets him most is the wildly fluctuating cost of food.
"I feel like I am being cheated everywhere," Chhetri, 52, who owns a handicraft shop in Indra Chowk, told the Post.
"Sellers say whatever prices they like. There is no market monitoring," he said, adding that, in most cases, consumers do not even know what is consumable.
According to consumer activists, sales of adulterated goods are going on unchecked everywhere. Nepal has been battling for a long time to clean up its tainted image as a bad place to shop. Consumers are being cheated left and right, but the government isn't doing much to change that, they said.
"There is no right place to lodge complaints either. I have heard that we are consuming vegetables laced with pesticides even after paying high prices," Chhetri said.
World Consumer Rights Day is celebrated every year on March 15, but rising global awareness about consumer rights will not make much of a difference for consumers like Chhetri who are defrauded in price, quality and quantity, say activists.
From making obscure contracts to purchase Covid-19 vaccines to issuing fake PCR reports to the public, the pandemic period was a bumper year for scammers.
The biggest fraud was the sale of "duplicate" honey. In January, the Metropolitan Crime Division arrested Naresh Shrestha, 38, of Sindhupalchok for producing and selling fake honey.
Police also confiscated 600 kg of the bogus product which he had made by mixing glucose and sugar. For a long time, Shrestha had been distributing his duplicate honey to wholesale and retail markets, including hotels and restaurants in Kathmandu, Bhaktapur and Pokhara.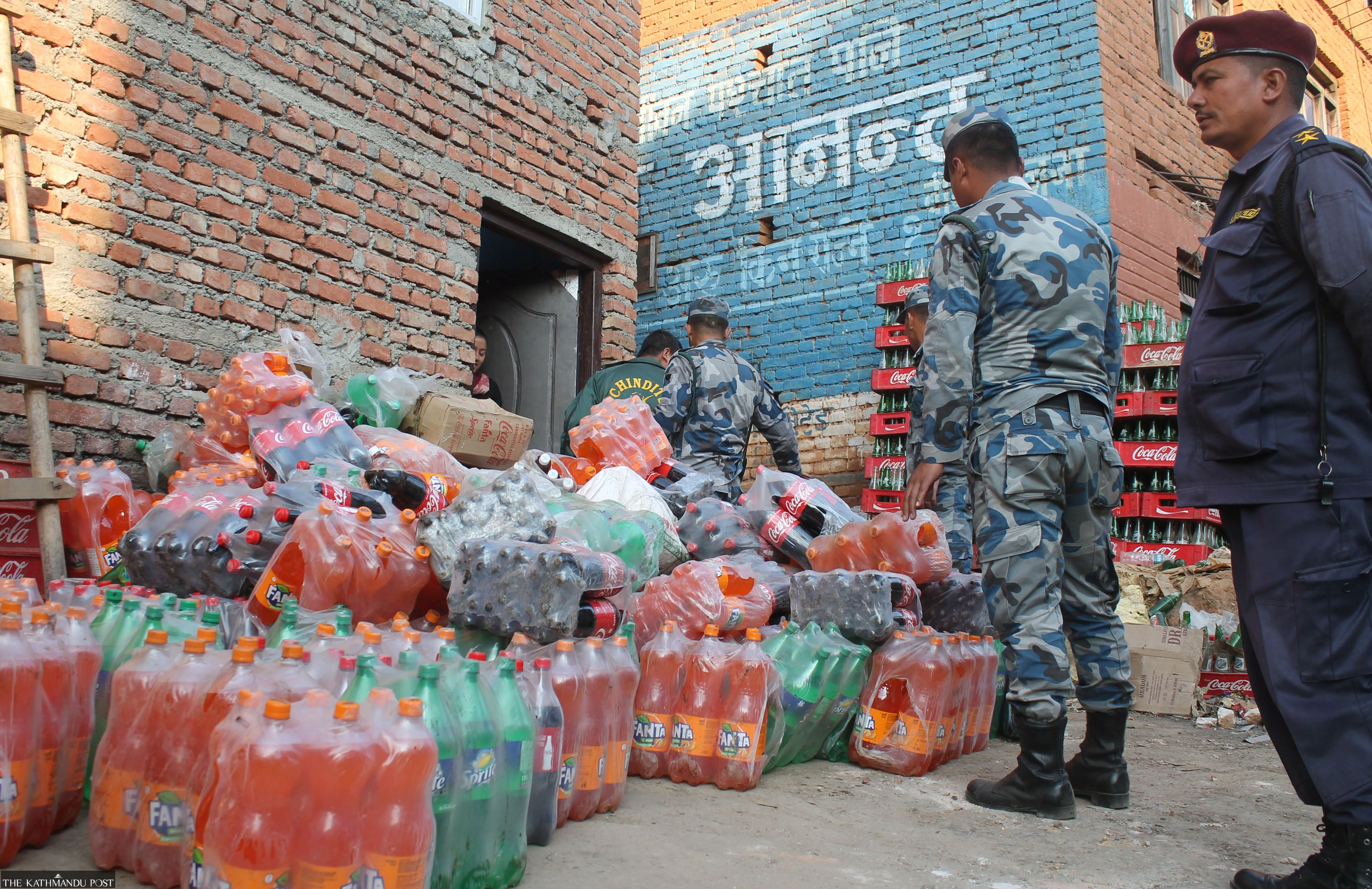 POST FILE PHOTO
In February, police raided Sparsh Food Products and Packaging Company located at Sunakothi in Lalitpur which made bread and cookies. According to the police, the factory was making cookies using expired bakery products, which could cause serious health issues.
A joint team of the Department of Commerce, Supply and Consumer Protection Management and the Nepal Police swooped on the warehouse of Agad Nepal Venture in Balaju last August, and found large stocks of date-expired packaged food products like pasta, biscuits and chocolates.
Police seized a labelling machine which the traders used to relabel the packages with new expiry dates. They found hundreds of tonnes of packaged food products like chocolates, choco chocos, Swiss rolls, soy chunks, Mexican vegetable cracker biscuits, carcakes, pasta and other items.
Last August, the Nepal Police arrested two people at Sanobharyang-15 and Bhote Bahal-22 for relabelling expired cosmetic items like body spray, air freshener and shampoo.
The Nepal Police have arrested several staffers and middlemen of hospitals for producing fake PCR reports without collecting swabs and testing them.
Consumer rights activists say that, in many cases, such unscrupulous traders are protected by powerful political party leaders and government officials.
"The government is not sensitive towards consumers. It is also not bothered to effectively implement the consumer rights protection law," said Bishnu Prasad Timilsina, general secretary of the Forum for Protection of Consumer Rights-Nepal.
"In Nepal, political party leaders, powerful businesspersons and brokers collude with each other for financial benefit. People pay the price," he said.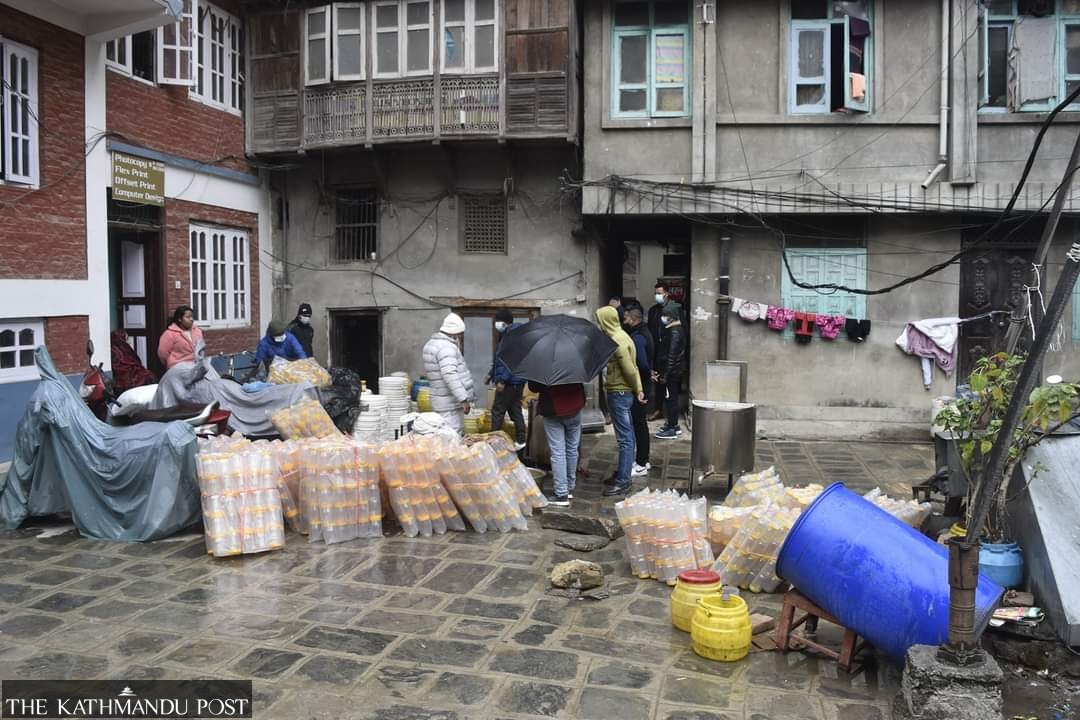 POST FILE PHOTO
Food adulteration is widespread in Nepal with a long list of food items ranging from milk, dairy products, spices and water to tea, edible oil, and lentils including others found to be contaminated with unhealthy ingredients.
Consumer rights activists said the production and distribution of adulterated and expired foods kept rising even during the lockdown period.
"Consuming expired food items and fruits and vegetables contaminated with pesticides impacts the liver and reduces immunity. It might cause cancer in the long term," said Dr Atul Upadhyay, a nutritionist.
"The relabelling of expired packaged food products and even cosmetic items is concerning these days. The harmful toxins in expired food affects human health in many ways," he said.
"The rights of consumers are addressed in the constitution. There are several laws related to protecting consumers, but they are not implemented in reality," said Timilsina, a consumer lawyer.
World Consumer Rights Day was inspired by then United States president John F Kennedy, who sent a special message to Congress on March 15, 1962, in which he formally addressed the issue of consumer rights.
The consumer movement first marked that date in 1983, and now mobilises action on important issues and campaigns on that day every year.
In Nepal, one of the world's poorest countries with a low human development index, where political instability is frequent, ordinary people yearn for justice for months and years even in fraud cases.
In 2018, Nepal amended the Consumer Protection Act which contained a provision requiring the government to establish a consumer court. On February 20, the Supreme Court ordered the government to establish a consumer court in each of the seven provinces.
To establish consumer courts, the Ministry of Industry, Commerce and Supplies needs to make the first move, and the Ministry of Law, Justice and Parliamentary Affairs needs to approve it.
But since Sher Bahadur Deuba became prime minister in July last year, he has not appointed a new minister of industry, commerce and supplies to replace the old one who stepped down. Consumer rights activists doubt the court order will be implemented.
"Lack of coordination between government bodies has always been a problem," said Timilsina. "The long vacant position of industry minister shows how much the government is concerned and committed to consumer rights," Madhav Timalsina, president of the Consumer Rights Investigation Forum, told the Post.
"It's a big question whether the government will obey the order of the Supreme Court to establish consumer courts."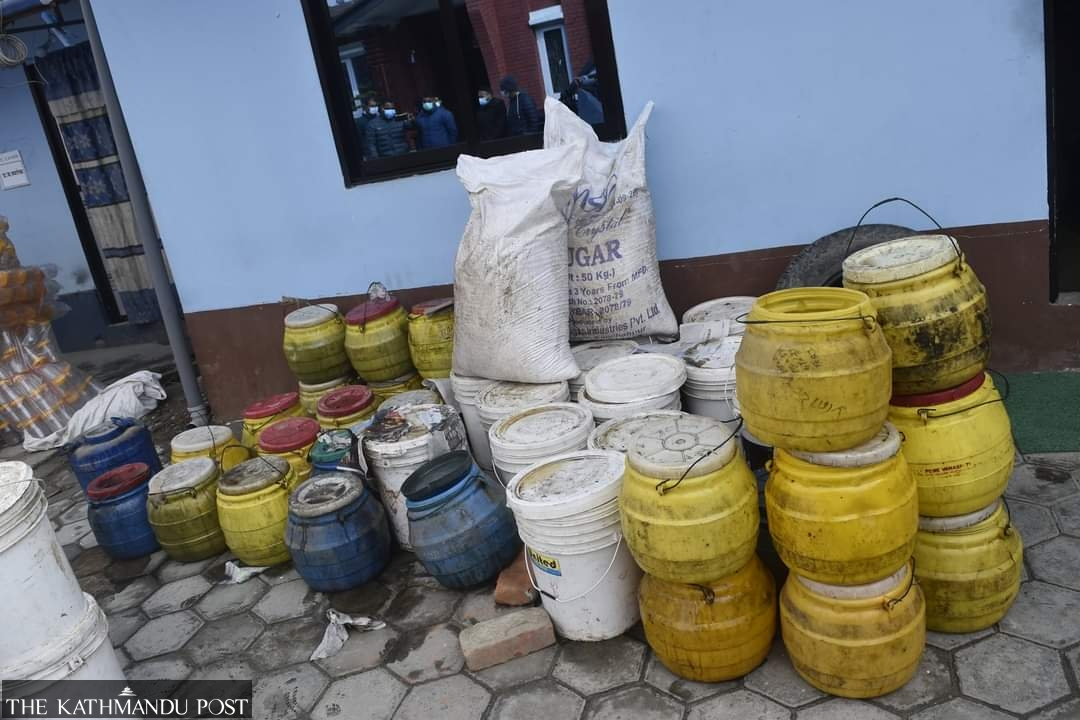 POST FILE PHOTO
As consumers don't want court cases, particularly going to the Supreme Court, opportunist traders take advantage.
"But once consumer courts are established, it will be easier to file complaints and there will be few hassles. This will lead to the development of a culture of standing up against traders who cheat consumers," said Timalsina.
"The government has not been able to do even basic things to protect consumers. But the court will do it," Timalsina said.
"There are many shortcomings in the government's monitoring bodies. They normally do not interfere in the market when prices of essential goods like sugar and oil go up. There are no effective quarantine labs to test most of the imported consumable goods," he said.
"Besides, there is a need to amend the consumer law which provides very minimal punishment to unscrupulous traders and manufacturers. Now, with the announcement of local elections, traders start hiking prices because they pay for the political parties and the money is raised from consumers," said Timalsina. "Government bodies remain mere spectators."
Kitchen expenses have increased by three to five times, making it hard for ordinary people like us to survive," said Chhetri. "I feel cheated at every step in the market because there is no presence of the government for people like us," he said.
---
---