Pokhara reopens with hopes for tourism economy recovery
The Gandaki government has invited ambassadors and diplomatic representatives of 20 different countries to Pokhara to celebrate the World Tourism Day, which falls on September 27.

All adventure activities including ultralight, zip flying, bungee jumping, canyoning in Pokhara are now fully open. POST FILE PHOTO
bookmark
Published at : September 26, 2021
Updated at : September 26, 2021 21:05
Pokhara
After months of rotating on-again, off-again closures, Busy Bee Cafe, a popular restaurant in the Lakeside, Pokhara, has reopened to the public.

The restaurant is getting visitors again, a sign of the pent-up demand for eating out as Nepal begins its second reopening amid the Covid-19 pandemic.
Nepal, on September 23, threw away the seven-day quarantine requirement and resumed issuing on-arrival visas to all vaccinated foreign travellers in a bid to bring its virus-ravaged tourism industry back to life.
Visitors should have received their last dose of Covid-19 vaccine at least 14 full days prior to entering Nepal. Those who are not vaccinated or partially vaccinated will not get on-arrival visas. They have to get their entry permits from Nepali diplomatic missions, and also spend 10 days in quarantine in government-listed hotels.
Jack Tamang, manager of Busy Bee Cafe, is excited to see the crowd coming back to his restaurant. "We are full on the weekend," he said.
Tourism in Pokhara is returning to normal. But foreign tourists have yet to arrive.
PHOTO COURTESY: POKHARA ULTRALIGHT
Travel trade entrepreneurs said that the number of domestic tourists visiting Pokhara has increased substantially after the local administration lifted the restrictions on September 17, two weeks after Nepal lifted the second lockdown.
All adventure activities including ultralight, zip flying, bungee jumping, canyoning in Pokhara are now fully open. However, paragliding is expected to start next week.
"Before starting paragliding, we have to check the safety measures. All necessary equipment, including gliders and harnesses—should be properly inspected and tested," said Krishna Bhandari, president of Nepal Air Sports Association. "We are planning to begin paragliding next week."
Pokhara is unique in nature. It provides a panoramic view of snow-covered mountains, lakes, gorges of Seti River, caves, green hills, and waterfalls.
Bikal Tulachan, president of the Hotel Association of Nepal western chapter, said 80 percent of the hotels in Pokhara are now fully operational. But, these hotels have an occupancy rate of only 10 percent as foreigners have yet to arrive.
"The hotels have started to recall their employees who were sent on forced leave," he said. "We are hopeful that with the rise in the number of domestic and foreign tourists, occupancy will gradually increase."
Tens of thousands of people were furloughed as Nepal's hospitality industry was badly hit by coronavirus.
Laxman Baral, president of Restaurant and Bar Association Nepal Pokhara chapter, said footfall of domestic tourists in Pokhara increased as soon as the lockdown was lifted. Restaurants are allowed to open till 11:30 pm while discos and bars are allowed to open till 1:30 am.
According to the Pokhara Tourism Council, about 50 percent of the tourism workers in Pokhara have been fully vaccinated against Covid-19.
Gopi Bahadur Bhattarai, chairman of the council, said tourism in Pokhara is safe so far as they are adopting strict health safety protocols. "People can, without hesitation, visit Pokhara now."
Tourism entrepreneurs in Pokhara are happy with the government's decision to issue on-arrival visas to vaccinated foreign tourists.
There are currently 781 active Covid-19 cases in Pokhara.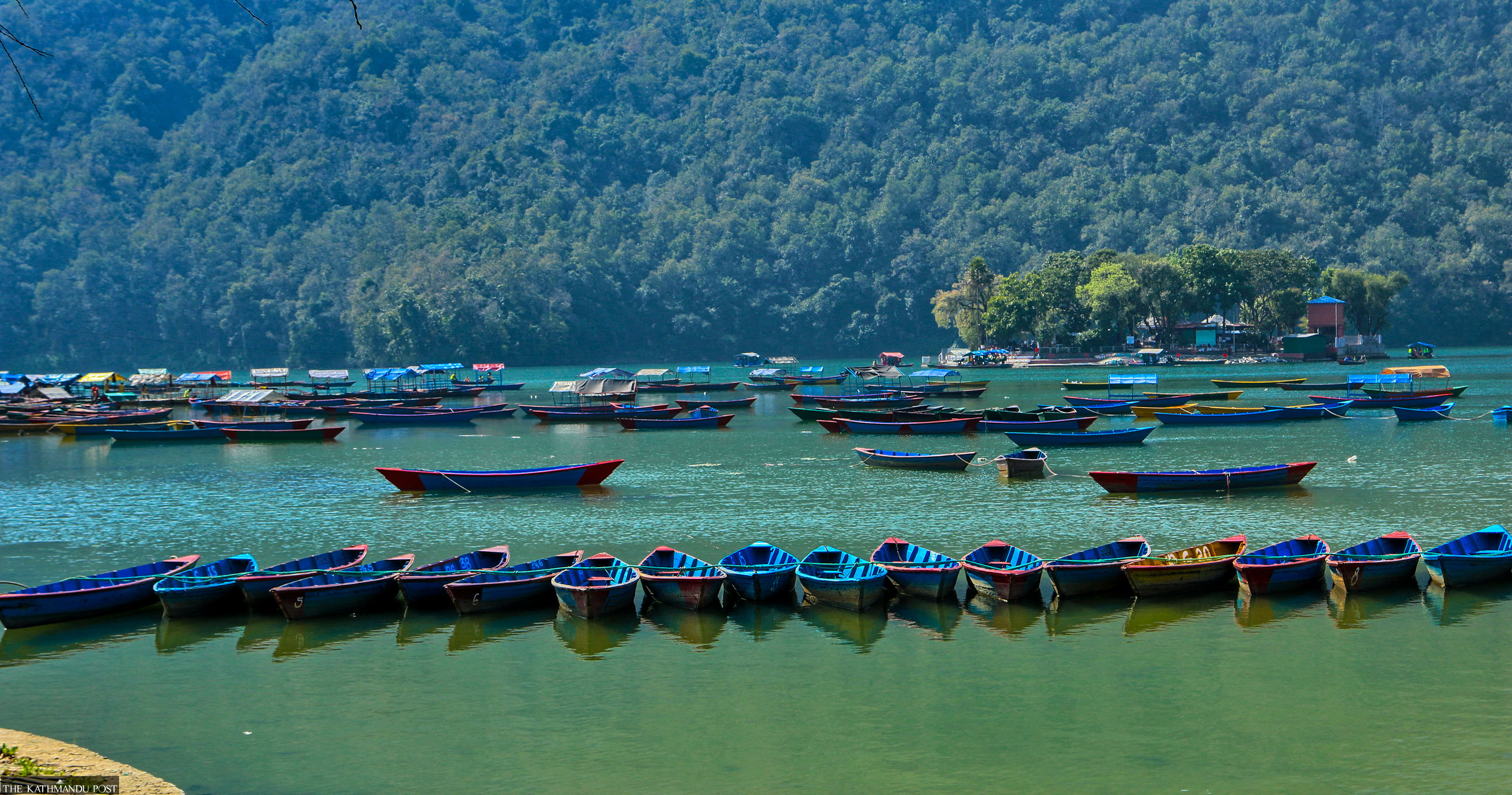 POST FILE PHOTO
The Annapurna Base Camp, one of the popular trekking trails at the Annapurna Conservation Area, also opened from September 17.
Dilip Gurung, secretary of the Chhomrong Tourism Management Committee, said that tourism workers in the Annapurna Base Camp trekking trail have been vaccinated and a health desk has been set up to facilitate trekkers.
The area receives 20-22 trekkers daily, including a few foreign tourists.
Babulal Tiruwa, conservation officer at the Annapurna Conservation Area Project, said that foreign tourists are allowed to trek on the basis of their vaccination certificate or a negative PCR report.
Pokhara is celebrating the World Tourism Day 2021, on Monday, with much fanfare.
The Gandaki Province has invited ambassadors of 20 different countries to Pokhara to celebrate World Tourism Day, which is annually celebrated on September 27.
They will participate in a day-long street festival organised by the Pokhara Tourism Council on Monday.
Pom Narayan Shrestha, vice-chairman of the council, said that ambassadors and foreign dignitaries have been invited to Pokhara in coordination with the Ministry of Foreign Affairs to spread the message that Pokhara is open and safe to visit.
Pokhara is both the gateway and endpoint for those trekking the Annapurna Circuit.
It was a transit point for mountaineers during the 1950s when Annapurna I (8,091 m) was climbed on June 3, 1950 by a French national Maurice Herzog and a team of mountaineers, exposing Pokhara as a mountainous tourist destination in the world.
The first commercial trekking tourism operation was started by British Colonel Jimmy Roberts in association with a global package tourism pioneer, Thomas Cook (United Kingdom) in 1966. And the Siddhartha Highway was completed in 1968. The highway starts at Nepal–India border near Siddharthanagar and ends in Pokhara.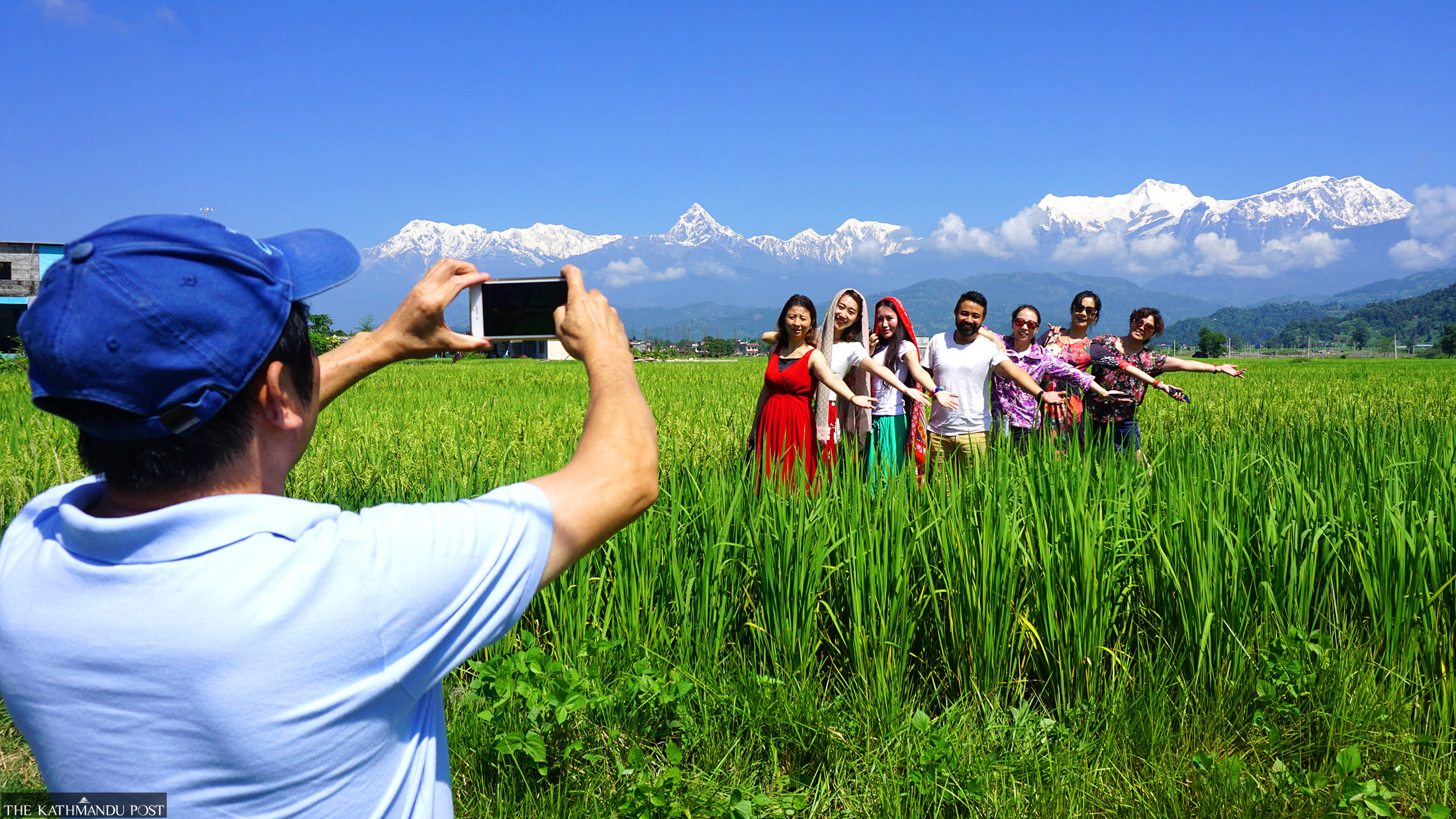 POST FILE PHOTO
According to the International Finance Corporation study report, Pokhara was a favourite destination for western hippies during the 60's and 70's who were adventure seekers and explorers. Their contribution is still remembered in the sense that they popularised those places through photography.
The physical development plan of Pokhara was formulated in 1974. The Prithvi Highway was constructed to connect Pokhara with Kathmandu in 1976. The professional tourism development in Pokhara was started at the end of the 1970's.
Pokhara became popular as the gateway to Royal Trek starting from Kalikastan ridge in the Begnas Lake area. Prince Charles of Wales was the pioneer to popularise it.
Pokhara has gained popularity as the gateway for various popular treks like Annapurna Circuit trek, Annapurna Sanctuary trek, Ghandruk-Ghorepani, Mardi Himal trek, Jomsom-Muktinath, Nar- Phoo, Dhaulagiri round and Dolpo treks.
---
---