'Nepal likely to witness normal monsoon this year'
Nepal is likely to witness a "normal" monsoon this year, a precursor to higher summer crop output and economic growth.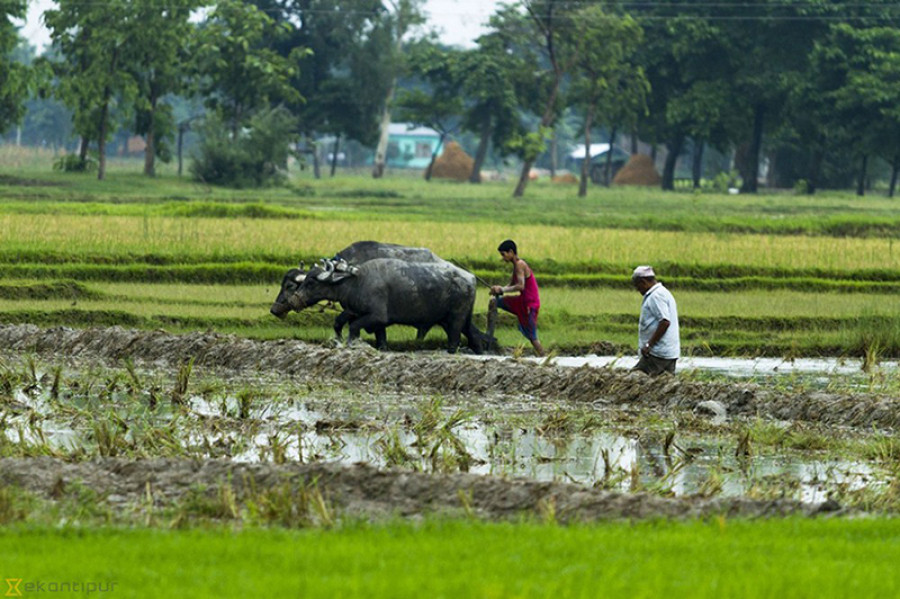 bookmark
Published at : April 22, 2018
Updated at : April 22, 2018 18:46
Kathmandu
Nepal is likely to witness a "normal" monsoon this year, a precursor to higher summer crop output and economic growth. The consensus statement of the 12th session of the South Asian Climate Outlook Forum (Sascof) released on Friday says most of South Asia, including Nepal, is most likely to receive a normal rainfall during the monsoon, which extends from June to September.
The forum held its meeting in Pune, India from April 19-20 and was attended by experts from South Asian countries.
"Monsoon is likely to be normal. There is a very slim chance of a deficient monsoon this year," said Rishi Ram Sharma, director general of the Department of Hydrology and Meteorology.
However, there is a possibility of development of weak El Niño conditions in the latter part of monsoon, said Sharma. "But this will not affect Nepal, as monsoon would have ended by then."
If the prediction of the Forum comes true, Nepal will receive normal monsoon for the third consecutive year, albeit the outlook has indicated below-normal rainfall in some parts of southern, northwestern and northeastern South Asia.
A good monsoon in Nepal is synonymous with higher agricultural yields. Greater production of agricultural products lowers prices of essential food commodities and imports. Even institutions like the central bank acknowledge that the amount of rainfall has the power to sway economic growth rates in the country.
Monsoon is the backbone of Nepal's agricultural sector—which accounts for about 29 percent of the Rs2.6-trillion economy—as two-thirds of the country's cultivable land lacks round-the-year irrigation facility.
An above-normal monsoon recorded in the last fiscal year helped Nepal secure the biggest paddy harvest in history. Paddy output, in the fiscal year 2016-17, jumped 21.66 percent to all-time high of 5.23 million tonnes, bucking the trend of two consecutive years of falling harvests triggered by drought.
Higher paddy production in that year helped the farm sector to register a nine-year-high growth rate of 5.32 percent. This led the country to post a 23-year-high economic growth rate of 6.9 percent.
Normally, monsoon begins on June 10 in Nepal and lasts till September 23.
"Normal monsoon will definitely help the country's agriculture and rev up economic growth in the next fiscal year. But there are also chances of floods, inundation and landslides caused by heavy rainfall," said Sharma.
The country suffered record floods in the current fiscal year following torrential rains from August 11-14 that inundated huge tracts of land in 31 districts. This is likely to reduce paddy output by 1.49 percent to 5.15 million tonnes in the current fiscal year and squeeze the farm sector's growth, according to the Ministry of Agricultural Development. Despite the fall, the paddy harvest will still be second largest in the country's history.
---
---