With new session two weeks away, here's what schools offer
As the new academic session is about to begin, parents have started scouting for the right schools to send their children. Concerned parents look for institutions that not only impart curriculum-based knowledge, but the ones which also prioritise overall development of their wards.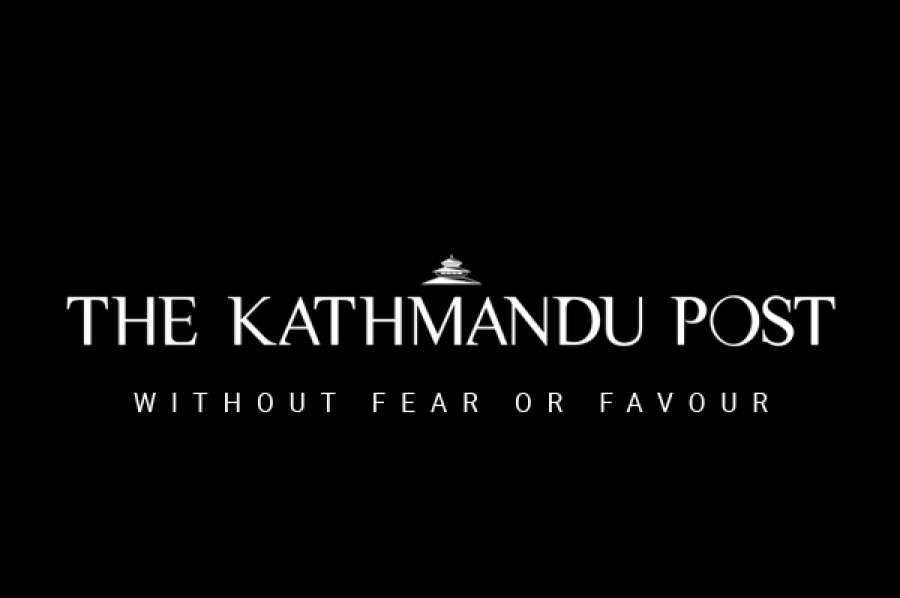 bookmark
Published at : March 30, 2018
Updated at : March 30, 2018 09:22
Kathmandu
As the new academic session is about to begin, parents have started scouting for the right schools to send their children. Concerned parents look for institutions that not only impart curriculum-based knowledge, but the ones which also prioritise overall development of their wards. The number of such institutions offering a 'world class' education seems to be on the rise. Several schools in the country have been offering quality education in the hopes of producing future leaders and global citizens at an affordable rate. With the admission deadline right around the corner, parents are likely to get anxious about choosing the right school for their children. The Post has brought together a list of excellent schools to help parents narrow down their choices.
Dhruba Prasad Pokharel
Principal, Valley View English School
Our high standards are a credit to the hard work of the children, staff and the support of the parents. The methods of teaching used are varied and flexible and school activities are tailored according to the needs of the children. Through our commitment to equal opportunity, we ensure that all children have equal access to the curriculum and that they develop a positive image of themselves. We nurture students to grow physically, mentally and socially through our updated curriculum and co-curricular activities. We are always looking for new and innovative ways to make learning enjoyable and challenging. We do not stand still as we are constantly aiming to improve everything we do.
Rajendra K. Ghising
Chief Executive, Kathmandu World School
We have a world-class infrastructure supported by our state-of-the-art facilities, and provide an environment where learners are engaged in holistic, meaningful and innovative learning experiences. Our faculty members are highly accomplished, experienced and well-trained individuals who are driven by values that place students and their holistic development at the core. We emphasize the value-based progressive teaching-learning approaches for which we have adopted the internationally recognized IPC (International Primary Curriculum) framework and pedagogy in order to effectively deliver our national curriculum in lower elementary classes.
Surendra Shreshta
Chairman, Chairman
Since its establishment, the school has been providing high quality education to its students. Over the years, it has exhibited dedication, determination, excellent academic performance, practical and theoretical modalities, interactive learning environment and soft skill development program in a short period of time. And now it has become a big institution which spans various levels of education starting from class one to bachelor level. The student-friendly operational technique and co-curricular and extra-curricular activities in this institution not only feed academic knowledge but also encourage and motivate students to become better global citizens.
Rohit Akhtar
Director, Pennwood Academy
As a reputed school in the valley, Pennwood Academy is renowned for its experiential teaching methodology and is located in a pleasant location at Maharajgunj, Chakrapath.
A healthy learning ambience, excellent education, a rigorous and progressive curriculum, spacious campus with abundant play and recreational activities is our specialty. We cater children from Play group to Grade Ten, using theme based learning and hands on Real life experiences. Spanish language, culinary arts, Karkhana and many more add to our spectrum of teaching practices and distinguish us as an extraordinary school.
Girley Agarwal
CG Education, Senior General Manager
We aspire that our students should be physically healthy, academically sound, emotionally and spiritually balanced. The school should be safe, secure and have a happy environment. We want to focus on learning as our main goal. In order to achieve our objectives, we will leave no stone unturned. As educators, we not only have to deal with the academics but also see that our students grow in physically, emotionally and spiritually. To mold young fertile minds is a difficult task that takes years of dedication, patience and perseverance. In spite of all odds, we are confident that we will fulfill the aspirations and ambitions of all our stakeholders.
Sirish Khadka
Principal, Olympia World School
Olympia World School is running under the prompt management of a young and dynamic team under the effective guidance of veteran professors and prominent academics is a co-educational English Medium Institution. The achievements of our students are measured not only in terms of grades they obtain, but also as how tactfully they apply learning in their personal lives and adapt in a social scenario. The children are eager beavers who are preparing themselves for bigger opportunities in life. Our untiring efforts are to balance academics, extra and co-curricular activities, discipline, value systems and life skills for sound and desired individual growth. Olympia is the first school in Nepal to introduce 'Smart Class programs'.
Binod Prasad Yadav
President/CEO, Machhapuchchhre International School
Machhapuchchhre School, a school for change-makers, is led by a visionary personality Dr. Binod Prasad Yadav and his team to impart a world class education at an affordable fee. Our faculty is trained in using the 'smart classroom program' thus taking a progressive approach to explore the full potential of children. The children enhance their critical thinking and problem solving skills in a participatory way in child friendly classrooms. Our facilities are also seismic safe buildings. So, the school can undoubtedly be a good choice for parents in search of a progressive education for their children in a highly competitive market for education in Kathmandu Valley.
Karna Bahadur Shahai
Founder Principal, Panini School (PEN Network)
Our aim is to equip future generations with knowledge of the world at large as well as help facilitate their spiritual, physical and mental growth. The resources we offer include formal education coupled with technical education taught at Pentagon Technical College and Cambridge College of Engineering affiliated to C.T.E.V.T. Above all, our conviction is to implement our programs of a world class standard in Nepal. We hope to impart core understandings of ethical and moral values and connect students to local and global communities through programs like semi-residential and full boarding systems.
Him Lal Ghimire
Principal, Genius (IBPYP Candidate) School
Education is not only about gaining knowledge and skills but also discovering a lifelong learning process and being competent with the global society. As the world rapidly changes, so do our needs and students must be hungry to always learn more, even as adults. The happiest people in the world are those who are living up to their dreams and expectations. Parents have aspirations regarding their child and most of them face a dilemma while choosing the right school to bring out the best in their child. A strong sense of common purpose pervades our learning community at Genius. We would be happy to see you all at Genius School, where learning is active, creative, constructive and trans-disciplinary.
Krishna Prasad Adhikari
Founder and Principal, Valley Public High School
Driven by a strong desire to implement his vision of what is now the School motto, "Let the light of education spread," a strong team of dedicated academics established Valley Public High School in 1993. Since then the underlying ethos of the school has been to produce, within a challenging but supportive environment, high quality learning, inquisitive students with a strong work ethic, empathy for others and with the potential to become future leaders. The school seeks to draw students from diverse social and economic backgrounds. It is equipped with an extensive information technology centre, science laboratory, library, e-library and an audio visual centre.
Surendra Bikram Prajapati
Principal, Vinayak Shiksha Niketan English Secondary School
With three decades of academic excellence, this institution has been able to deliver practical and quality education while meeting the demands of the country. In the course of dispersing the light education, it has got some bona-fide results like, Silvia Bajracharya, one of Vinayak's 'Icons' who managed to secure the Nepal Top position with a score of 93.63%. Over the years, many of our students have actively participated in various international events.
Indeed, our school has been focusing on life oriented skills, concurrent technologies and culturally valuable education for the students enrolled in our rigorous academic environment.
Subas Neupane
Founder Director, Apex Life School
We believe that Apex Life School is the center of excellence, embracing good culture, the right conduct, and practical educational trends in Nepal. We render quality education with a well-furnished infrastructure and offer a great learning ambience. We provide an atmosphere to our students for holistic development, where children are encouraged to bring-out their potential. This can only be possible in a holistic, student-centric environment. The talents, skills, and abilities of each student need to be identified, nurtured, and encouraged so that he / she is able to reach a destination. We heartily welcome you to collaborate and enroll with Apex Life School.
Niladri S. Parial
Principal, Triyog High School
We offer the best child-centered education of international standards which balances national curricular requirements with progressive, integrated teaching-learning techniques. Our distinct 'DO-REFLECT-APPLY' approach ensures that students experience, share, process, and apply their learning in an environment ideal for self-learning and growth, where teachers are but facilitators. We lay strong emphasis on children's needs, abilities, and interests so that they grow to be reflective individuals with a love for learning. Our vibrant ECA, CCA, and After-School programs focus on building vocational skills and expose the children to specialized technological, sports, music, and arts education. Our unique Learning Societies and Maker space, mentored by sector experts, teaches students real-world skills to help them in their future endeavors.
Geeta Rana
Founder Principal, Galaxy School
Galaxy enrolls in students in the nursery level and grade one. It seeks to involve our students in an active academic community which cherishes diversity of thought and expression. In doing so, we will help our students discover ways in which they can most effectively contribute to the common good.
The school believes that proper education can be imparted to children only when the School, the Home and the Society work in tandem to honour the spirit of mutual respect. We will help our students discover ways they can most effectively contribute to the common good with love and service.
Ajaya Ghimire
Ace School, Chairperson
Ace School, like all other Ace educational institutions, provides student-centred learning environment. While our students learn and develop, they enjoy the process of their development. The school is committed to the philosophy that every child can learn, not all children learn the same way, and not all will learn at the same pace. We value academic excellence and holistic development of children. We emphasise that children develop key competencies required to successfully navigate the challenges and opportunities the modern-day world offers. Our children must learn to act independently and assume responsibility for their actions and behaviours.
Govinda Bahadur Karki
Executive Chairperson, Lyceum Paradise Academy
Besides all common things for school education, Lyceum gives necessary stress on research and counseling as well as process of socialization to establish good nature. Unlike traditional approach of educational methodologies, Lyceum focuses on class presentation, case study, and creative writing report writing as their co-curricular activities. Well managed Extra Activities for career advancement of the students are the asset. There's the provision of well managed Educational Management Information System and online homework, feedback system. The path to total quality and establishing well cultured and creativeness of students are not blocked by any cannon of traditional approach of learning.
Yuvaraj Sharma
Himalayan White House World School
Himalayan White House World School is known for its innovative teaching strategies that transcend simply preparing for examinations. Our aim is to create lifelong learners and achievers. Our lessons are driven by cross-fertilization of ideas, team games, competitions and collaborative work. Through an online learning system, we enable our students to become proficient at using technological tools that have become the standard across the globe. We are now into our 18th year and we have already made significant achievements and garnered success stories and lifetime memories of young hearts and agile minds. Aided by modern libraries and laboratories, all classes are equipped with smart-boards.
Dwarika Nath Amgain
KMC School
In its 12 years of history, the KMC School has become a matter of national pride for its quality education. The school has been offering well-timed and updated moral education alongside adapting science and technology for practical education. Over the years, the school has been awarded numerous accolades for its outstanding contribution in the education sector. We as an educational institution have prioritised bringing out student's inherent talents through practical methods. As a result, our students have been able to excel in every sector due to their discipline, dedication and high confidence, which has made the school a top choice among parents.
Kirti Prasad Pandey
Principal, Rai School
For an excellent teaching-learning environment, the expertise of the teaching faculty is as significant as any other factor. We believe teachers should adopt the quality of loving, caring, sharing and helping each other for the sake of the student's future. As an institution, equipped with all the resources and an outstanding team of teachers, we are proud of our potentials that will surely prove instrumental in making your children better leaders and a global citizens. We are committed to develop academic competence, personality growth, championship winners at various academic and co-curricular activities in days to come. We would like our children to grow to be honest, hardworking, and knowledgeable like Eklavya and Bhakta Prahlad.
Ranjana Pradhan, Principal
Nightingale International Secondary School
Education being the gateway to a better life, your investment on your children's education today is sure to bring good fortune for them tomorrow. In a sense, we, parents and teachers, are sailing in the same boat. We share the same interest and aim to reach the same destination. We along with parents want to achieve something sublime. We want to assure all of you that we will certainly be helping you rear your children to be great achievers. The evidences of our remarkable achievements in the previous S.L.C. & S.E.E. Exams paired with the various awards in different fields, we hope, are sufficient for you to be assured of this.
Madhu Lohani
Principal, Sudesha School
Spread across 12 ropanis, our school is equipped with all the facilities required for the wholistic development of our students. A complete Montessori system is adopted for teaching nursery, LKG and UKG students, while a teacher is arranged for every seven students in the pre-primary classes. We have aligned our teaching-learning activities according to the intellectual needs of the student. They are encouraged to take part in group work, project work, group discussion, presentation etc. Besides preparing them for identifying and resolving the problems around them, they are also involved in the SCOUT, Red Cross, Eco-Club, Friend of Zoo, Yoga, Meditation and other forms of arts.
Prajwal Koirala
Principal, Riviera International Academy
In today's world, three components contribute to making students competent citizens: knowledge, skills and moral values. Thus, in order to enhance the learning of the students, Riviera has managed an exclusive curriculum to facilitate the students with creative writing, extra reading and life skills classes. In today's globalized world, in the context of producing human resources capable enough to compete in the global market successfully, the school has been conducting research based teaching-learning through smart class and e-library which has contributed to promoting a technology based education in the country.
For the integrated development of a child, the school has run extra curricular activities by offering classes on music, dance, arts and crafts, drama, and sports.
Rabindra Jung Thapa
Executive Chairman, Reliance International Academy
As a well known educational institution, we have been focusing modern education which not only centered around passing examinations with good grades but that builds character and imparts hands-on knowledge. Teaching students, understanding their psychology, training them in various foreign languages in order to prepare them for a global market, as well as our incorporation of the use of digital technology in teaching makes us one of the most sought after institutions at present. Promoting group work over individual activities and our comittment to the all-round development of students is done in a bid to produce better persons and good citizens, which has always been our goal.
---