Nepal seeks Covid-19 vaccine doses from Bhutan
Officials say Kathmandu has requested around 300,000 AstraZeneca doses from the Himalayan kingdom, which has fully vaccinated most of its adult population.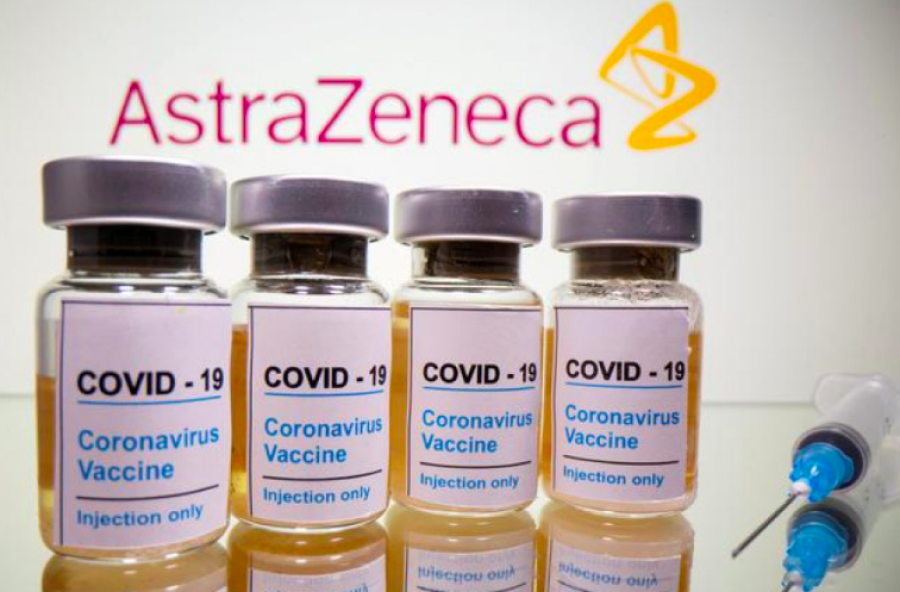 Reuters
bookmark
Published at : August 1, 2021
Updated at : August 1, 2021 11:32
Nepal has written a diplomatic note to Bhutan, seeking 300,000 doses of AstraZeneca vaccine.
A senior Nepali official in Kathmandu and Nepali diplomat based in New Delhi confirmed to the Post that a request has already been sent to Thimphu through the Nepali embassy in Delhi.
Bhutan is said to have a surplus of AstraZeneca vaccines as it has completed inoculating 90 percent of its population, according to a Nepali official familiar with the diplomatic communication between Kathmandu and Thimphu.
"Nepal has communicated to Bhutan if the surplus doses could be supplied to us on condition that we would return when we have the vaccine or any other support we could extend," said the official who spoke on condition of anonymity.
Despite becoming one of the first countries in the world to launch its vaccination drive, Nepal has been struggling to secure vaccine doses.
Around 1.4 million people aged 65 and above who were given the first shots of Covishield, the AstraZeneca type vaccine manufactured by the Serum Institute of India, in the second week of March have been waiting for their second doses. However, the government has not been able to secure any additional AstraZeneca doses.
Officials say if the 300,000 doses of AstraZeneca can be secured from Bhutan, Nepal can start administering them to the elderly as second shots, as the government waits for the 1.6 million AstraZeneca doses due to arrive from Japan.
"We are expecting a draft copy of the memorandum of understanding from Bhutan," said a Nepali diplomat in New Delhi. "Once we agree on the MoU forwarded by Bhutan, then there will be a tripartite agreement between Nepal, Bhutan and the vaccine-producing company for the delivery of the vaccine."
The diplomat, who talked to the Post on condition of anonymity because he was not authorised to speak to the media, said once the memorandum of understanding is signed, Bhutan will deliver the vaccine doses within seven to 10 days.
Bhutan's aggressive vaccine rollout has been largely hailed by the international community, and according to the Guardian newspaper, the Himalayan kingdom inoculated 85 percent of the adult population with second doses of Covid-19 vaccine in a week.
After a successful first phase, completed within two weeks, Bhutan had resumed its vaccination drive on July 20 after it started receiving additional doses.
It was looking for more jabs after using up most of the 550,000 Covishiled doses donated by India. In the second week of July, half a million Moderna doses donated by the United States, 250,000 AstraZeneca shots from Denmark and another 100,000 doses of AstraZeneca from Croatia, Bulgaria and a few other countries arrived in Bhutan.
According to sources, in a recent communication, a doctor familiar with Bhutan's vaccination campaign had communicated to senior officials at the Health Ministry that Bhutan has a surplus of vaccine doses. Officials then conveyed that to the Foreign Ministry.
"The Foreign Ministry asked the Nepali embassy in Delhi to find out whether Bhutan is ready to donate the vaccine to Nepal. Then we put up the matter with Bhutanese officials at their embassy in New Delhi where they communicated that they were ready to give the vaccine to Nepal," said the Nepali diplomat. "After Bhutan responded to our request positively, we wrote a diplomatic note to Bhutan."
---