Tourists stranded in Annapurna and Manaslu conservation area rescued and sent to Pokhara and Kathmandu
Local administration still searching for other trekkers in the area.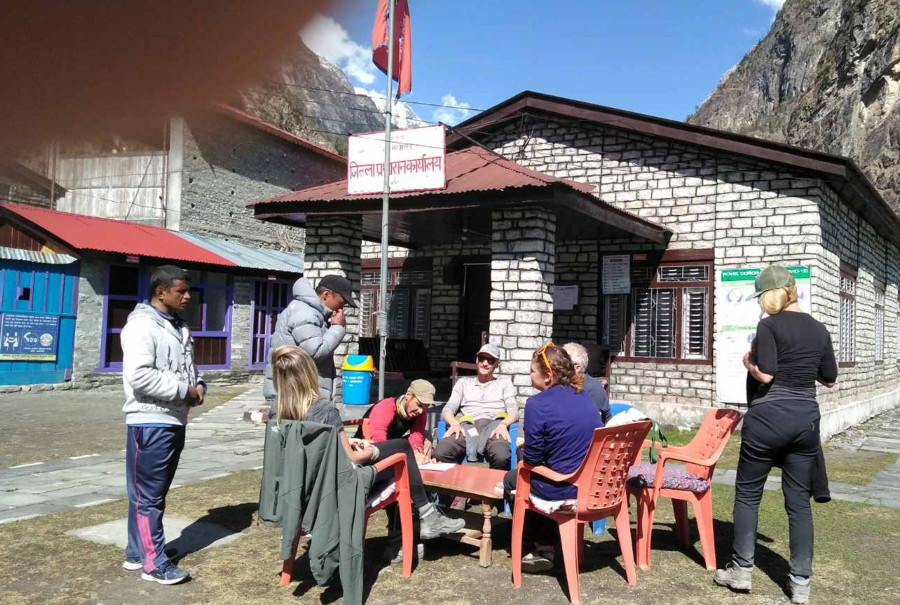 Post Photo
bookmark
Published at : March 28, 2020
Updated at : March 28, 2020 18:23
Lamjung/ Gorkha
Thirty tourists stranded at the Annapurna Circuit Trek route following the nationwide lockdown have been rescued and sent to Pokhara.

The stranded tourists were rescued with the joint efforts of the local administration, police, and Manang-based area conservation office of the Annapurna Conservation Area Project.
Manang Chief District Officer Pushparaj Poudel informed that the tourists from Germany, the Netherlands, the United States, France, Belgium, Switzerland, among others, were rescued from upper Manang, upper Pisang, lower Pisang, Chame among other areas.
"We sent 24 tourists in five jeeps to Pokhara via Besisahar, Lamjung on Friday. While the remaining six stayed overnight at a hotel in Chame and were sent to Kathmandu on Saturday," said Poudel.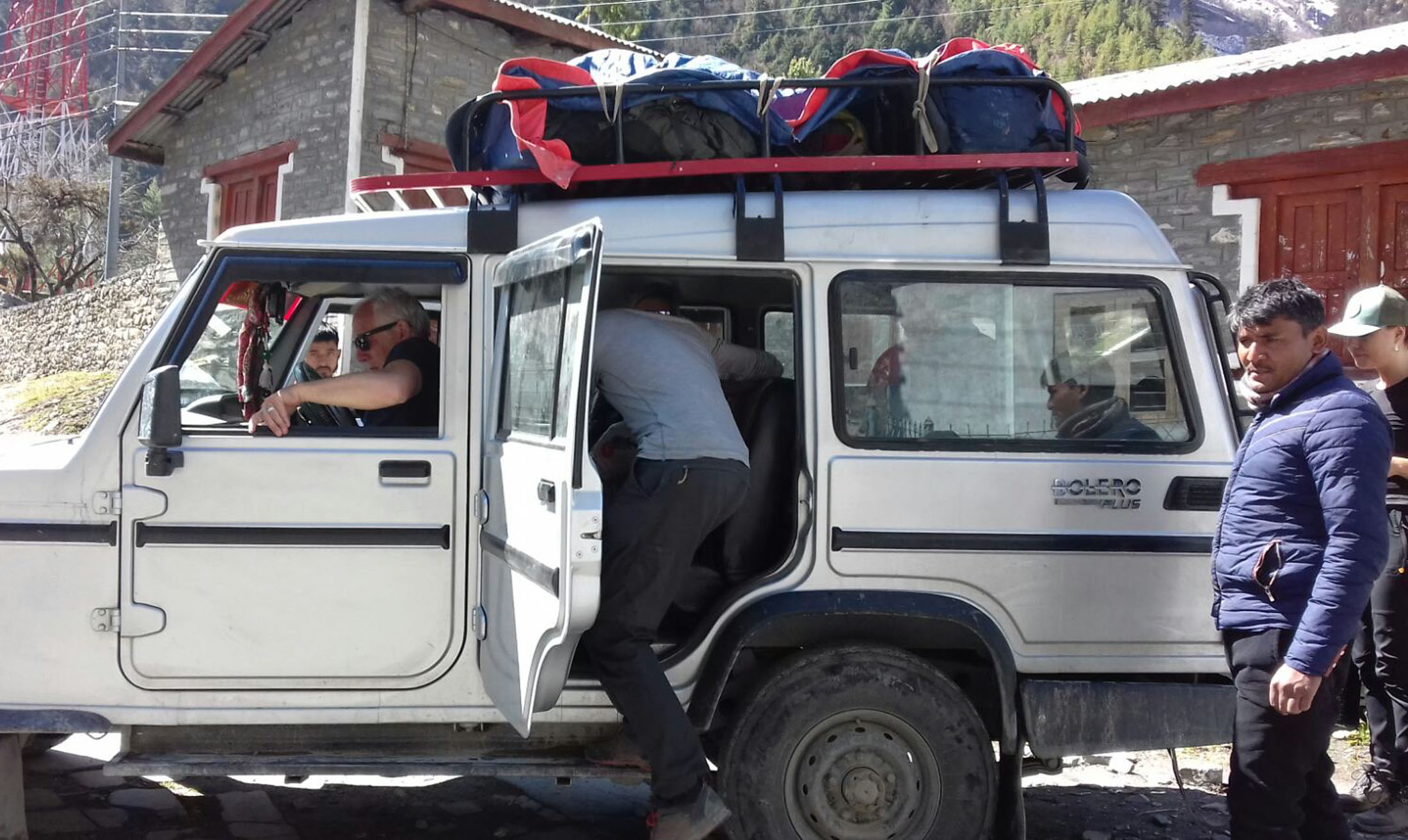 Post Photo
Poudel further informed that other tourists who are still in the region have come in contact with the authorities and will be sent to Pokhara.
Likewise, trekkers who had crossed Manang district and headed towards Thorang La have been rescued by the Mustang administration.
"We are still searching for other tourists who are still in the area," said Poudel, "Some of the tourists who had earlier expressed their desire to stay here are now asking us to send them back."
Further rescue works will be carried out by various travel agencies, Trekking Association of Nepal and Tourism Board once the tourists reach Pokhara.
In Gorkha, the district authorities have rescued tourists who were stranded in the Manaslu area following the nationwide lockdown.
According to Harka Rokka, an official at the District Administration Office in Gorkha, 30 tourists from Australia, Denmark, Germany, Canada, France, South Korea, and Argentina, among others, were rescued in a span of three days. They were provided with passes before being sent to Kathmandu from Machchakola.
Of the total, two tourists returned to Kathmandu in a helicopter while the remaining made their journey by road.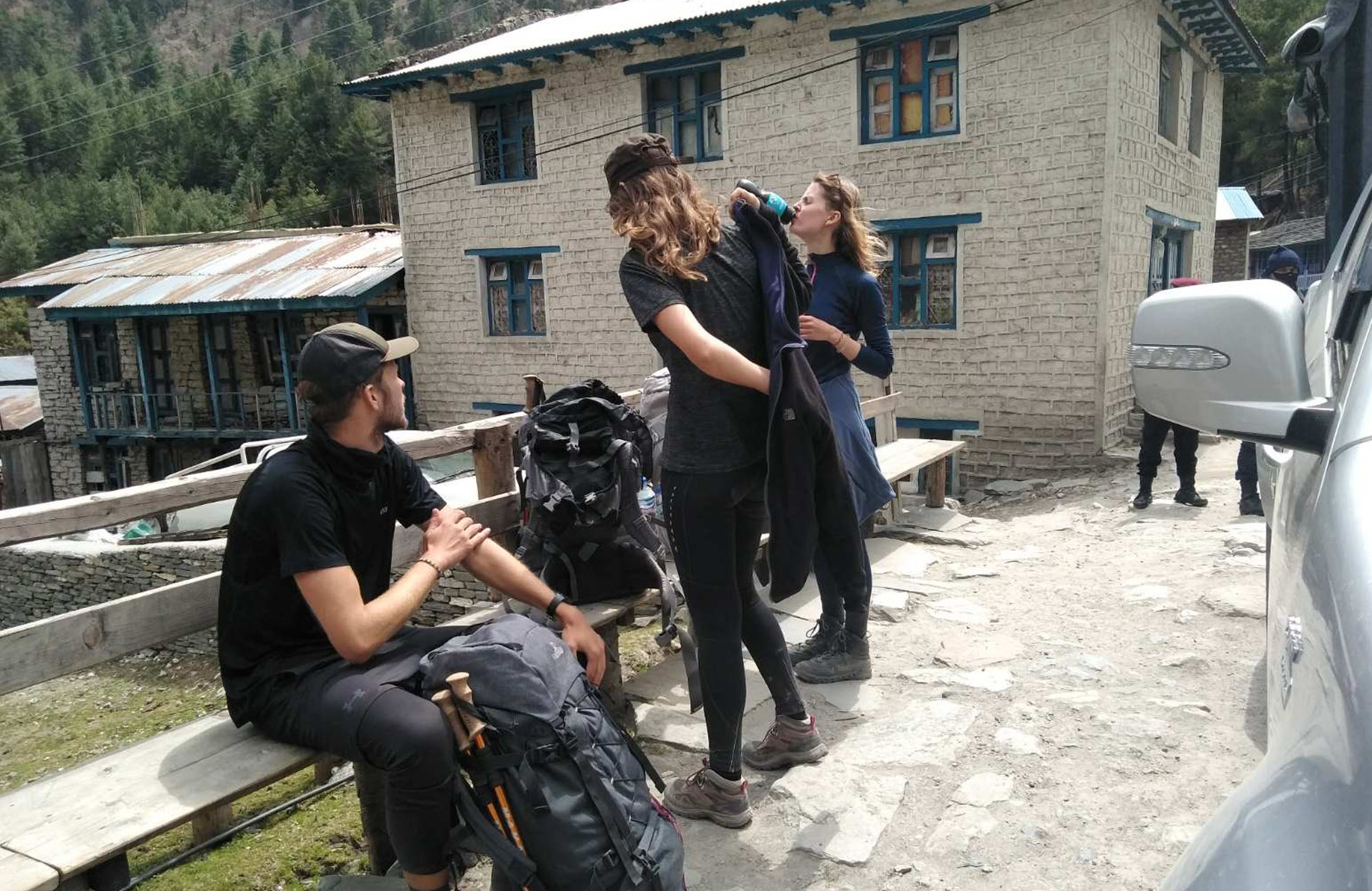 Post Photo
"Some of the tourists hadn't even reached Larke due to bad weather," said Rokka. "And with the lockdown in effect, they wanted to get back to the Capital."
Dhache Rural Municipality Chairman Santosh Gurung said that the local authorities facilitated in securing passes for the tourists from the District Administration Office, and vehicles for tourists who arrived at Machchakhola on foot from Chum and Nubri areas in the Manaslu Conservation Area Project (MCAP). "The tourists were panicking since hotels were not operating and there were no vehicles for them to return," said Gurung. "We coordinated with the authorities and managed to secure passes and vehicles for them."
According to Gurung, Machchakhola area receives around two tourists a day visiting MCAP.
"At this time, we are facing difficulties in keeping the tourists but we have coordinated with some hotel operators to offer their services to those stranded," said Gurung.
According to MCAP Chief Narendra Lama, there are still 13 tourists in the upper region of the district.
"Five tourists from Samagaun, another five from Chhekampar and two others from Lho are on their way back," said Lama. "We will send them to Kathmandu once we secure passes for them."
MCAP officials said 68 tourists had secured permission to visit the area from March 8 to March 15. It has stopped issuing permits to visitors March 15 onward.
---
---