---
Latest from Angad Dhakal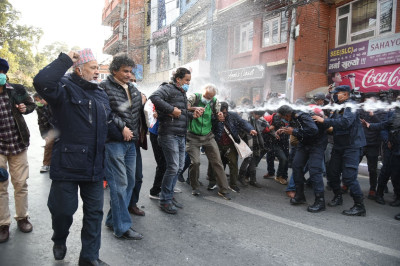 Several protesters injured as police use force on participants of Baluwatar March
Writers, poets, artists, intellectuals and members of the public were participating in the rally.
Kathmandu streets wear a deserted look during Dashain (in pictures)
Roads of Kathmandu known for often crowded streets with traffic congestion and movement of hundreds of thousands of people wore a deserted look during Dashain festival. This is an unusual scene in Kathmandu streets as a large number of people have left the Capital Valley to celebrate the annual Dashain festival.
Ex-Crown Princess Himani leaves for Thailand (with photos)
Former Crown Princess Himani Shah has left for Thailand on Monday. She took off for Thai Capital Bangkok via Thai Air at 1:55 pm.
Load More