Want to learn classical dance?
Here are five places where you can learn Indian classical dance forms like Kathak and Bharatnatyam.

bookmark
Published at : March 22, 2023
Updated at : March 22, 2023 14:36
Kathmandu
Indian classical dance form, also known as Shastriya Nritya, is revered all over the world as one of the highest artforms. The artform's roots can be traced back to Natya Shrastra, believed to have been written by sage Bharat Muni. Dances like Bharatanatyam, Kathak, Kuchipudi, Odissi, Kathakali, Sattriya, Manipuri, and Mohiniyattam fall under the Indian classical dance umbrella. These dances differ from each other in locations, styles, music and costumes. But, they all have one thing in common. All dances are deeply cultural, vibrant, motivating and have a long historical significance.

Indian classical dance forms have also found practitioners and enthusiasts in the Kathmandu Valley. Below are some of the dance studios that have been teaching this artform.
Aesthetic Dance Studio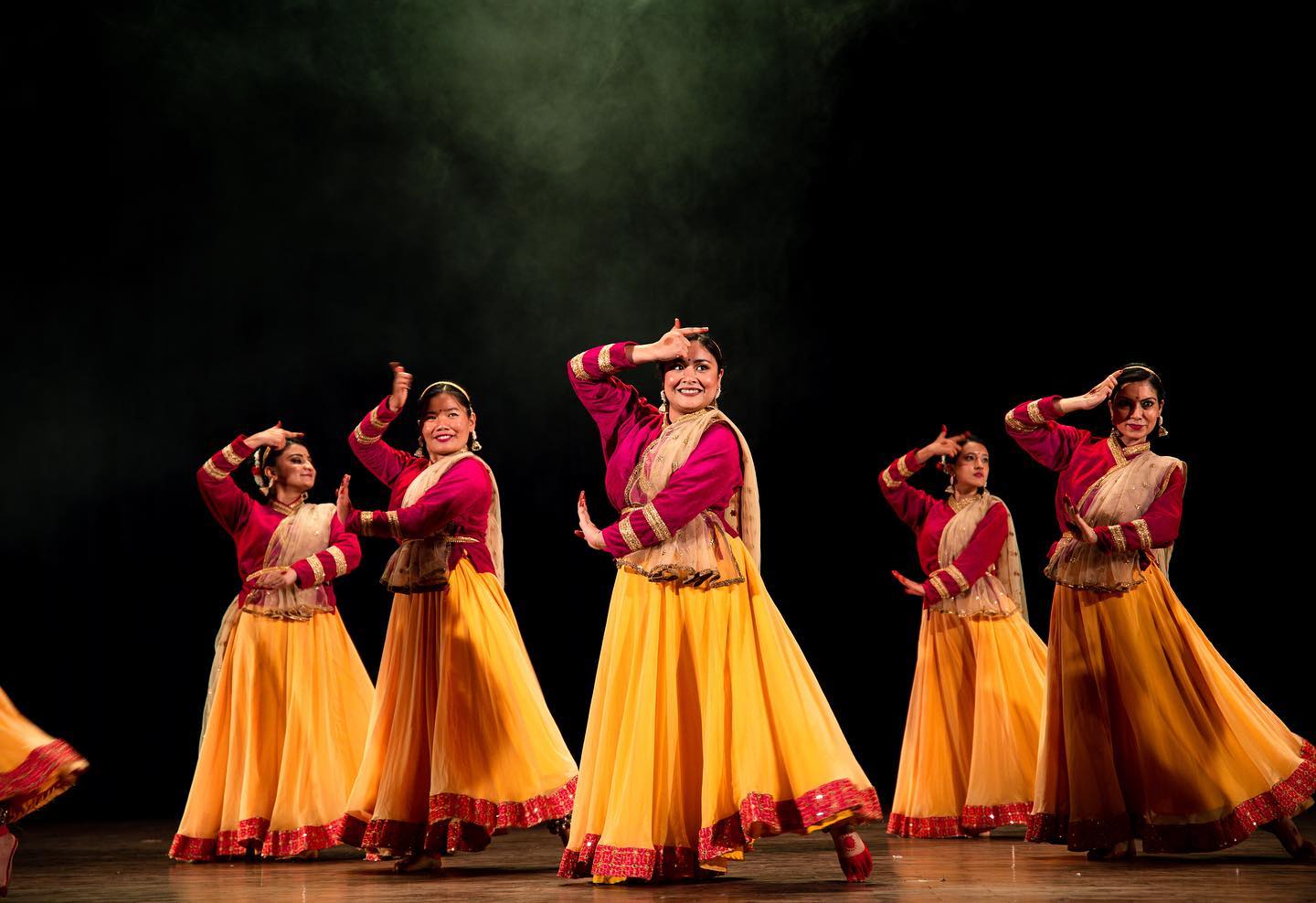 Photo via Aesthetic Dance Studio/Facebook
Namrata KC established the Aesthetic Dance Studio in 2015. The studio focuses purely on teaching Kathak. The dance studio teaches dancers the art of telling a story using Kathak. Classes are held three times a week on alternate days. The dance studios operate on two shifts, one in the morning and one in the evening. The morning shift begins at 7am and ends at 10am, while evening classes begin at 4pm and end at 7pm.
Adults and children have different classes. Children from 7 to 12 years are given classes every Saturday at 11am. To maintain the quality of the teaching, a class has a maximum of 12 students. Every student is required to wear kurtha or a long skirt and bring a pair of ghungroo (anklets with metallic bells attached to them).
Price: Rs7500 for a 3 month course
Where: Tanka Prasad Ghumti Marga, Kathmandu
Contact: 9849007966
Sadhana Kala Kendra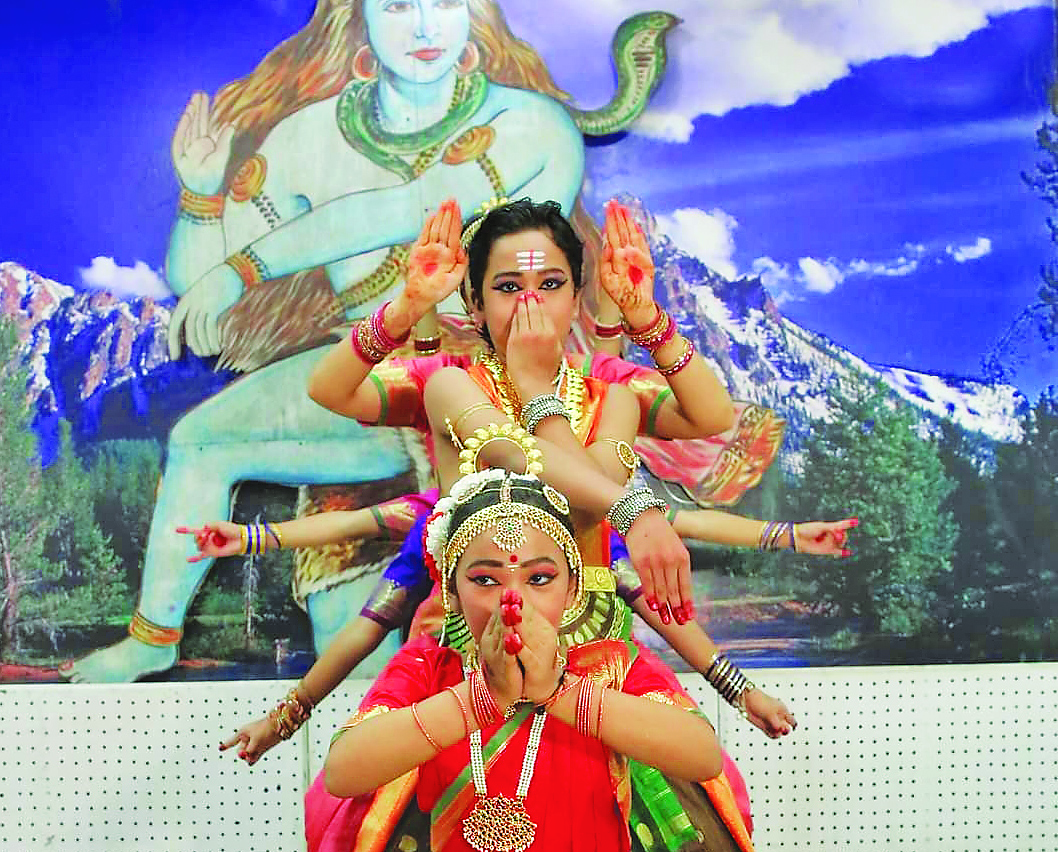 Photo via Sadhana Kala Kendra/Facebook
Milan Moktan is the founder and director of Sadhana Kala Kendra. It was established in 1990, making it one of the earliest dance centres. Kala Kendra teaches many forms of classical dances—namely Kathak and Bharatanatyam. Instructor Yam Gurung teaches these dance forms. Kala Kendra has two shifts—one in the morning and one in the evening. The morning classes are held from 7am to 10am, while evening classes vary depending on the students' availability.
When a student enrols for a dance class, they are evaluated and then placed in basic or advanced classes based on their previous experience as well as needs. For those who are just starting out, it is compulsory to start with the basic class. Around 5 to 10 students are included in one class. Like Aesthetic Dance Studio, children and adults are separated into different classes.
Price: Rs3000 monthly
Where: Kamaladi Mode, Putali Sadak, Kathmandu
Contact: 01-4440228
Nepa Dance Academy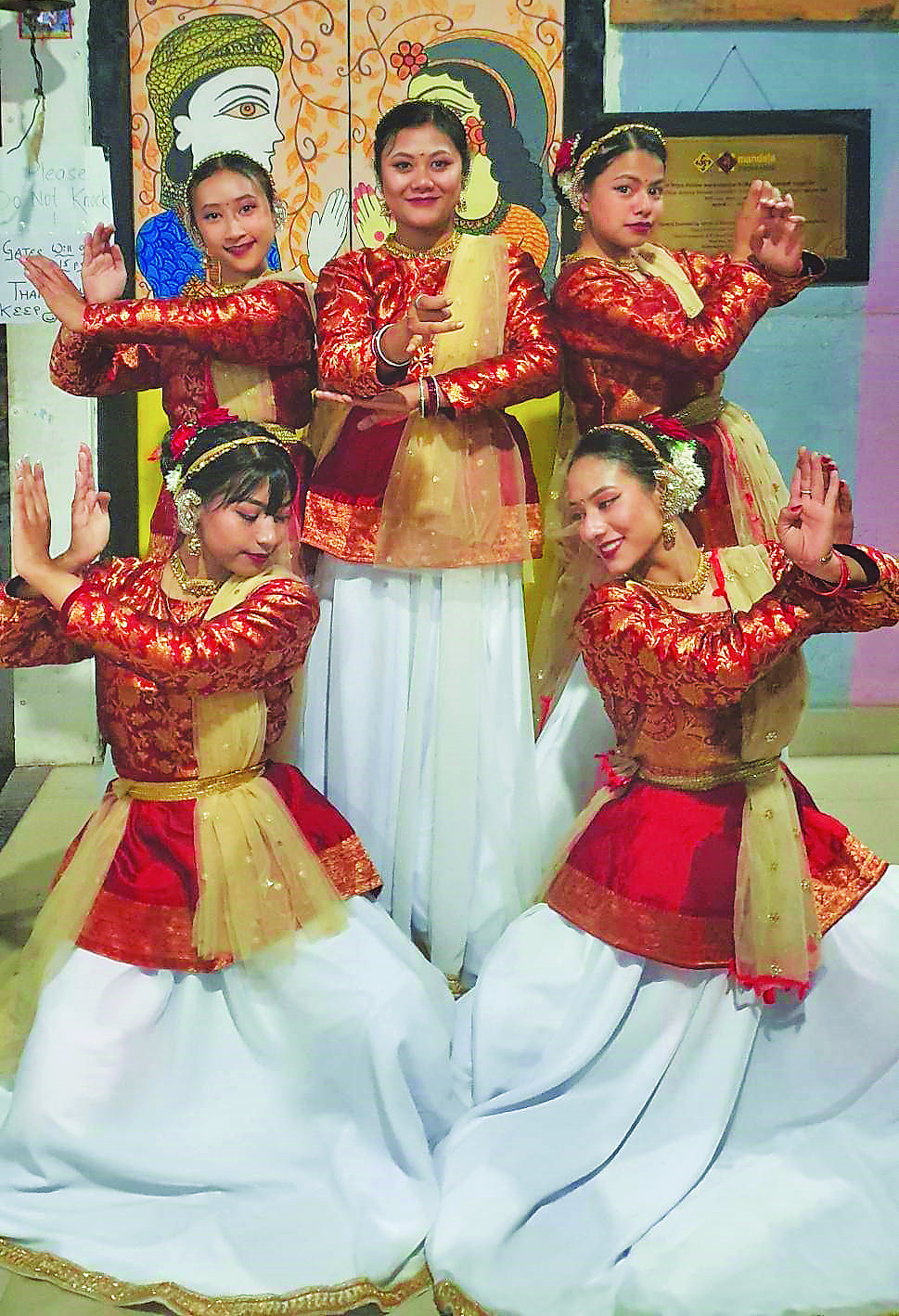 Photo via Nepa Dance Academy/Facebook
Nepa Dance Academy was established in 2010 by Rina Maharjan and Rohiya Maharjan. The dance academy teaches many types of dance forms. The dances are taught by the founders as well as other dance teachers. The academy specialises in various types of dance, such as the Nepali Chariya dance as well as Kathak and Bharatanatyam. Classes are mostly held in the evening, as students can come to learn after finishing up their work or school or college.
The Kathak classes are taught on Saturdays from 8am to 10am. Children aged 5 to 16 are given a separate classroom. Students aged 17 and up are taught together. Around 15 to 20 students are taught in a class. The students are required to wear the t-shirt given by the academy.
Price: Rs1200 for children, Rs2000 for adults
Where: Dhalko Chowk, Kathmandu, Nepal
Contact: 01-5357062
Sushila Arts Academy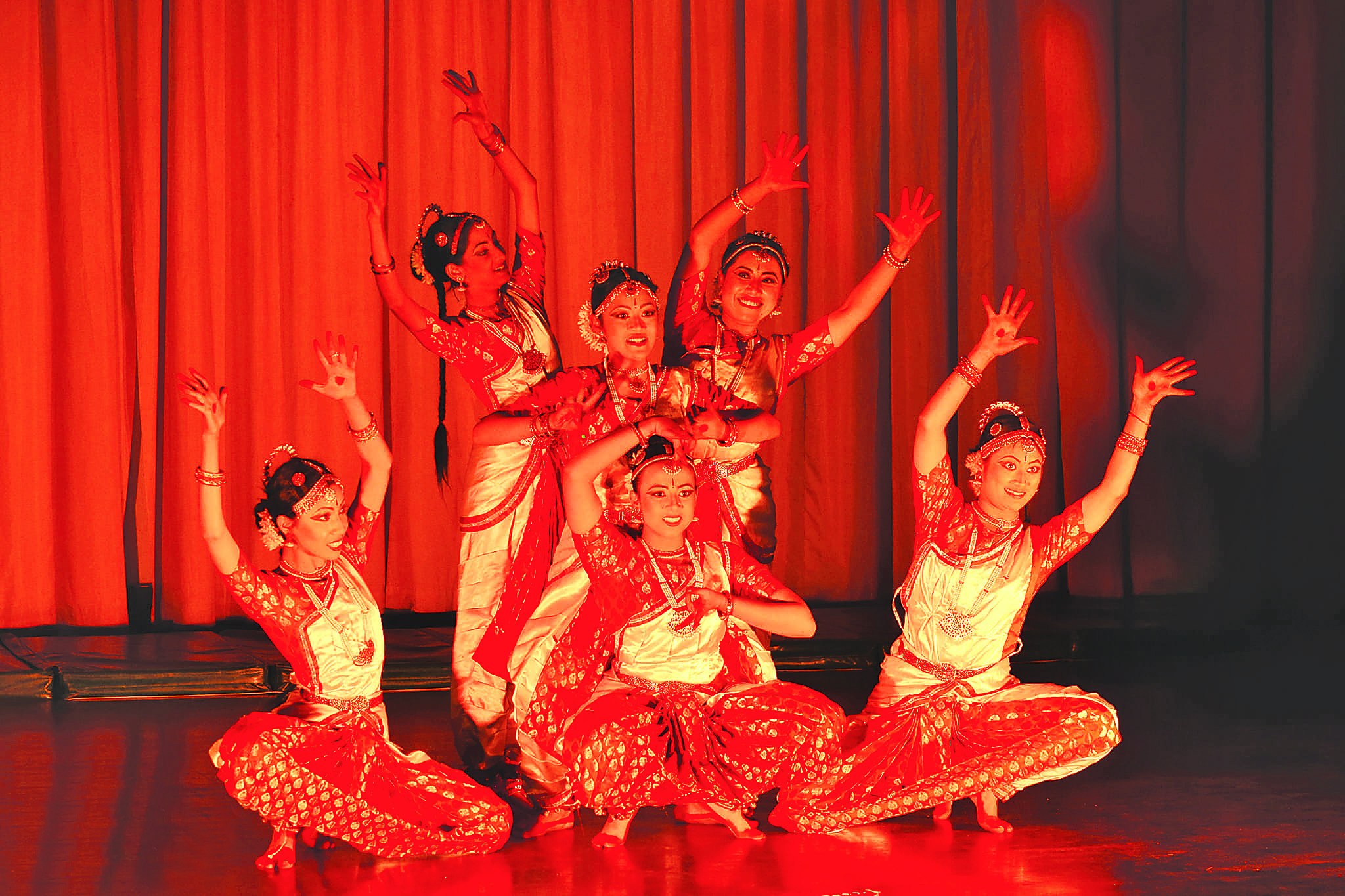 Photo via Sushila Arts Academy/Facebook
Sushila Arts Academy was founded by Yulia Koirala in honour of her late mother-in-law Sushila Koirala. The academy teaches different forms of classical dance from India like Bharatanatyam and Kathak. It also teaches ballet. The Bharatanatyam faculty is run by K Bhavya, who is from India. The classes take place in the morning and evening.
The timing for classes usually depends on the faculty and the students. The students are promoted on the basis of their qualifications and ability. Students are also required to give exams to be promoted to the next grade. Children as young as five years are encouraged to join the classes.
Price: On request
Where: Lohasal, Kathmandu
Contact: 9861050448
Nritya Aagan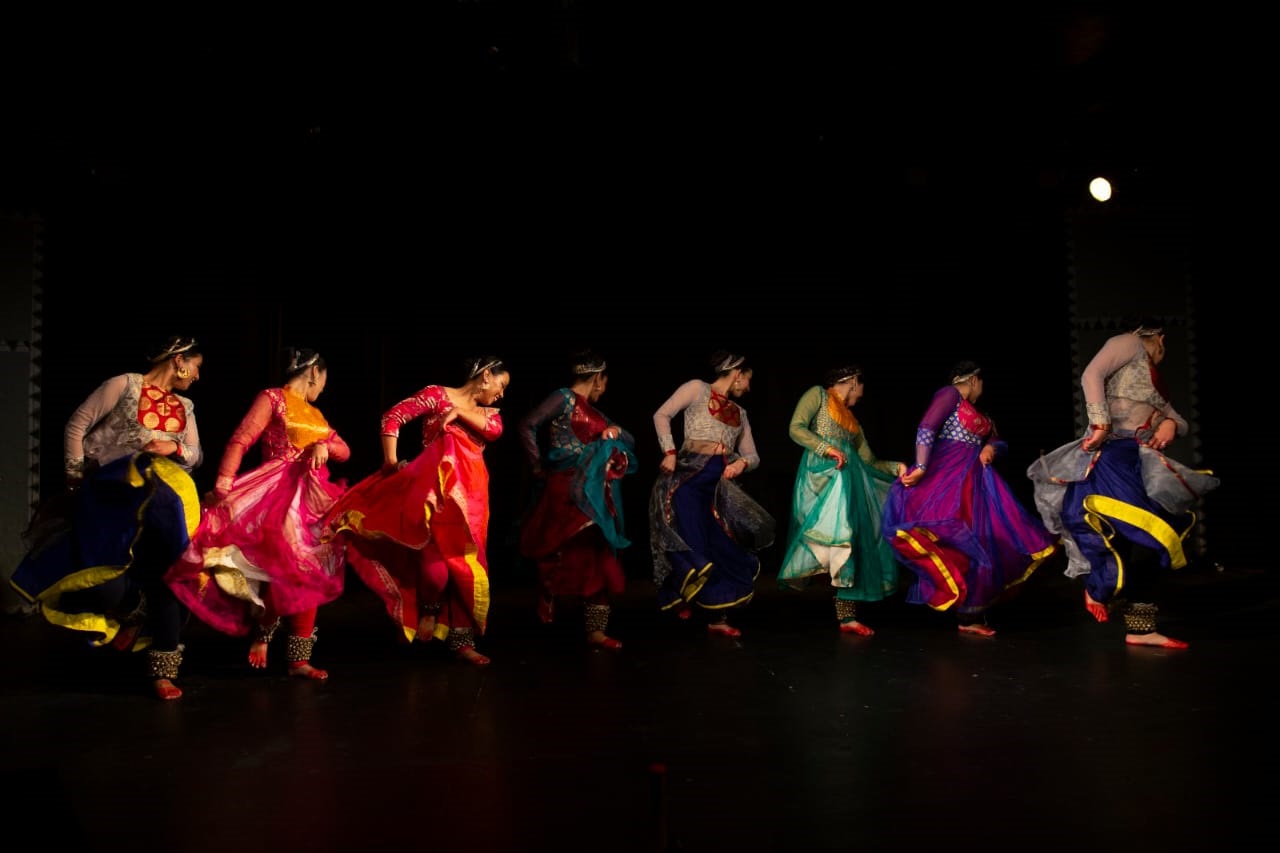 Photo courtesy: Uma Bista
Nritya Aagan was established in 2009 by Subima Shrestha. Nritya Aagan teaches Nepali folk dance, contemporary dance as well as classical dance forms. But the dance studio's main focus is Kathak. It is taught by Subima Shrestha, who learned Kathak in India as well as by student-turned-instructor Mansi Oli.
The complete Kathak package continues for six months. The introduction class lasts one month, happening twice a week. The basic-level classes are given every Tuesday and Wednesday from 5pm to 6pm for a month, after which the intermediate classes will move to Saturday and Sunday from 3pm to 6pm. The classes for children and adults are separate and children as young as 6-year-old can join the institute.
Price: On request
Where: Gyan Mandala, Jhamsikhel, Lalitpur
Contact: 9865992155
---
---