What's trending this week
With more and more Nepalis addicted to YouTube, the Post brings you a list of videos that were trending this past week.

Sill from Sakkigoni Screengrab via YouTube
bookmark
Published at : March 11, 2020
Sakki go ni
Garnering over a million views on YouTube is no mean feat. But doing that in a country like Nepal in less than a week is something quite remarkable. OSR Digital's Sakkigoni in the past four days has amassed over two million views—making it the most trending Nepali video on YouTube.
Thanks to its talented cast starring Arjun Ghimire, Sagar Lamsal, Hari Niraula and CP Pudasaini, the show has become immensely popular over the course of its 25 episodes. But the more important question is: why?
The answer is simple: The show is relatable, it's funny, full of drama, and most importantly it's available to watch for free anywhere, on any device you want. Playing with social issues, the show airs on Nepal Television every Thursday which has led to its popularity. Another reason why the show is so popular is most of the cast of the show were part of another comedy show called Bhadragol.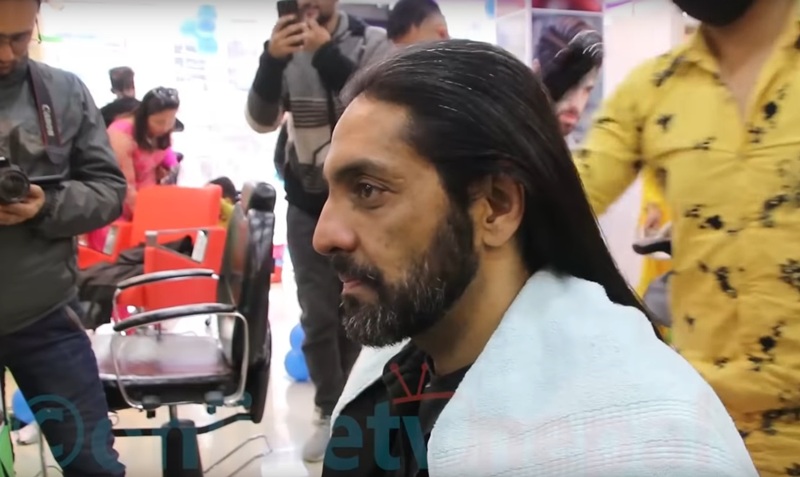 Screengrab via YouTube
Paras Shah's rendezvous with a beauty parlour
Another video which has amassed views is that of Paras Shah. The former royal in recent times has been unable to stay out of public eye. This past week after being captured on video sweeping the premises of Pashupatinath Temple, he was captured visiting a beauty clinic of Sonika Rokaya, a vlogger/VJ. The video doesn't have any content. Nor is it entertaining by any sort of the imagination, but the video has nearly half a million views in two days. The video just shows Shah observing the clinic and drinking tea.
He's also playing with what appears to be Rokaya's dog. He gets a trim and washes his hair. How and why the video has amassed such views is beyond understanding, perhaps it has to do with the fact that he is former royalty. Whatever it is, it is no wonder there is talk of bringing the Big Boss franchise to Nepal. Nepalis love drama.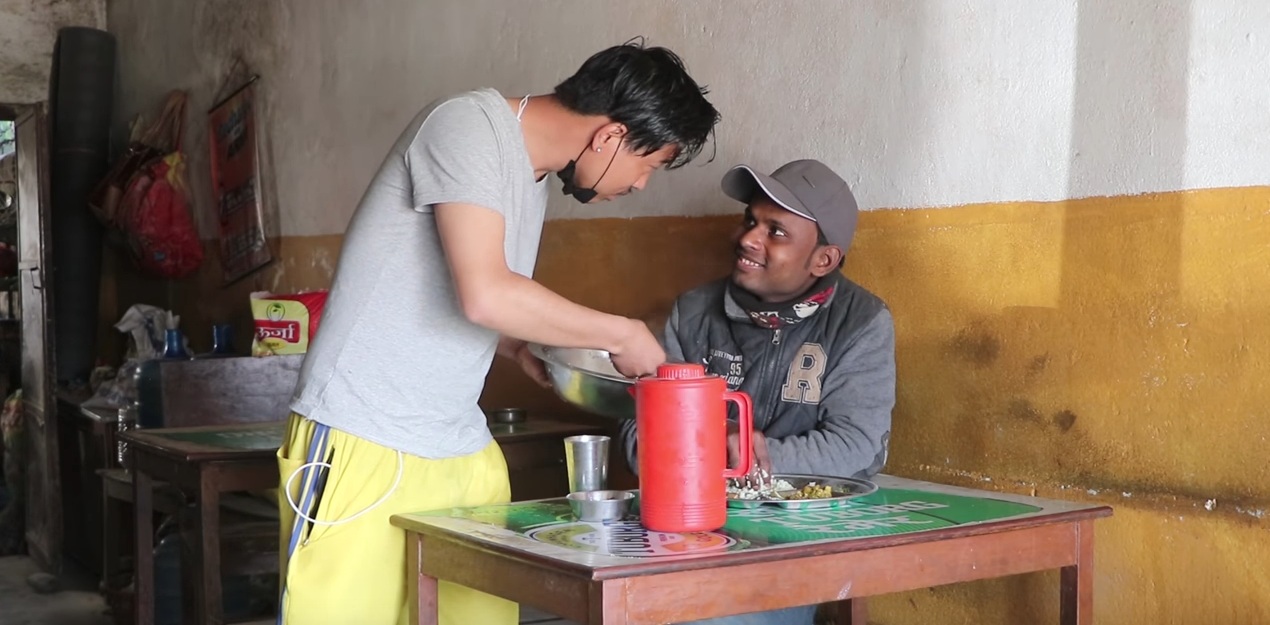 Screengrab via YouTube
Alish Rai messing with other people's food
Another trending video that has done well the past week is a prank video featuring Alish Rai. Prank videos are popular throughout the world and it is no different here in Nepal. Rai, through his antics, has already amassed over 400,000 subscribers and his loyal subscribers watch most of his videos. This one where he focuses on sanitation has over half a million views too. There's almost nothing worth presenting in the video. Rai just serves dal bhat to customers in a khaja ghar in the most disgusting way possible. It's not as funny as many comments on the video make it out to be. Frankly, his playing with other people's food is just annoying. Messing with other people's food is not a cool thing to do, Rai. Not cool at all.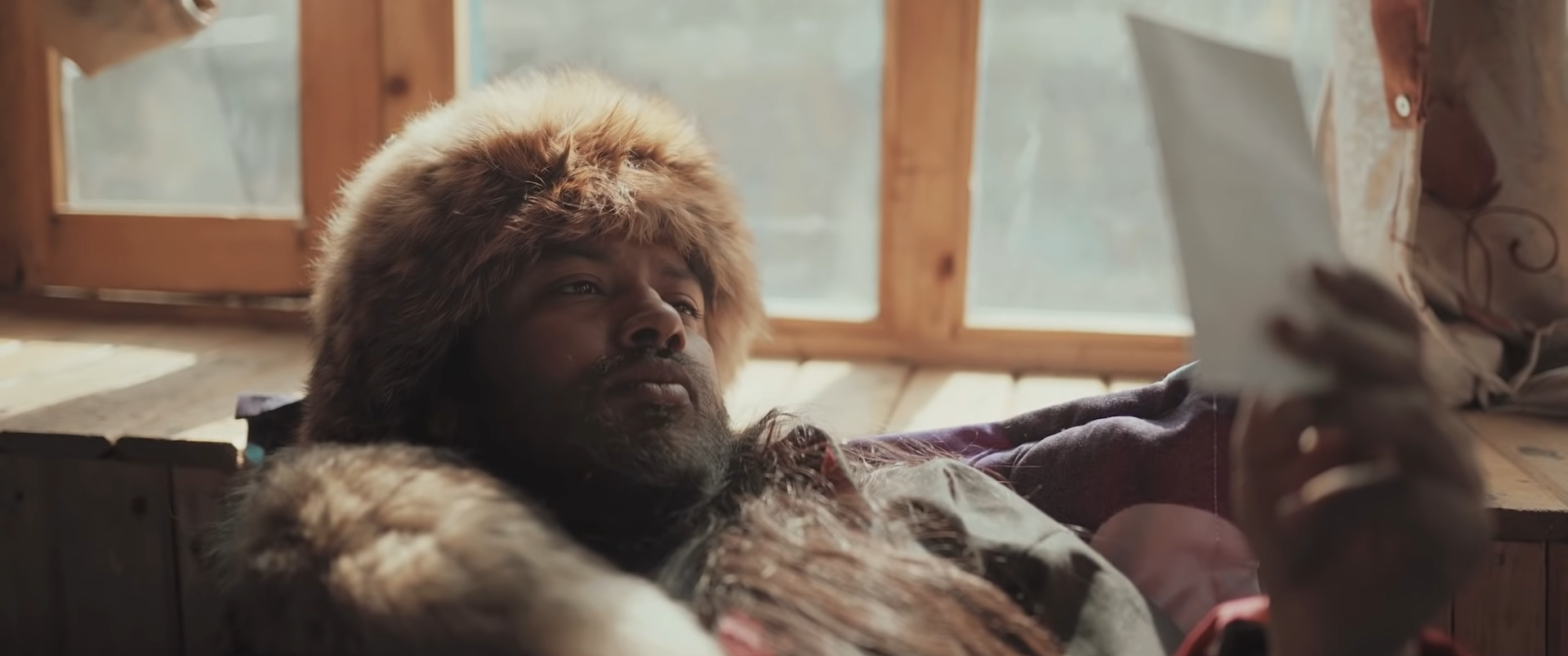 Screengrab via YouTube
The Bipul Chetrri and Sisan Baniya duo
Bipul Chettri's new song Neela Akash featuring Sisan Baniya as the lead in the music video has also received some good views as well as comments. The video, shot by Baniya and his team Prajwal Thapa Magar and Ajay Thapa Magar, is good but not that great. Shot in the picturesque Manang district, it shows Baniya as a yak herder. The song itself isn't as good as Chettri's previous songs, but thanks to his loyal fans, the song is on this week's trending.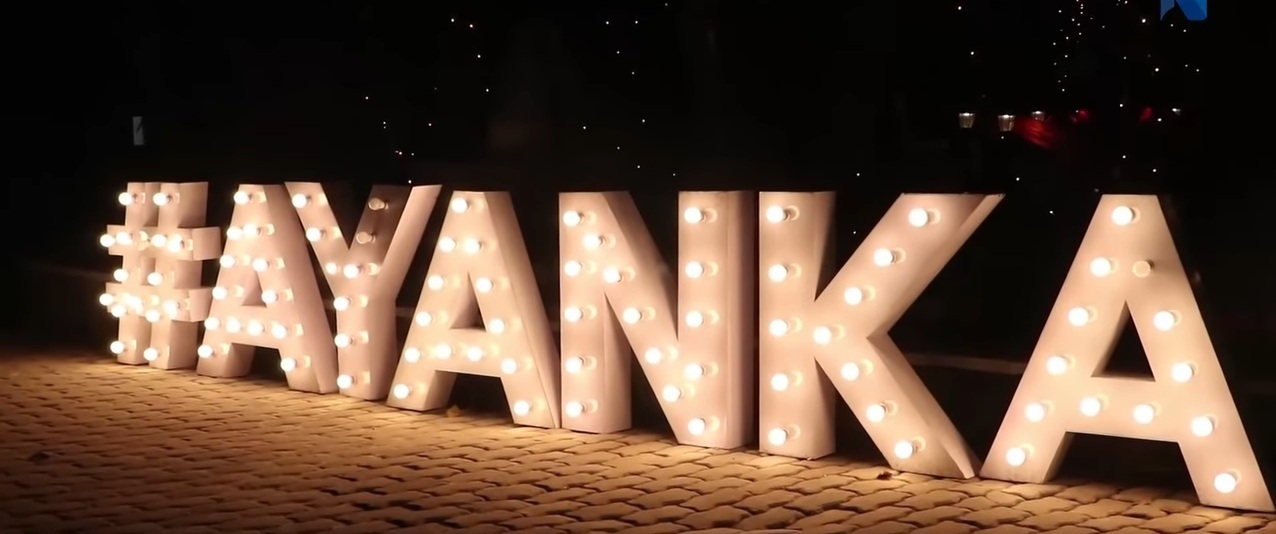 The big, fat #Ayanka wedding
The last video we will talk about today is Priyanka Karki and Ayushman Deshraj Joshi's wedding video.
This was probably the most talked about marriages in Nepal's recent history. The pictures and videos that flooded social media made it seem like we were watching a news report on an Indian news channel about a wedding.
Why the couple allowed it is a question we would all like answered. The video, which premiered on February 29, has nearly a million views. The host talks about the decor, the card, who came there, and whatnot. And this wasn't the only video on YouTube about the wedding.
Apart from this, shows like Harke Hawaldar, Meri Basai, Mundre ko Comedy Club and Nepal Idol have also trended this week. But these shows are trending every week. There's even a movie on the list: Love Station, starring Pradeep Khadka and Jastia Gurung, in the past week has gathered nearly 3.5 million views. (Nepali movies are super hits when it comes to YouTube releases.)
---