For the women, by the women
On the occasion of '16 Days of Activism against Gender-based Violence', four women across Nepal, who have been relentlessly fighting to end gender violence, share their experiences.

Hundreds of protesters on February 12 marched from Basantapur to Singha Durbar demanding an end to violence against women and impunity. Keshav Thapa/TKP
bookmark
Published at : December 10, 2021
Updated at : December 10, 2021 01:08
Lalitpur
Since 1991, from November 25 to December 10, the campaign '16 Days of Activism against Gender-Based violence' has been celebrated in full swing internationally. But it is only in recent years that the campaign has gained momentum here in Nepal. To mark the activism this year, the Post interviewed four women who have been relentlessly working to end gender-based violence and make this country a little safer for women.
Sunita Shah, women rights activist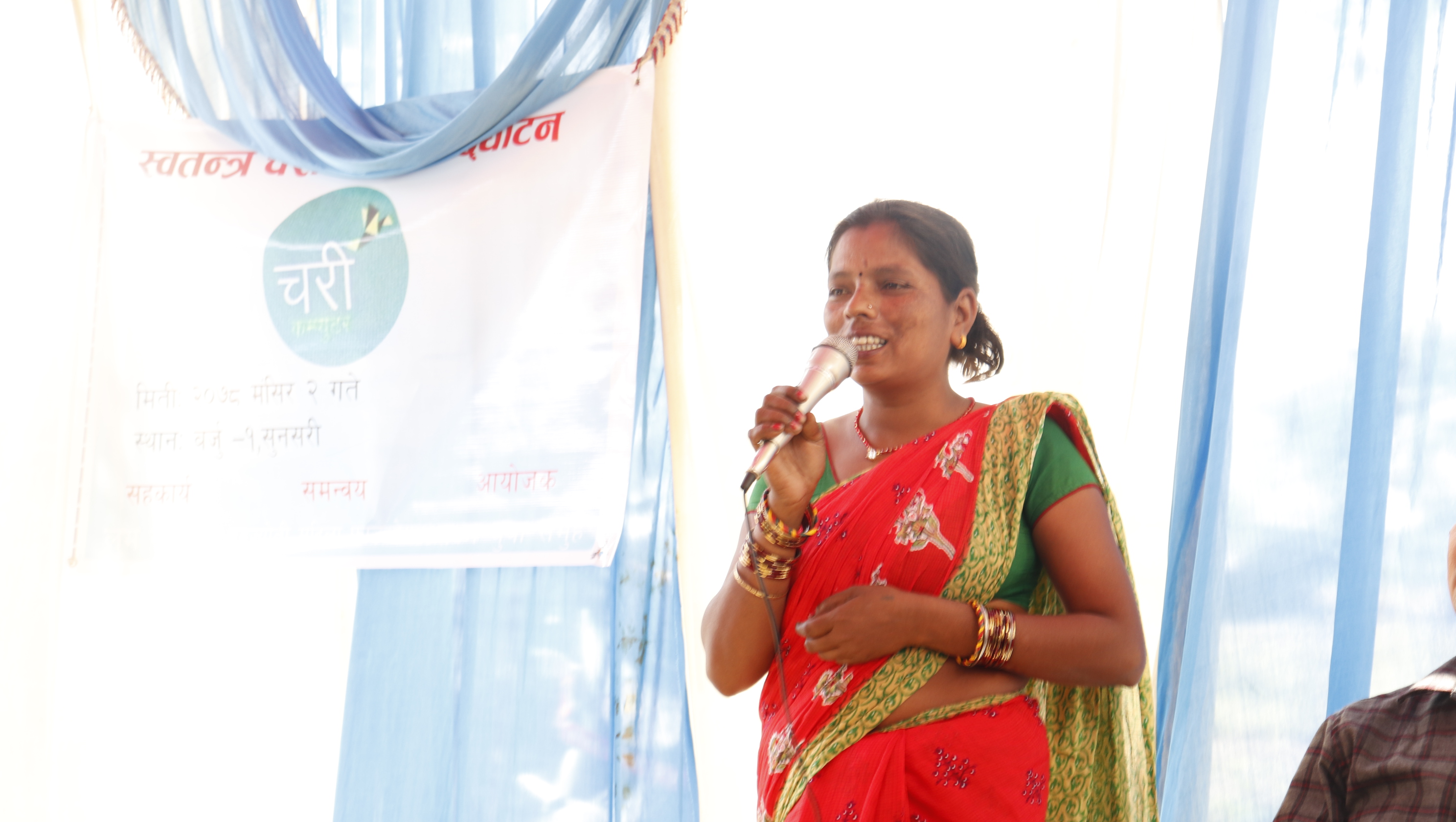 Photo Courtesy: Aruna Karkee
For the past 10 years, Sunita Shah has been there for the women of her community as their own kin. When their husbands physically abuse them, it is Shah whom the wives reach out to.

As she comes from the same community, Shah is very well aware of the nuances of the society's ground reality. So when dealing with cases of violence against women, Shah first understands the situation and draws rational solutions that would minimise the risks of women getting physically harmed again. Only cases of extreme violence are referred to the police.
"Even when women are physically abused by their husbands time and again, they choose not to leave their husbands because of economic pressure. That is why I have found that most women don't want to divorce their husbands but only want them to realise that physical abuse is wrong," says Shah.
Born in the village of Barju, a rural municipality in Sunsari, Shah enjoyed going to school as a child. But when she reached grade five, her father married her off. She was only 14 at the time.
"Now that I think of my childhood, what my father did was also a form of gender-based violence. He curtailed my right to education. But the physical violence—the only kind of violence that we usually talk about—started when I first gave birth to a daughter after four years of marriage. That is when it started, and it only worsened each day," says 35-year-old Shah.
When she got pregnant again, her husband second-guessed that the child would be a daughter again and ended up beating her and forcefully taking her to her maternal house. Being a domestic violence survivor herself, she decided to fight for herself and women like her.
Shah currently serves as a member of her ward and has stopped covering her head with a veil in front of men, a tradition known as 'Ghumto Pratha', which is still prevalent in the Tarai region. While women from her community look up to her, some men blame her for defying societal norms.
Although she hasn't divorced her husband yet, she has been able to stop her husband's daily abuse by standing up for herself. She now advocates for women who have been suffering in similar circumstances and takes the survivors to rehabilitation homes. "Even though violence against women is the reality of today's world, I believe the change we seek is not too far," says Shah.
Neeta Gautam Dixit, chief judge, High Court, Tulsipur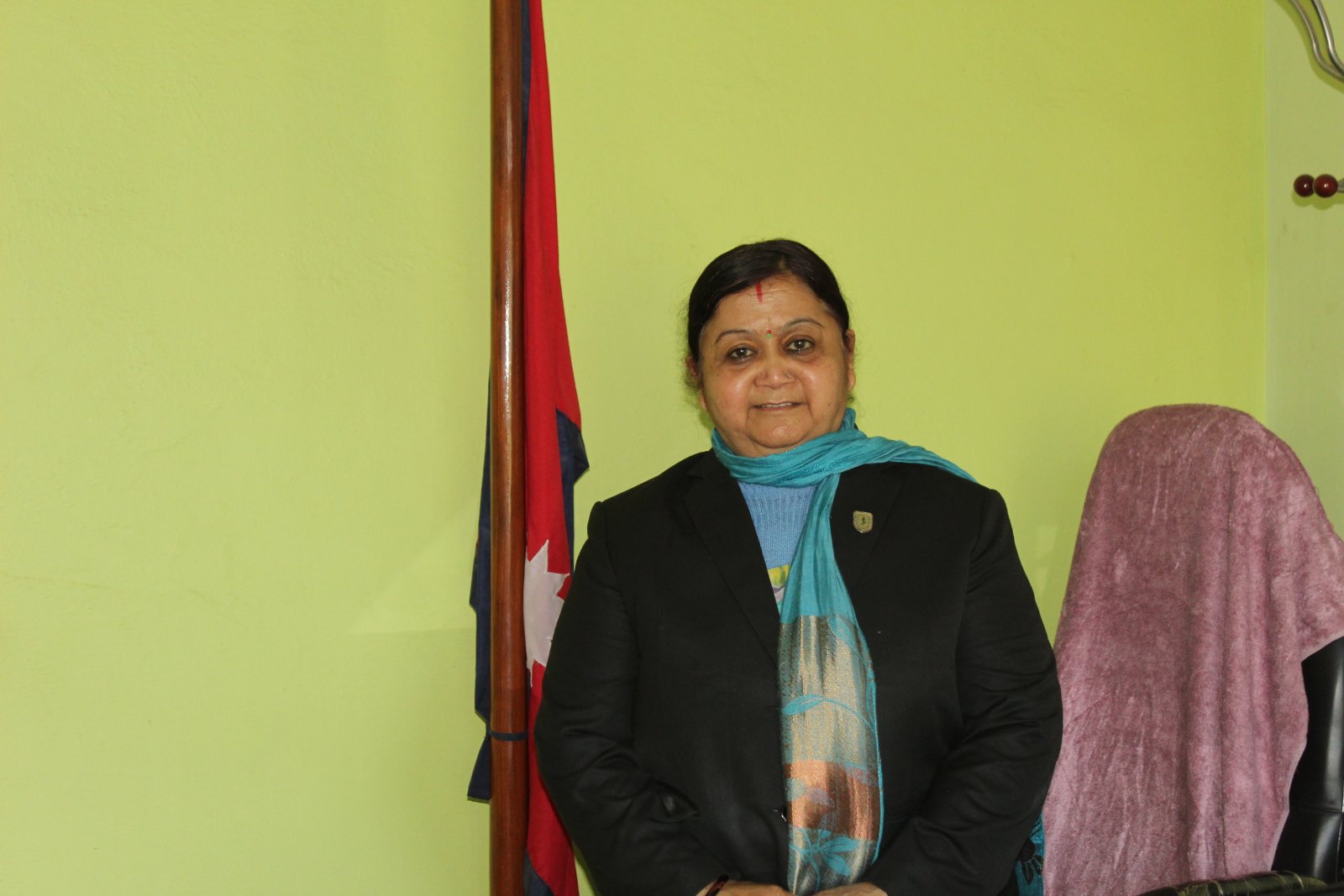 Photo Courtesy: Neeta Gautam Dixit
Among the seven provincial high courts in Nepal, Neeta Gautam Dixit is the lone female high court chief judge. It was her family—the one she was born into and the other she was married to—who have been her backbone and supported her ambitions.

"Only a very few of my female law school batchmates have pursued law as a profession. I think that is the case because not every woman gets the necessary support from their husband and family to pursue what they want," says Dixit.
In her 12 years as a judge, and a lawyer before that, Dixit has worked in dozens of districts and has seen her fair share of domestic violence cases.
"In the hills, violence against women seems to be increasing but that's only because women have started reporting the injustice they face. Whereas, in Tarai, cases of women violence aren't reported as much because of the prevalent Panchayat system there," she says.
Even though judges view all cases through the same lens, Dixit feels that when a woman judge comes across cases of violence against women, she can empathise with the survivors emotionally.
Dixit also shed some light on how the government has created a provision that gives people from economically marginalised backgrounds access to government lawyers. This provision, says Dixit, makes it easier for female victims of violence and abuse to seek justice.
Dr Renu Adhikari Rajbhandari, founder, Tarangini Foundation/WOREC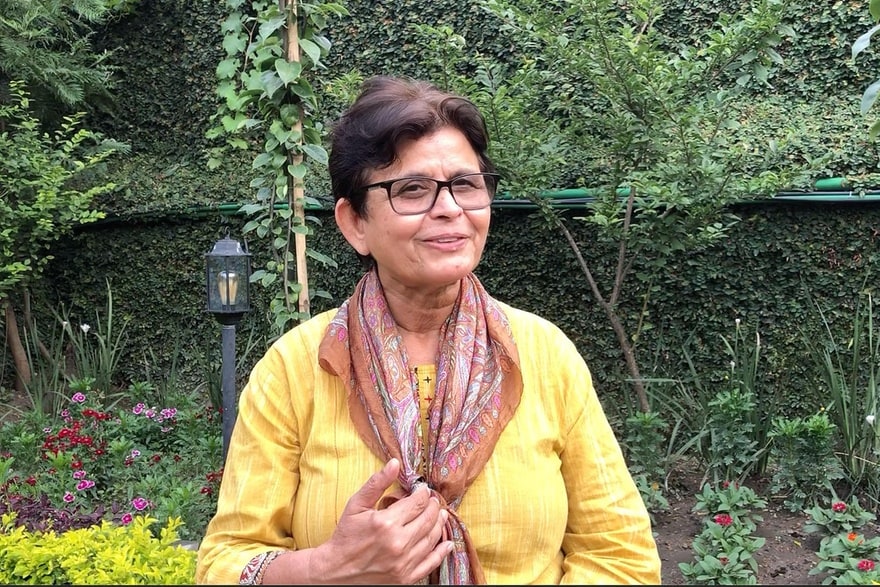 Photo Courtesy: swissinfo.ch
In 1990, while working as a doctor at a government hospital, Dr Renu Adhikari Rajbhandari came across a trafficked girl in Nuwakot police station. That encounter changed the course of Dr Adhikari's life. She went on to found WOREC (Women's Rehabilitation Centre), an organisation that provides a safe space for female survivors of violence, abuse, and trafficking.

In the past 30 years, the organisation has built shelters in 18 districts in the eastern and western regions of the country and has worked to empower the survivors to take a stand against their abusers and live on their own terms.
"We generally assume violence to be always physical, but women have also been facing mental violence from our patriarchal society. Violence isn't just the physical outcome we see on the body; violence can be mental too. Women are constantly doubted and treated as inferior, which can deteriorate their mental health," says Dr Adhikari.
While the Nepali society is more educated on gender-based discrimination, says Dr Adhikari, gender-based violence is still common in our society.
"Even among educated families in urban cities like Kathmandu, women continue to experience domestic violence. The problem lies in the perspective of how our society views our women," she says.
In 2017, Dr Adhikari founded Tarangini Foundation with the objective to create enabling environments for feminists and women rights activists. She strongly believes that the patriarchal society continues to deny capable women leadership positions.
"The government has been investing money on making laws that can prevent women from these extreme circumstances of violence but have done nothing or very little to implement those laws. To bring the desired change, we should now focus on implementing those laws," says Dr Adhikari.
Karuna Khadka, deputy mayor, Triveni Rural Municipality, Salyan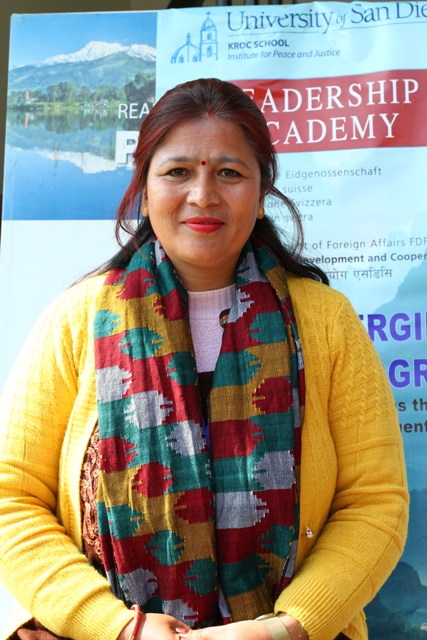 Photo Courtesy: Leadership Nepal
At the age of 30, Karuna Khadka first stepped into the quagmire of politics. In those days, women in her community were expected to be demure and discouraged from taking any public role. But Khadka was an outlier. She was confident and involved herself in community work.

Now 41-years-old, Khadka has served as the deputy mayor of her municipality for the last five years.
"When it comes to reporting cases of violence against women, our community's women are far behind. We started holding counselling sessions and empowerment strategies to encourage women to speak up against gender-based violence. These interventions have worked, and more women in our community have gradually become more outspoken about reporting cases of abuse and seeking help. More women are in a better financial position, and that has empowered them to tackle these social ills," says Khadka.
Khadka has also been conducting counselling sessions for mothers-in-law and daughters-in-law as most of the cases of violence against women tend to occur among these two groups in her community.
"Compared to 2018, which was the year I got elected as the deputy mayor, the number of cases of violence against women in our community has decreased," says Khadka.
With only a few months before her tenure concludes, she says she feels honoured to have gotten the opportunity to serve her community. "Though my tenure is soon coming to an end, I am proud of what we have done for our community with the tools that we had. I am going to continue serving my community even if I do not have the position," says Khadka.
---
---