Why China's statement targeting The Post is a cause for concern
The Chinese embassy's statement, ultimately, is not just about the Post, or its Editor-in-Chief. It is a rebuke to not bite the hand that feeds.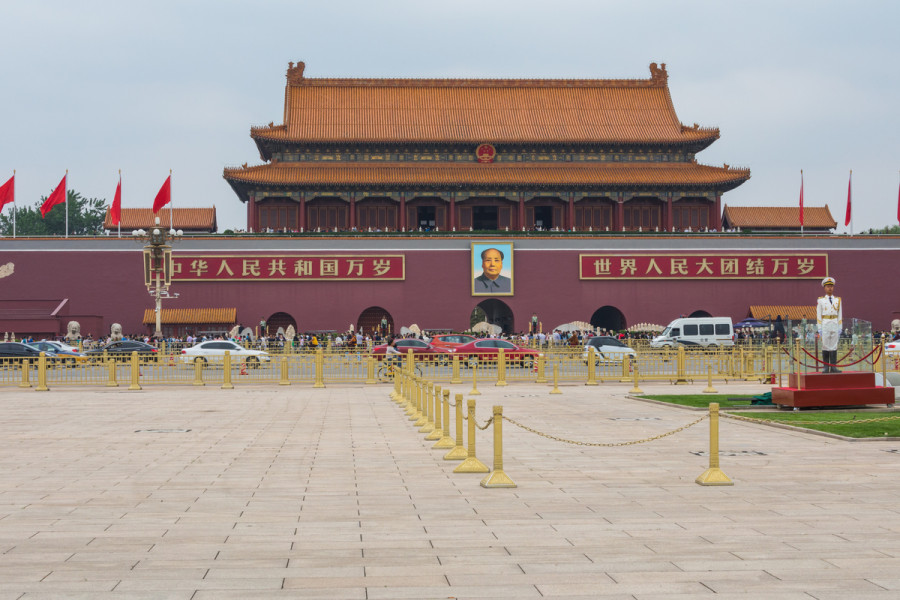 Curioso / Shutterstock.com
bookmark
Published at : February 19, 2020
Updated at : February 19, 2020 19:57
One of the most powerful ideas that a democracy supports is free speech, which in turn supports freedom and liberty. The freedoms of speech, opinion and expression provide a voice to the voiceless and a platform for one and all to defend their views. This freedom, combined with the application of a free press, ensures that no news, opinion or fact is beyond the reach of the people. Once the information is disseminated, the people have the right to express their personal opinions on the matter.

This is what Nepal, as a democracy, guarantees for all its people—full press freedom and freedom of expression.
On Tuesday, the Chinese Embassy in Kathmandu issued a statement over a syndicated opinion article and the accompanying illustration published in The Post's February 18 edition. The Post publishes a diverse mix of opinions—both international and local—seven days a week. The opinion editors curate, edit and publish these opinions without bias. The Post is well aware of the fact that any individual or organisation is free—and holds the right—to disagree with the material that is published. But the Chinese embassy did not just express its discontent with the article published; it went so far as to disparage the Post's Editor-in-Chief and employ threatening language. The undiplomatic—and frankly menacing—manner in which the Chinese embassy made its objections known is condemnable.
The actions of the embassy, which represents a foreign country in sovereign Nepal, are forbidding. They go above and beyond the scope of the embassy and the ambassador's diplomatic ambit, and can be perceived as a direct threat to the Nepali people's right to a free press, freedom of opinion and freedom of expression.
The admonition comes at a time of China's increasing intolerance of the opinions of those outside its authority. On February 19, it expelled three Wall Street Journal journalists from within its borders, with the Chinese Foreign Ministry confirming that the move 'was punishment for a recent opinion piece published' by the news organisation.
While this expelling of journalists is lamentable, China is free to enforce its will within its borders. China can also express its reservations, via its embassies, about any articles published elsewhere. What it cannot do, especially in a democracy, is demand that articles be taken down and then issue veiled threats against the editor of a foreign newspaper. Nepal is a proud democracy and the Post operates within the guarantees of free speech and a free press, which are upheld by the Constitution.
China has long been a friendly nation and it has assisted Nepal in numerous ways while taking care not to infringe explicitly on Nepali politics. This is why so many Nepalis see China in a favourable light. But evidence from around the world shows that Chinese aid too comes with strings attached. Nepal welcomes Chinese assistance, but Nepal, as a democracy, should be wary of China's politics.
The Chinese embassy's statement, ultimately, is not just about the Post, or its Editor-in-Chief. It is a rebuke to not bite the hand that feeds. It is about an ostensibly friendly neighbour testing the waters to see if Nepalis and Nepali society will tolerate this kind of intrusion into values that Nepal holds sacrosanct. If Nepal is to keep its sovereignty, it needs to ensure that no foreign nation, no matter how powerful, gets to dictate what principles Nepalis uphold.
***
What do you think?
Dear reader, we'd like to hear from you. We regularly publish letters to the editor on contemporary issues or direct responses to something the Post has recently published. Please send your letters to [email protected] with "Letter to the Editor" in the subject line. Please include your name, location, and a contact address so one of our editors can reach out to you.
---