Of treks and trails
From mental preparedness and physical training to essential packing tips and managing period challenges, seasoned guides Luckme Syangden and Manu Rai share their tips for successful treks.

Courtesy of Pasang Rinzee Sherpa
bookmark
Published at : October 14, 2023
Updated at : October 14, 2023 07:14
Serene, snow-capped mountains set against the bluest skies. It's a heavenly sight in pictures but mighty hard to climb in real life. Climbing Everest, Annapurna, or Manaslu means enduring freezing cold, biting air, and days of physical and mental strain until you reach the summit. The journey is a slippery path of rocks, rivers, and bridges, navigated skillfully by experienced trekkers, locals, and guides. In 2022, Nepal welcomed 15,781 trekkers, highlighting the importance of climbing and trekking guides for the country's economy.

For new trekkers, understanding the trek can be confusing. If you're anxious about missing something in your backpack or need motivation to start a trek, here are tips from two seasoned guides to help you grasp the essentials.
Meet Luckme Syangden, a 25-year-old climbing guide with extensive experience in the treacherous heights of Everest. According to Syangden, maintaining a positive mindset is the first step towards a successful climb, both before and throughout the entire process.
Preparation for the journey
Trekking is undeniably demanding, both physically and mentally. However, maintaining a 'can-do' attitude can go a long way in pushing people to their destination, says Syangden. "We never force the people to push through if we think they've reached their limits, but we do try to use ourselves as an example to show that they can," says Syangden. According to Syangden, when you're guiding so many people through the process of climbing, you realise that everybody is different; their bodies have different needs and limitations. So it's important to move forward while assessing their physical and mental well-being.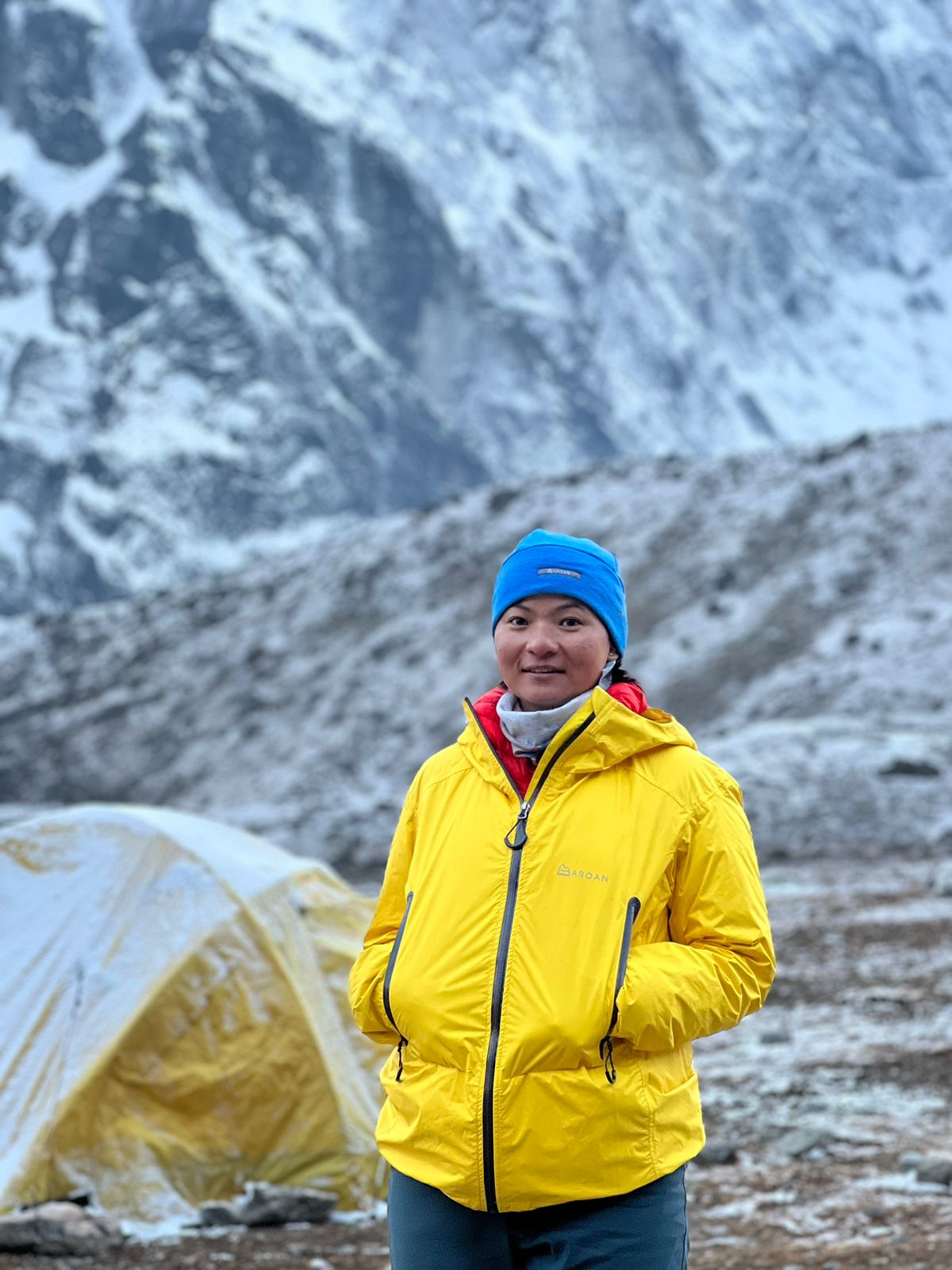 Luckme Syangden Courtesy of Pasang Rinzee Sherpa
"We always maintain a strong, positive mindset ourselves and strive to inspire our trekkers with the same optimism. Rushing them when they're unwell isn't our approach," says Syangden.

Manu Rai, 32, has been a trekking guide for three years. Her passion for physical activities and exploring the vast landscapes of her village led her to this profession. Rai, an avid walker and traveller, found her calling when she met fellow adventure enthusiasts who shared her love for hiking and trekking. According to Rai, engaging in physical activities and regular workouts can significantly enhance the strength needed for embarking confidently on a trek.

For novice trekkers, it's advisable to begin preparing at least a month prior to the trek. Joining a gym or engaging in physical activities like walking can make a significant difference. Start with a 20-minute walk on the first day and gradually extend the duration as the trek approaches. This gradual increase helps in building strength, endurance, and confidence. Additionally, regular stretching is essential to loosen the muscles, reducing the risk of injuries while navigating challenging terrains. Personally, I've found going to the gym and incorporating squats into my routine immensely beneficial in strengthening my leg muscles.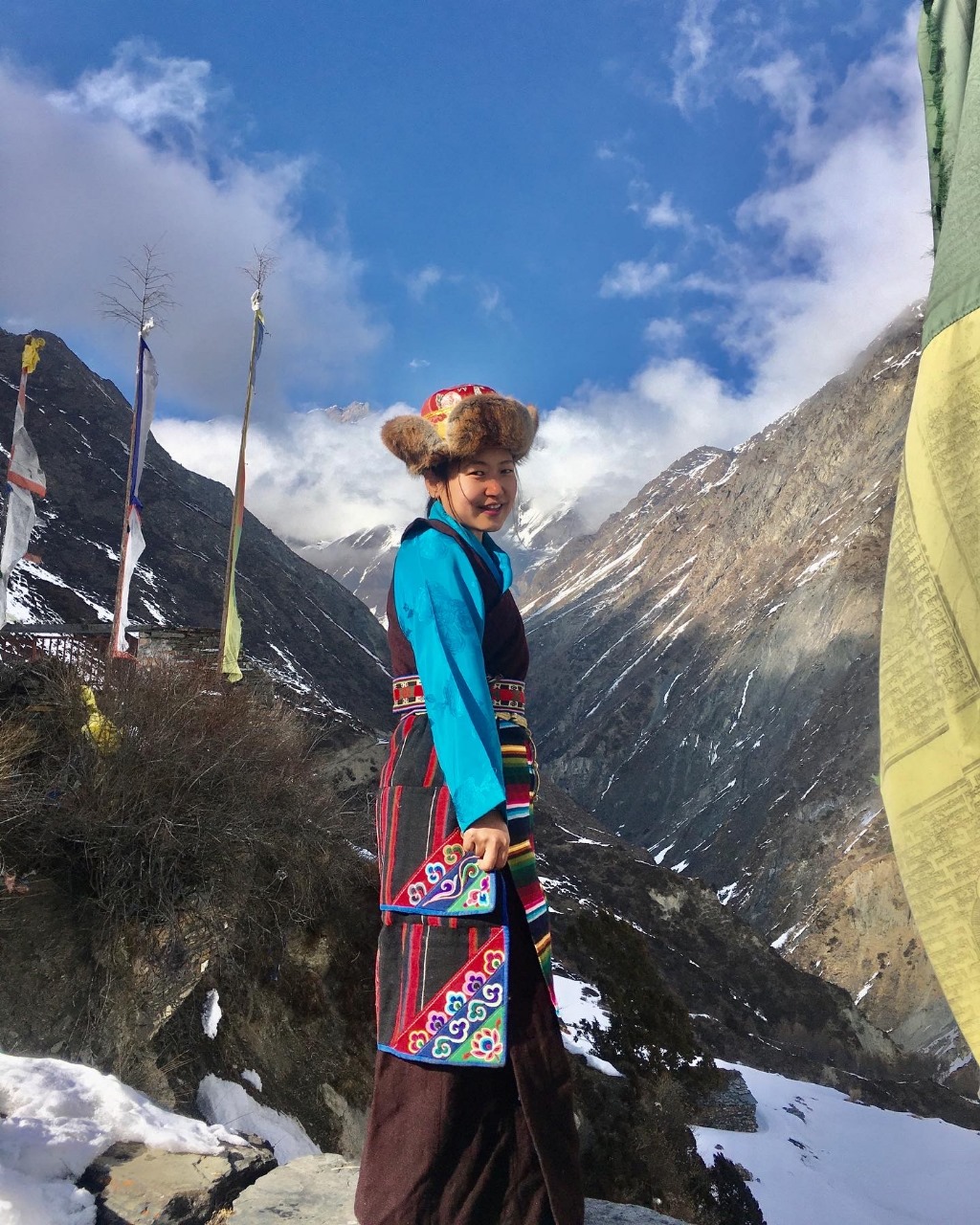 Manu Rai Courtesy of Sangpo Lama
Backpacking essentials
When backpacking, packing wisely is key. Rai advises opting for light yet warm clothing instead of bulky jackets to reduce the load. She recommends essentials like down jackets, caps, goggles, sunglasses, sunscreen, a stick, warmer, gloves, socks, and sturdy boots. Syangden, who also carries the same essentials, stresses the importance of carrying a safety knife and period supplies for female trekkers.
Managing periods during treks
Managing periods during treks can be challenging, as Syangden points out. "I carry all of the supplies that I need, but as you can imagine, handling period cramps and all the other symptoms while trekking through gruelling mountains is no easy task. I just do my best to power through it all," says Syangden.
Handling altitude sickness and injuries
Rai advises trekkers to rest and wait if altitude sickness strikes. Carrying painkillers and paracetamol is essential. If conditions worsen, trekkers can choose to halt their trip. In such cases, communication with fellow travellers and guides is key. Guides can also arrange transportation for the trekker's return if needed.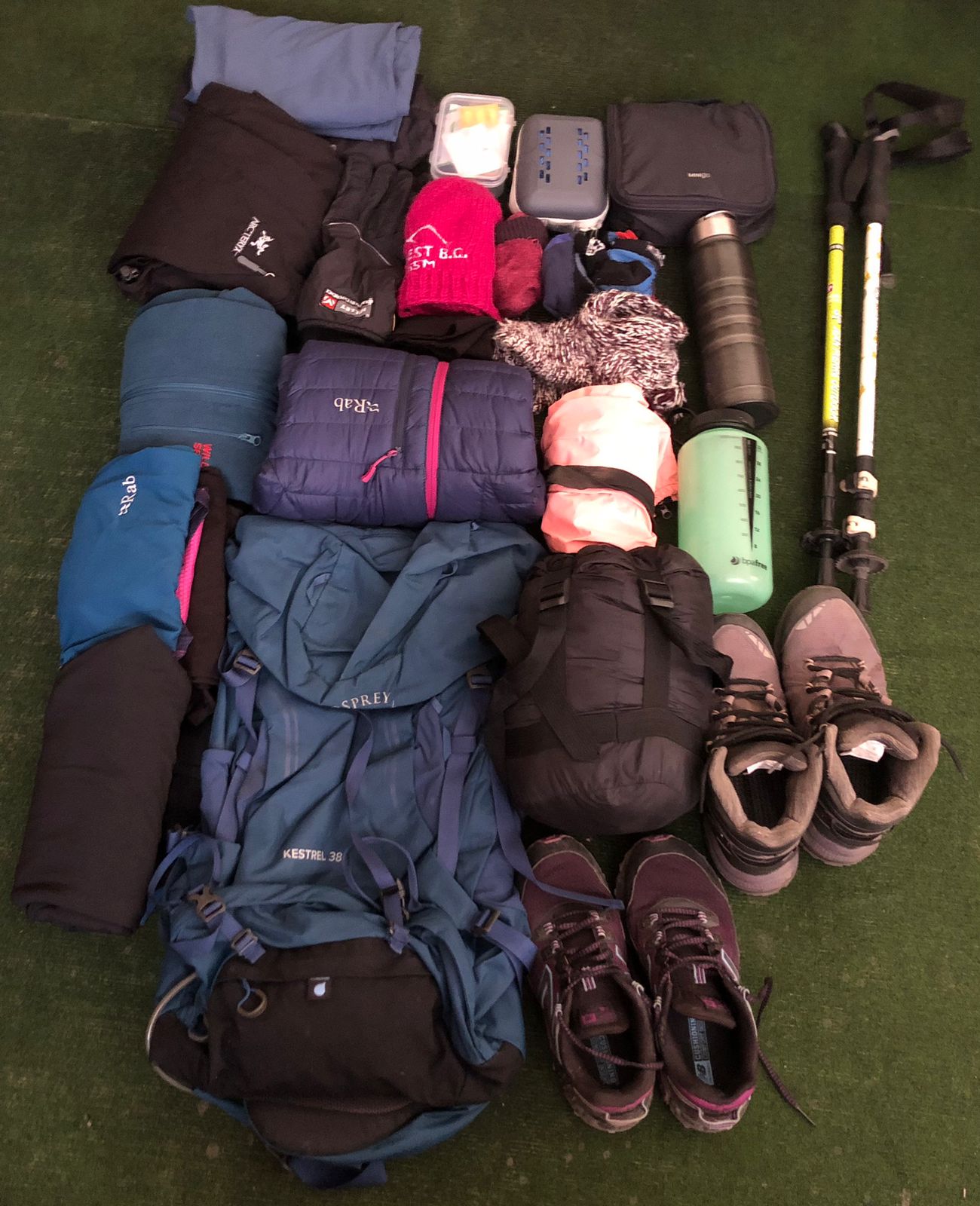 Travel essentials of Manu Rai Courtesy of Manu Rai
Effective communication with trekkers and guides
Syangden highlights the importance of communication and building positive relationships with fellow trekkers. Over her journey from being a beginner to a seasoned guide, she has learned that talking and fostering a friendly rapport with clients significantly smoothens the trek.
"In my initial guiding days, communication was tough, but now I can confidently lead trekking groups," Syangden states.
Challenges faced by a female trekkers
Both Syangden and Rai acknowledge the challenges faced by female trekkers. They often encounter underestimation and demeaning comments questioning their trekking abilities. Syangden has personally dealt with such remarks, reflecting a wider issue where being a woman is wrongly linked to an inability to handle the physical demands of trekking.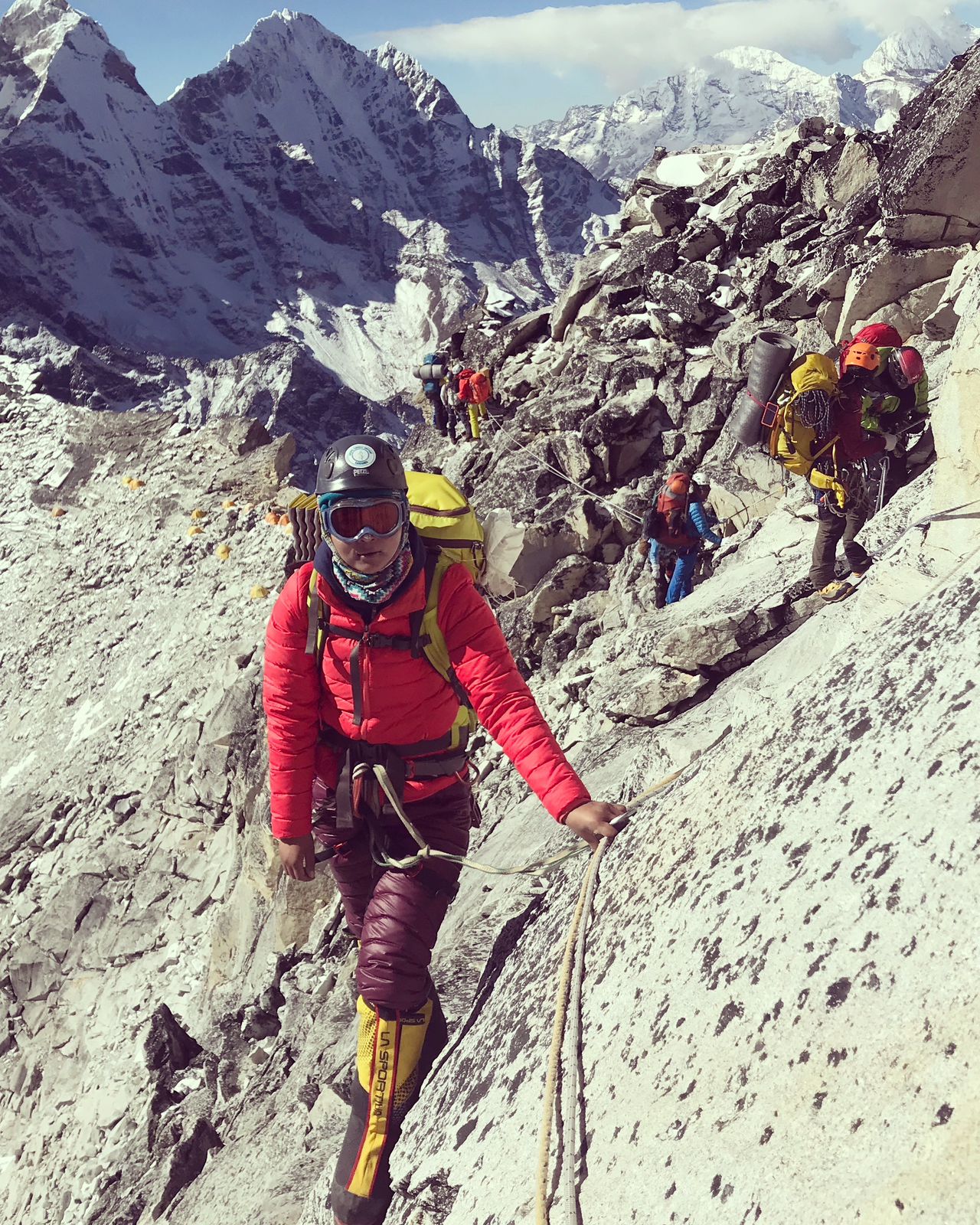 Courtesy of Pasang Rinzee Sherpa
Becoming a trekking guide
Trekkers and adventure-seekers may come to the realisation that their love for the mountains and hills can translate itself to a profession that not only supports their own passion but also that of those enthusiastic about the secrets of the mountains. According to both Syangden and Rai, the first step is to connect with a trekking association and enrol in a trekking guide course. Rai explains that this course covers essential skills like map reading, navigation, guiding techniques, geography, safety measures, and environmental knowledge.
Additionally, Syangden, who is currently undergoing a climbing course, mentions that colleges now offer bachelor's programmes in mountaineering, providing a comprehensive education for aspiring guides.
---
---