Travelling Nepal solo
Juliana Shrestha, one of the founders of Duluwa Outdoors, discusses how safe Nepal is for travelling alone and offers tips to those who are just starting.

Shutterstock
bookmark
Published at : June 17, 2023
Updated at : June 17, 2023 12:19
Five young female travellers, Binita Jirel, Menuka Gurung, Juliana Shrestha, Rejina Tamang, and Shanti Rai, noticed a gap in the outdoor industry for a women-specific platform. So, they set out to build a platform that would encourage and empower women to travel the world and launched Duluwa Outdoors in 2021.

The organisation's social media posts generate much interest from women who want to travel alone but haven't yet. The platform has become a hub for women to connect and share experiences. Shrestha discussed the possibilities of solo travelling for women in Nepal and her tips to individuals who are just starting their journey with the Post.
Is travelling alone safe in Nepal?
Since it has long been a well-liked vacation spot (for international tourists), Nepal has seen a lot of solo travellers. Besides the large number of foreigners exploring the Himalayas during their gap years, many Nepalis also travel the country solo. Most of them finish their journeys safely. So yes, Nepal is pretty safe for solo travelling.
An example many overlook while talking about females travelling solo in Nepal is women travelling from their house to their parent's house alone. This has been happening for decades and is a common thing most married women do multiple times in their lives.
I say everyone should try travelling by themselves at least once in their life. I'm happy to see that many young people are travelling solo these days.
What are some good solo travel destinations in Nepal?
It's tough to pick out just ten, as preferences vary from person to person. If you're new to travelling alone, consider starting small with activities like going to the movies or having dinner alone. You could also begin hiking to places like Shivapuri, Namo Buddha, or Champadevi in Kathmandu.
As you become more comfortable with solo travel, you can take short trips, like a long weekend in Pokhara-Bandipur. Make sure you consider nearby resources and the availability of transportation before you start your trips. When you return, I encourage you to reflect on your journey and see what you've learned—about yourself and the world.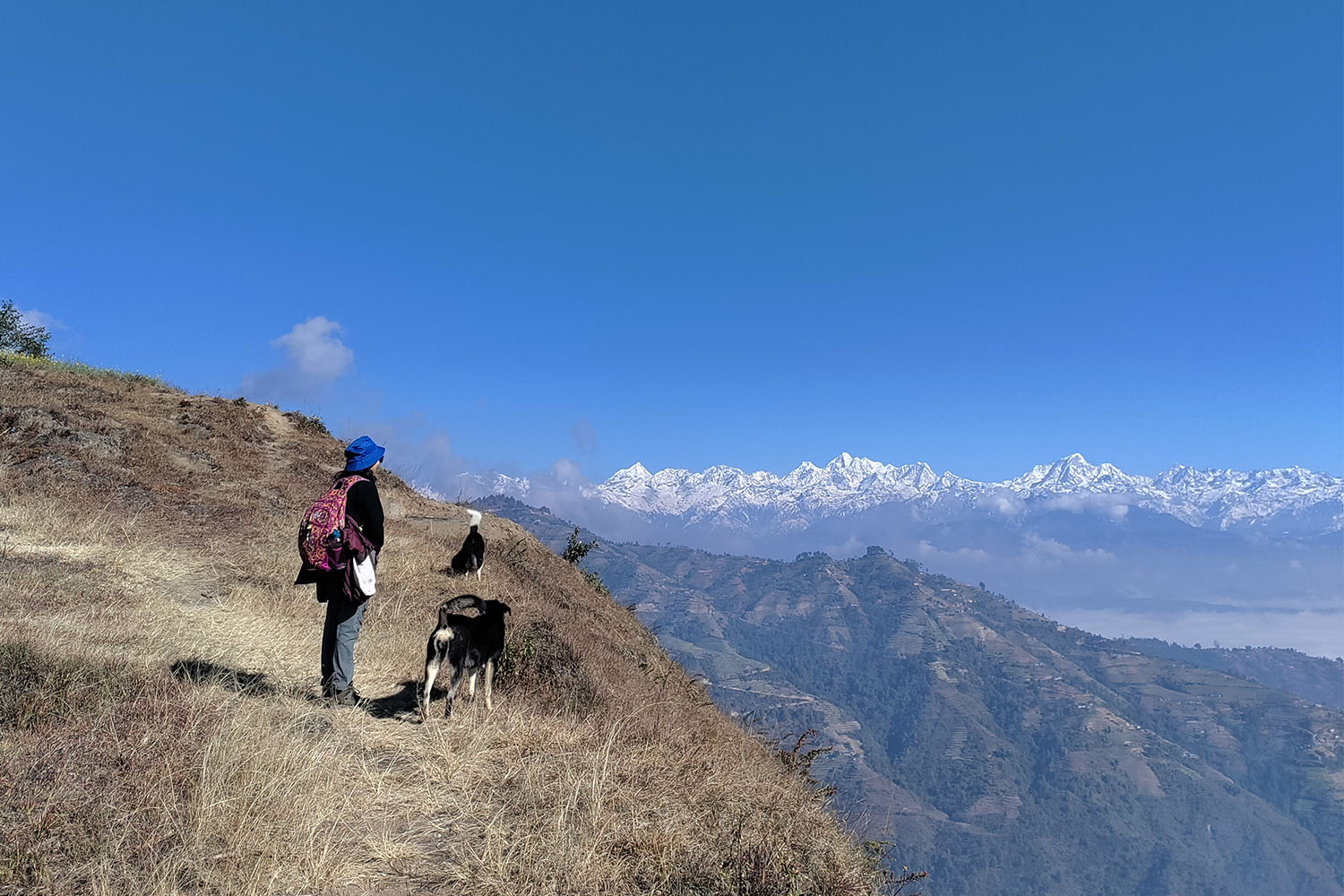 Photo: Courtesy of Duluwa Outdoors
Then challenge yourself a little bit more. Nepal has so much to offer from trekking in the mountains. The Annapurna area is a great place to start. The trails are accessible and well-maintained, with plenty of facilities. You'll also find other trekkers to connect with along the way. For those interested in exploring the valleys and towns along the hills, try places like Illam, Dharan-Dhankuta, and Palpa.
Finally, for those looking to experience Nepal's rich wildlife, destinations like Chitwan, Bardiya, and Shuklaphanta are all great choices.
What are your tips for people who are just starting to travel alone?
Plan at all times! Do your research on the fundamentals of travel, including transportation, lodging, connectivity, risk assessment, and activities.
It's also crucial to understand the type of trail or journey you're taking so that you can dress appropriately and prepare for any potential risks, such as altitude sickness or accidents.
Remember to budget appropriately and always have an emergency fund and research prices of essentials to avoid getting ripped off.
What are some travel safety tips you swear by?
Safety is a personal and situational concern that frequently arises when women travel alone.
If you are just starting out, I'd advise you to get to a settlement before it gets dark—by 4:30-5:00 pm—when you are on long treks. Stay there overnight and continue on your journey the next morning.
Be wary of wild animal attacks or possible natural disasters when you're out in the wilderness. I would also suggest you consider taking a wilderness first aid course.
Most importantly, be wary of other people. Trust your gut. If you think someone is suspect, keep your distance. Keep your loved ones, friends, or anyone else in your support network informed of your whereabouts, especially if you're going to be in a place without service. Let them know when you might get service again so they won't worry.
---
---