Rescuers retrieve 11 bodies from Sindhupalchok landslide site, 27 still missing
Over a dozen houses were buried in the landslide that occurred at Lidi of Jugal Rural Municipality on Friday morning.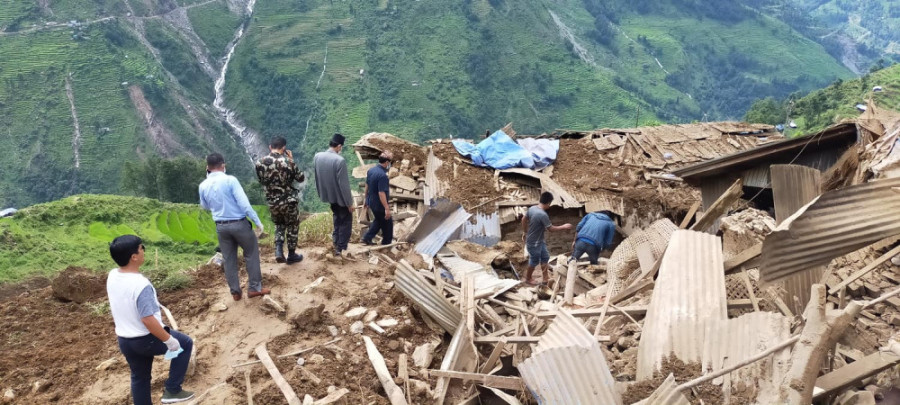 Photo courtesy: House of Representative Speaker secretariat
bookmark
Published at : August 14, 2020
Updated at : August 14, 2020 22:33
Sindhupalchok
Eleven people were killed while 27 others went missing in a landslide at Jugal Rural Municipality in Sindhupalchok district on Friday morning.

Rescuers recovered bodies of 11 people until Friday evening, but their identities were yet to be ascertained, according to the District Police Office.
Earlier in the day, five people, who were seriously injured in the incident, were airlifted in a Nepal Army chopper that had reached the incident site through the coordination of the District Coordination Committee, to various hospitals for medical treatment.
"Of the injured, four have been taken to Chautara-based district hospital, while another injured has been flown to Kathmandu-based Civil Hospital," informed Deputy Superintendent of Police Madhav Prasad Kafle, spokesperson at the District Police Office.
Thirteen houses were buried in the landslide at Lidi of the rural municipality.
"Over a dozen houses were completely buried and over 30 houses sustained significant damages, while we are still uncertain how many people are missing in the incident," said Kafle.
"Thirty-eight people had gone missing following the landslide," said Hom Narayan Shrestha, Chairman of the rural municipality. "Fifteen others who managed to escape the disaster were shifted to a safe location."
"The Home Ministry distributed 40 tarps, cooking utensils, blankets, mattresses and clothes to 37 displaced families as per the request of the District Crisis Management Committee," said Chief District Officer Umesh Kumar Dhakal. "The Home Minister Ram Bahadur Thapa distributed Rs 200,000 each to the displaced families from the District Crisis Management Committee fund."
The equipment required to carry out the rescue works were airlifted to the incident site on Friday. Fifty-five personnel from Nepal Army, Police and Armed Police Force are carrying out the rescue works, Dhakal added.
A landslide on July 10 in the area had put Sanumampha and Lidi villages of the rural municipality at high risk of landslide.
Aash Bahadur Dong, one of the survivors of the landslide, told the Post over the phone that the locals from the two areas had submitted memorandums to local authorities and representatives demanding to be shifted to safer locations but their pleas had gone unheard.
"No one listened to us that time and now this incident has occurred," said Dong.
Locals of Lidi, a settlement of 170 families and two days walk from the district headquarters, have been living in constant fear of landslides since the beginning of the monsoon season this year.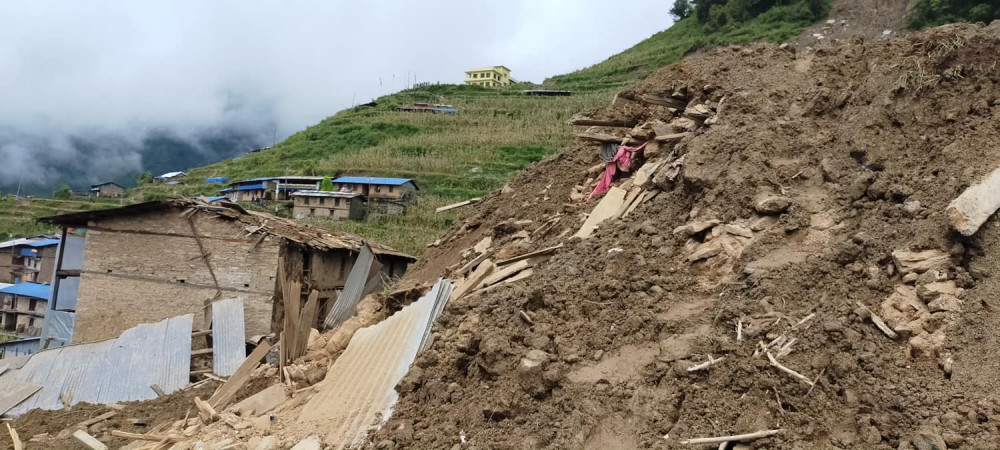 Photo courtesy: House of Representative Speaker secretariat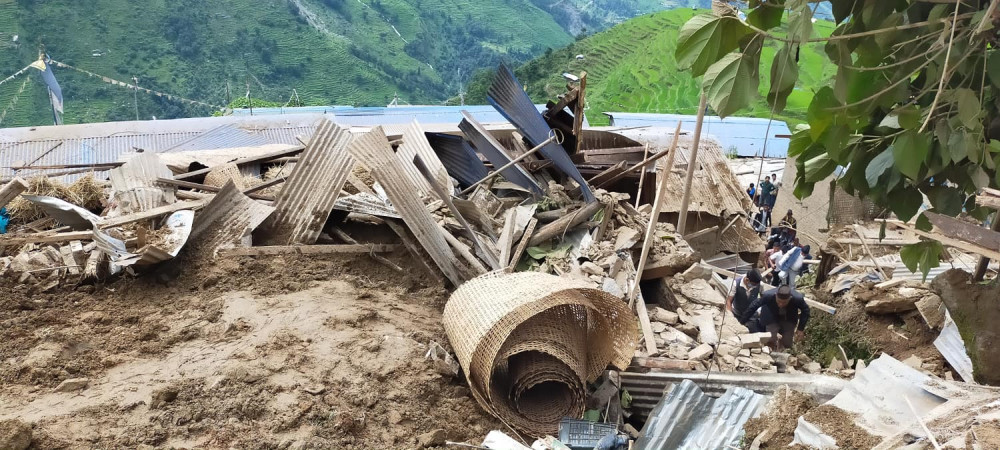 Photo courtesy: House of Representative Speaker secretariat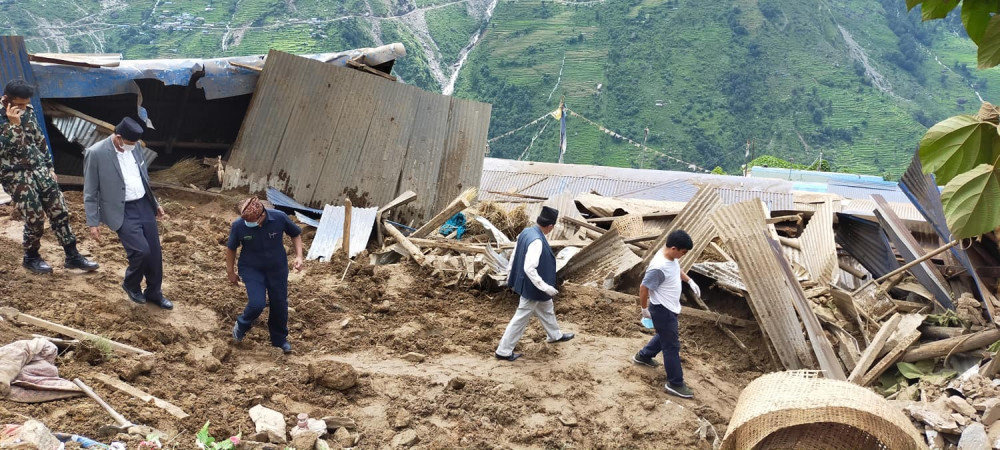 Photo courtesy: House of Representative Speaker secretariat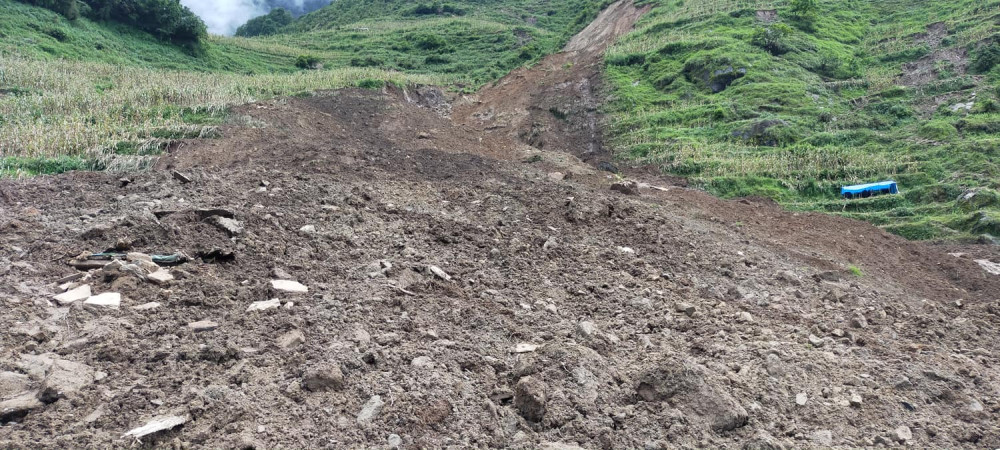 Photo courtesy: House of Representative Speaker secretariat
---
---