Maoist Centre convention: 15 office bearers proposed
The party is amending its statute to have a senior vice chair and a general secretary, a provision it is adopting for the first time.

Angad Dhakal/TKP
bookmark
Published at : December 26, 2021
Updated at : December 26, 2021 14:50
Kathmandu
The Communist Party of Nepal (Maoist Centre) has proposed 15 officer bearers including a chair, ahead of its eighth national convention.

Krishna Bahadur Mahara, party spokesperson, said that a proposal to amend the party statute will be presented before the convention.
As per the proposal, the party will have one chair, one senior vice-chair, six vice-chairs, one general secretary, two deputy general secretaries, three secretaries and one treasurer.
This is the first time the Maoist Centre has provisioned senior vice-chair and general secretary posts.
The Maoist Centre is holding its eighth national convention, initially named the first national conference, in Kathmandu starting Sunday.
As many as 1,631 delegates, including 148 nominated by party chair Dahal, are participating in the convention.
After changing the "national conference" into "national convention", the party has invited leaders of other political parties. As per the earlier plan, the party had said it was not inviting any guests to its inaugural session, as the gathering was just a "conference".
Sources, however, said CPN-UML chair KP Sharma will skip the inaugural session.
The Maoist Centre had merged with the UML in May 2018 to form the Nepal Commuist Party (NCP) after the two commuist forces swept the 2017 elections under an alliance. However, infighting started soon after as tussles grew between Dahal and Oli who were jointly leading the united party.
The Supreme Court on March 7 this year invalidated the NCP and revived the Maoist Centre and the UML.
The Maoists held their seventh national convention in 2013 in Hetauda, which was their first since they joined mainstream politics in 2006 after a peace deal that ended the decade-long "people's war".
The party that adopted the line of "capitalist revolution to create the foundation for socialism" in 2013 now is trying to seek a new ideology through the eighth convention in the changed context.
"[This convention] will focus more on thought, ideology and documents," said Dahal in an interview with Kantipur, the Post's sister paper.
Except for Dahal, who is going to be installed as party chair again, the Central Committee will elect all other office bearers.
Insiders say the party is in a crisis and it is in an urgent need to reinvent itself.
"We will basically focus on the party policy during our conference," Ram Karki, a Central Committee member, told the Post last week. "Our goal is to make our party different from other parliamentary forces."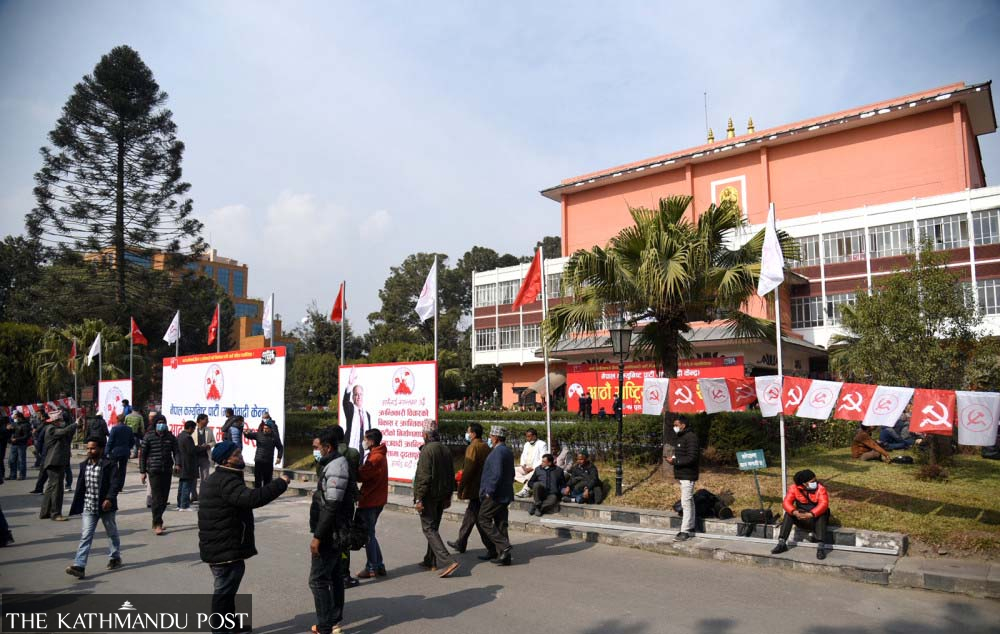 Angad Dhakal/TKP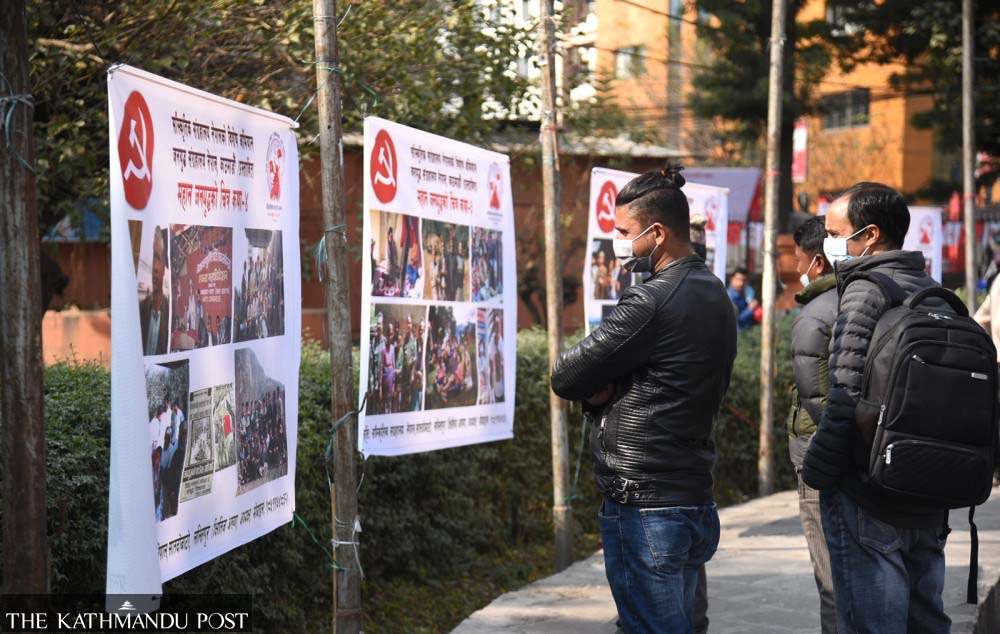 Angad Dhakal/TKP
Angad Dhakal/TKP
---