Asta Laxmi Shakya becomes first woman chief minister
Earlier in the day, outgoing Chief Minister of Bagmati Province Dormani Poudel had resigned as the chief minister and parliamentary party leader.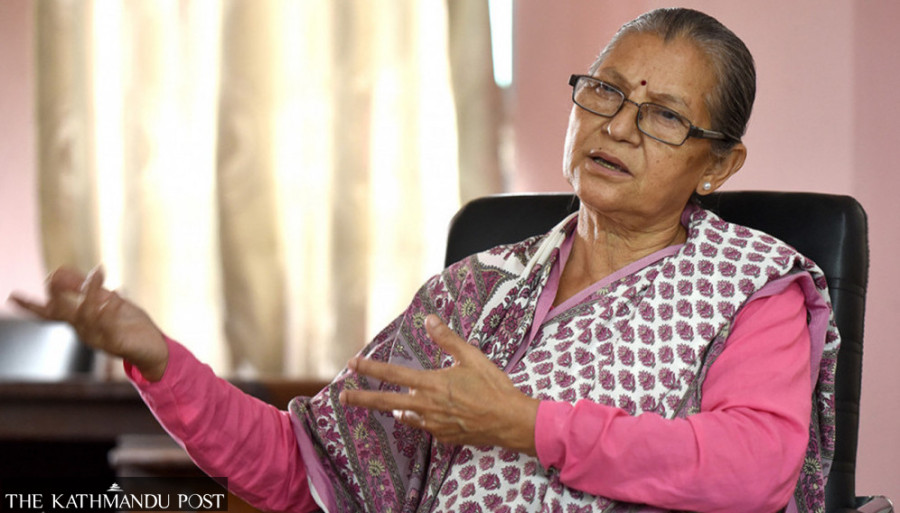 Asta Laxmi Shakya Post File Photo
bookmark
Published at : August 18, 2021
Updated at : August 19, 2021 08:01
Makwanpur
CPN-UML Vice-chair Asta Laxmi Shakya has become the first woman chief minister of Nepal.

Shakya was appointed as chief minister of Bagmati on Wednesday. Bagmati Province Chief Bishnu Prasai administered the oath of office and secrecy to Shakya amid a ceremony at the office of the Province Chief later in the evening.
The Province Chief appointed Shakya as chief minister on the basis of majority as per Article 168 (1) of the Constitution. The article states that the provincial chief shall appoint the leader of the parliamentary party commanding a majority in the province assembly as the chief minister, and the provincial council of ministers shall be constituted under his or her chairpersonship.
Outgoing chief minister Dormani Poudel on Wednesday resigned as both the parliamentary party leader of the UML and as chief minister.
A meeting of the UML parliamentary party held at the province assembly secretariat, earlier on Wednesday, unanimously elected Shakya as the parliamentary party leader on Poudel's proposal.
Poudel's resignation came on the heels of political developments at the federal level after President Bidya Devi Bhandari promulgated an ordinance to amend Political Parties Act-2017 on the recommendation of the Sher Bahadur Deuba government.
The ordinance issued by the Deuba government seeks to amend provisions related to party split, making it easier for any group to break away from the mother party and form a new party.
The promulgation of the ordinance prompted the Nepal faction to split away from CPN-UML and register a new party— CPN UML (Samajbadi). Likewise, the Mahantha Thakur-group of the Janata Samajbadi Party also parted ways with the establishment faction to form Janata Samajbadi Party (Loktantrik).
---
---