Empowering the power sector
Instead of playing the victim, Nepal should create an investor-friendly environment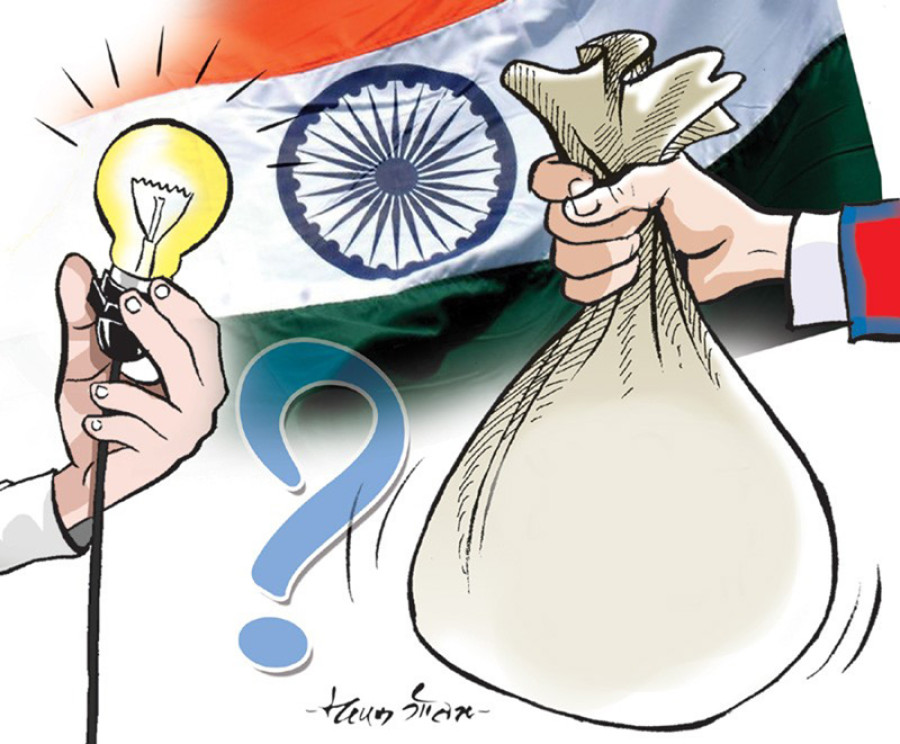 bookmark
Published at : December 23, 2016
Updated at : December 23, 2016 09:44
The Guidelines on Cross Border Trade of Electricity issued recently by India has become a common subject of discussion in Nepal. Some of the provisions, like those claimed to deter non-Indian private or foreign investment in hydroelectricity generation, have come under scrutiny. The guidelines have been interpreted as a tactful Indian policy to benefit Indian hydropower investors since only Indian-owned companies can export power to India after obtaining a one-time authorisation while the others need to get a permit on a case-by-case basis. Whether this provision violates the Power Trade Agreement (PTA) or the Saarc Framework Agreement for Energy Cooperation (Electricity) remains dubious, as these documents can be interpreted in a variety of ways.
Furthermore, since the Nepal Electricity Authority (NEA) overwhelmingly dominates the power sector and enjoys a monopoly on transmission, distribution and retail, it seems fitting from India's perspective that only the NEA be given a special privilege. Without any mechanism for the private sector to transmit and distribute electricity, the guidelines do not make much difference in the present scenario.
However, once the electricity market is deregulated, and the private sector becomes a major player in power generation, transmission, distribution and retail, India will most likely have no choice but to acknowledge its importance.
FDI inflows
Foreign direct investment (FDI) has historically been low in Nepal. In 2015, it amounted to a measly 0.2 percent of GDP, the lowest in South Asia. This shows that there are serious issues preventing inflow of FDI. Therefore, regardless of whether the new guidelines are just or unjust, important steps have to be taken to eliminate constraints to private sector investment and FDI. Instead of playing the victim, Nepal should be more proactive in creating an investment-friendly environment in hydropower and offering incentives to the private sector. In addition, unbundling the NEA to eliminate its monopoly in different sectors of the electricity market, and ultimately deregulating the sector, are two major reforms that are needed to tap our hydropower potential.
Developing electricity power systems is extremely capital intensive, and hence requires substantial funding from both private and public sectors. Thus, Nepal has to be able to convince investors of substantial domestic demand and adopt risk-sharing mechanisms to entice private investments. Although around 75 percent of the Nepali population has access to electricity, we have load shedding of up to 18 hours daily during the dry season. According to the World Bank, we have an absurdly low level of electricity consumption per capita of 119 kWh, compared to the world average of 3,065 kWh. Power imported from India accounted for 27 percent of the energy supply in 2014-15, and it has been growing every year. The chronic power shortage has also gravely affected the country's industrial sector. The only silver lining in this sad situation is that there is tremendous unfulfilled demand in the domestic market, which is a massive incentive for potential investors, with or without export prospects.
Furthermore, the Nepal government has lately been proactive in formulating a long-term economic vision with the aim of graduating Nepal from the least developed country (LDC) status by 2022 and graduating to a middle-income country by 2030. Vision 2030 will require a transformation of subsistence-based farming to large-scale commercial agriculture, and a massive upgrading of the currently dismal industrial sector. The government has made an important step towards industrialisation by adopting the Special Economic Zone Act which provides attractive facilities and privileges to export-oriented industries. All this will create a huge demand for electricity.
So, if Nepal begins to implement its policy effectively, it is unlikely that there will be a shortage of demand for electricity. And if the country can create favourable policies and convince potential investors that they will be implemented, substantial private investment and FDI inflows shall follow.
A vigorous electricity market
However, considering Nepal's poor history of policy implementation, potential investors might not be easily convinced. Thus, we need some risk-sharing mechanisms to entice them to put moneyin hydropower. Power Purchase Agreements (PPA) could be one of these instruments where the government guarantees that the power generated will be purchased. The PPA is already in practice in Nepal, but it has been criticised for low rates.
The NEA's monopoly on transmission, distribution and retail is another grave issue. Delays in hydropower construction, delays in PPA compliance, erratic power supply, substandard quality of service and inadequate maintenance call for structural changes in the NEA. While complete deregulation has its critics, many agree that generation and retail functions have to be separate from transmission and distribution. Restructuring the NEA into multiple units functioning under an independent regulatory authority could provide much-needed discipline in the electricity market. We have seen the government take a positive step in this regard, but we are yet to see it being implemented. National Transmission Grid Company (NTGC) was established in February 2015 but it has not yet started operating.
It has been projected that India will have a major electricity deficit by 2022, which has to be filled by exports from Nepal. This will put India in a position where it cannot dictate the terms of electricity trade. The assurance of rapidly increasing domestic demand and a safer and attractive investment climate will surely impel local and foreign private sectors to invest in Nepal's hydropower. Besides, as was pointed out at the Power Summit held recently in Kathmandu, curtailing hydropower development in Nepal is a bad policy in the long run for India. A vigorous electricity market in Nepal means a bigger market for its hydropower investment, and hence a higher rate of return. Furthermore, water resources left unmanaged means greater probabilities of flooding that can endanger the lives of many Indians.
So, the evolution of private sector investment and FDI inflows in hydropower in Nepal will surely lead India to revise its guidelines. Thus, our focus should be on immediate steps for generating public-private investment in hydropower without being deterred by the guidelines. Other things will subsequently fall into place.
Dahal and Neopane are researchers at South Asia Watch on Trade, Economics and Environment (SAWTEE)
---
---