Trilateral cooperation
We expect India and China to respect our concerns and let us to solve our problems on our own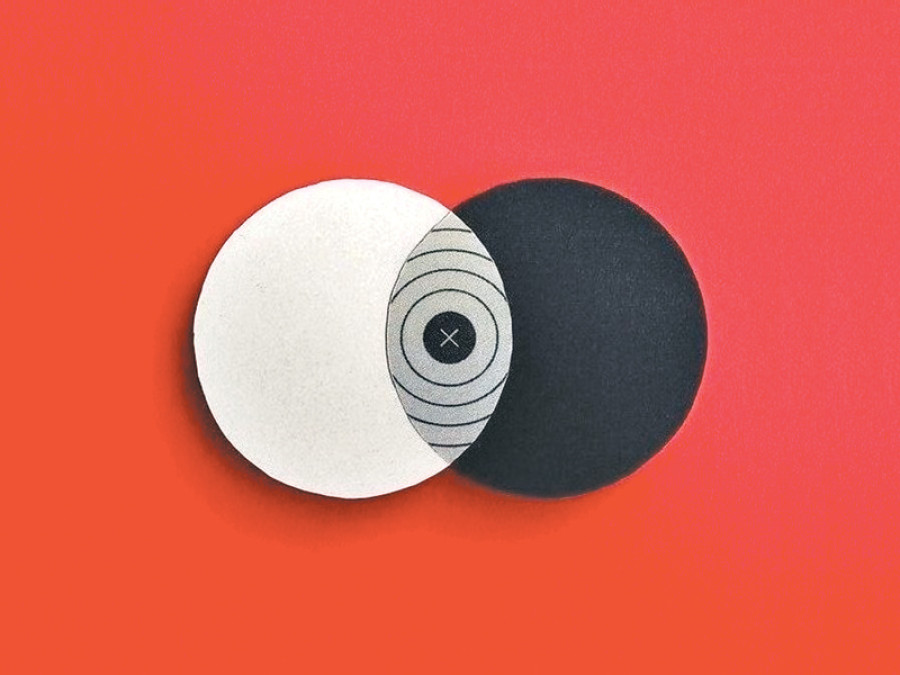 bookmark
Published at : May 30, 2016
Updated at : May 31, 2016 00:00
It is often said that the 21st century is going to be an Asian century. There is some merit in the claim. India and China will be the two main countries to provide leadership to this new transformation in Asia. Before the onset of the industrial revolution, both India and China were relatively advanced nations. Historian Angus Maddison estimates that China and India together comrpised around 50 percent of world's GDP back in 1700. This scenario started to alter as both countries could not adjust to the new challenges of the industrial revolution. The result was a steady decline in the share of world output and inability to face the rising might of new industrial-cum-colonial powers in the region. It is remarkable that by 1950, the share of both China and India decreased to less than 10 percent from a high of almost 50 percent three centuries ago.
Emerging trends
We have a saying in Nepal: The world is like a wheel and it never remains the same since everything is characterised by one overriding permanent feature of impermanence. The Euro-centric model is now changing and the future will see the rise of these two Asian giants, which will also put Nepal in focus as we share a 1,400-km long border with China and over a 1,700-km long border with India. Thus, the geo-strategic shift that seems to be under way at present is both an opportunity and challenge for Nepal. It is an opportunity because if we are wise enough, then even a reasonable approach—call it piggy back economics—can help us in our march to prosperity.
On the other hand, nations, like people, have the potential to cooperate as well as compete and act in an adversial manner. This is part of human nature and we need to be aware of it. But the current trend in both India and China gives us hope that the future will be characterised by cooperation geared towards prosperity. The Chinese president Xi in 2013 put forward a truly ambitious and transformative proposal to improve connectivity between China and the rest of the world. The proposal was the famous Silk Road project, which, in a very short span of time, has caught the imagination of people all over the world. For Nepal, it is of great interest because one branch of the Silk Road project known as the Southern Silk Road or the Tea horse route—the tea from Yunan was exchanged for horses in Tibet in the past—holds the promise to link the Yunan province in China with Myanmar, Bangladesh, India, Nepal, the Tibetian province of China and finally back to Yunan. The Southern Silk Road promises great opportunities for all the countries in the loop since it reduces transfer cost of trade and opens fresh avenues for investment.
Indian Prime Minister Narendra Modi has announced its "neighborhood first policy". This has indeed been a welcome approach since intra regional South Asian trade stands at just five percent compared with over 60 percent in the European Union and 25 percent in Asean. An inkling of this new Indian perceptive was clear when all the heads of South Asian countries were invited to take part in the inaugural function of Modi.
Perhaps in line with this new thinking, soon after assuming office, Modi visited Nepal. It was an unparalleled success. He pressed all the right buttons when he spoke before the Nepali Parliament and the Nepali people were overwhelmed. Of course, things have not moved ahead as planned. Instead Nepal has faced some very unfortunate and uncomfortable road blocks along the way. But as the logic of unintended consequence is always a possibility, these problems should not be blown out of proportion, since the basic thrust of the neighborhood first policy is the promise of shared prosperity for all the countries in the region. And thanks to the capitalist model, India's prospects for economic growth look bright. The growing Indian economy, if properly aligned with the economies of smaller countries, will usher in a new era of prosperity in South Asia within a generation.
Trans-Himalayan railway
Both China and India are close friends and well-wishers of Nepal even though we share a more intimate relation with the latter. Both our neighbours are aspiring super powers and have, over the years, developed a collaborative as well as competitive relationship. Such a relationship is likely to continue in the days ahead. As two great civilisations of the world, it is hoped that the collaborative part of their relationship will remain intact. Already China-India trade is poised to approach $100 billion, and the opportunities for investment in both the countries are expanding. In this context, there is an oppurtunity for trilalateral cooperation among Nepal, India and China. Improving rail and road transport connectivity, developing new linkages in the regional and global value supply chain, collaborative exploitation of Nepal's huge water resources and a considerable expansion of neighborhood tourism in view of the rapidly rising middle class in both India and China should be considered.
More specifically, a trans-Himalayan railway owned and managed by the private sector of India, Nepal and China should now be thought seriously. This is a realistic scenario given that both our neighbours are scouring for oppurtunities for investment and growth all over the world. And here we are, right between the two nations, so close to both of them and yet so far in investment flows and balances in trade. Nepal must be able to manage its internal affairs and create a stable political environment conducive to investment both from internal and external sources. We have been in a political transition for too long and it is not yet complete. Still we expect our neighbours to understand this reality and allow the people of this country to find solutions on their own.
Dialogue needed
Nepal is fortunate to be located between two great nations. It has been an important centre of two major world religions that have impacted the lives of the people in both China and India. It has also been an ancient trade route linking India with China. Nepal has to build on these advantages so that it can emerge as a stable, dependable and prosperous nation connecting both China and India in the transformation of this region. We should also be aware of a famous Nepali saying, which reminds us that the temple closest to one's home is usually ignored. One hopes that this aphorism is no longer valid. It is imperative to develop the ability, confidence and trust to hold meaningful dialogue among all the three nations on a comprehensive range of issues so that Nepal becomes a strong and prosperous nation that contributes to regional stability and peace.
Lohani is a former foreign minister and a senior leader of the Rastriya Prajatantra Party
---